#MFW Spring 14 Episode 2: a new 'regina' was born StellaJean
Episode 2 of Milan Fashion Week is dedicated  the n.1 'newbie' of the season: Stella Jean.
She, the talented creation of an Italian-Haitian metissage, was invested royalty status by being allowed to show her collection at nothing less than Re Giorgio's castle theater in Via Bergognona. A statement of an endorsement. Nobody had been allowed to before. It will be loved and utilized in editorials by the likes of Grace Coddington and Carlyne Cerf De Dudzeele. Fine. But, we are craving for the Moda Operandi trunk show pre-order.
mood the runway makes you happy, it brings you to that summer vacation in Capri or maybe walking down the streets in St. Tropez, definitely somewhere back in the '50's. Everyone just travel to that ideal vacation boundless imaginary world with this runway. Each look owns the power to catapult you into your B612 asteroid planet.

skirts the more you watch it and the more you can hear the swish

of those crisp skirts. How about preppy Palm Beach gone naughty? 

shoes we dig both the stiletto and the slippers with the same impetus. Sexy Marilyn meets Brit colonial elite crust.

jackets those loose fitting cropped jackets reminiscent of the Sixties worn over the shoulders add a touch of chic to the intricate mix of motifs. The mid calf robe manteaux cinched at the waist with a corset like belt with brassiere and pencil skirt peeking from underneath are sexy and girlie enough to make every woman turn heads. 
pattern clashing

done to perfection, elegance and sense of proportions. Gigantic Vichy checks blend with tapestry like bold botanical and animal prints. If I'd tell you I bought a chartreuse full skirt with gigantic zebra running you'd think I lost my mind. You see and you fall in love with it (you just really need to take yourself not seriously).
Ok enough, I could go on forever. Ladies and Gentlemen here she goes …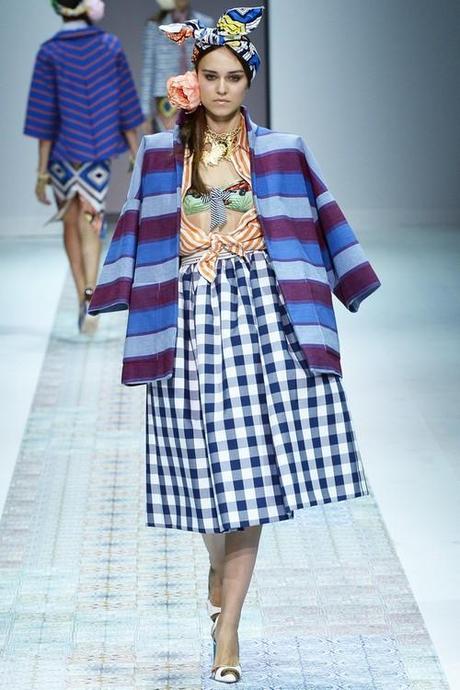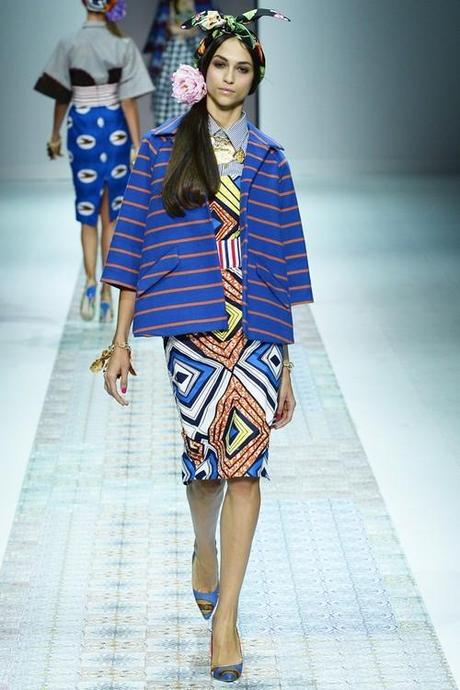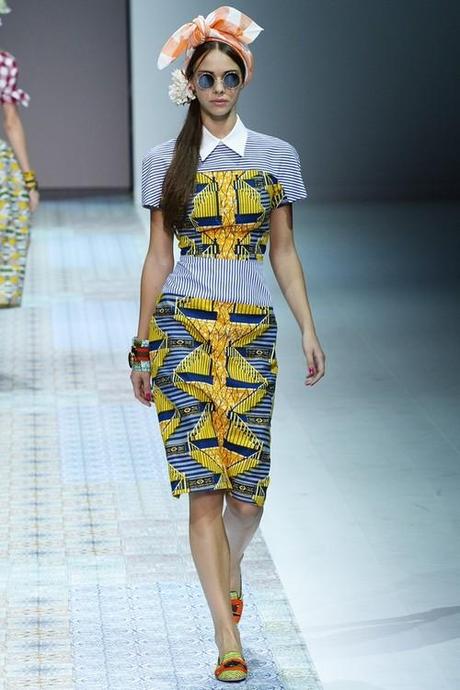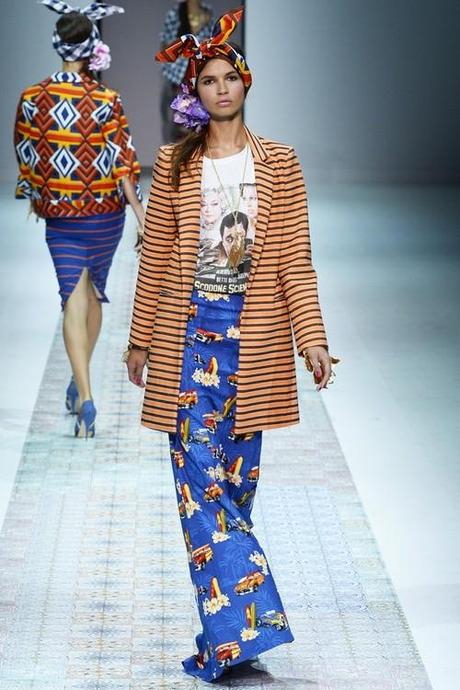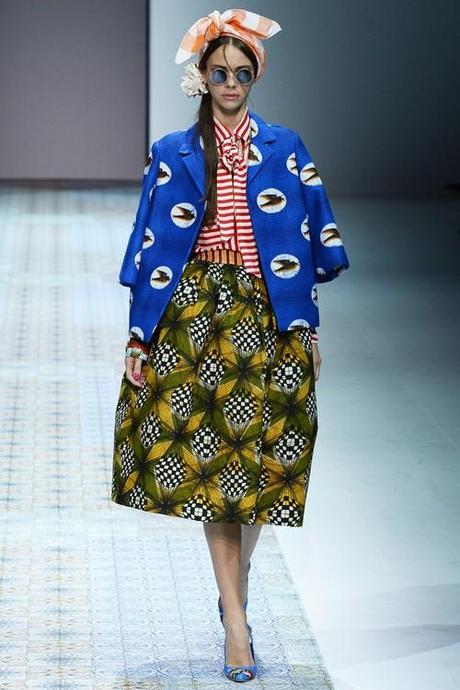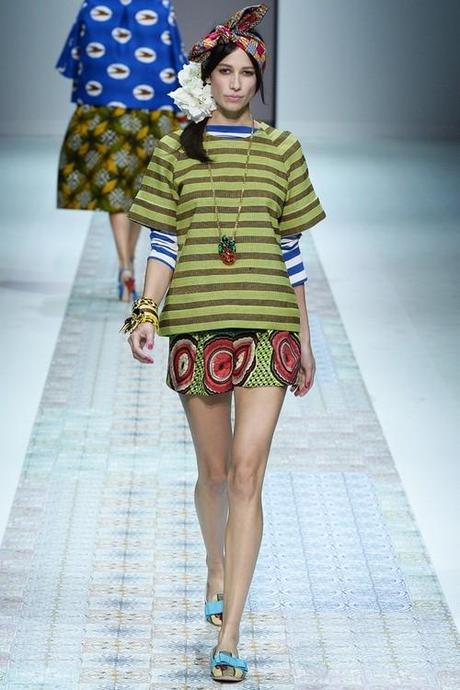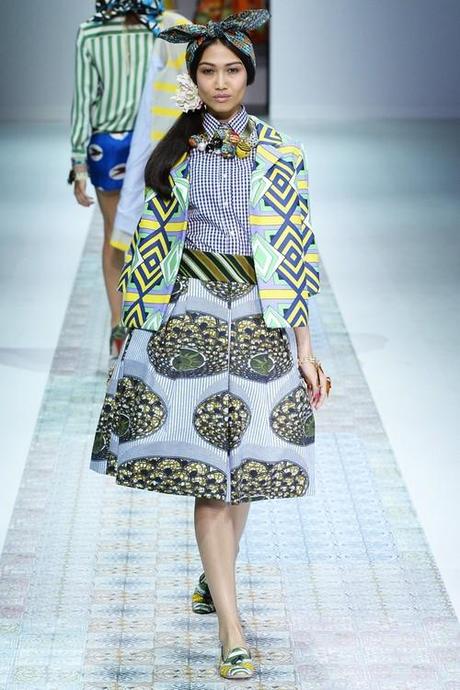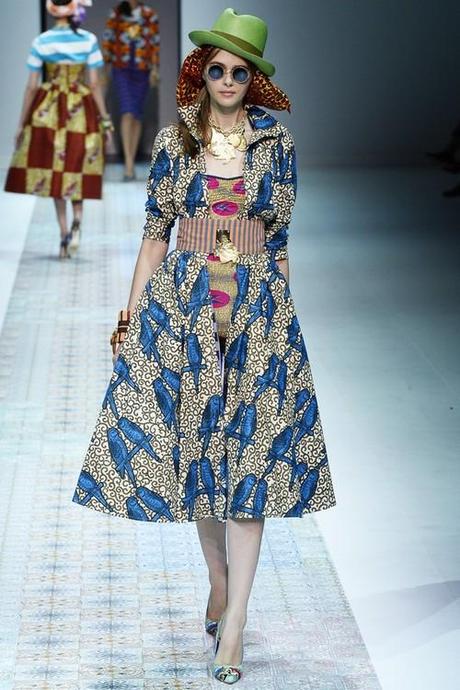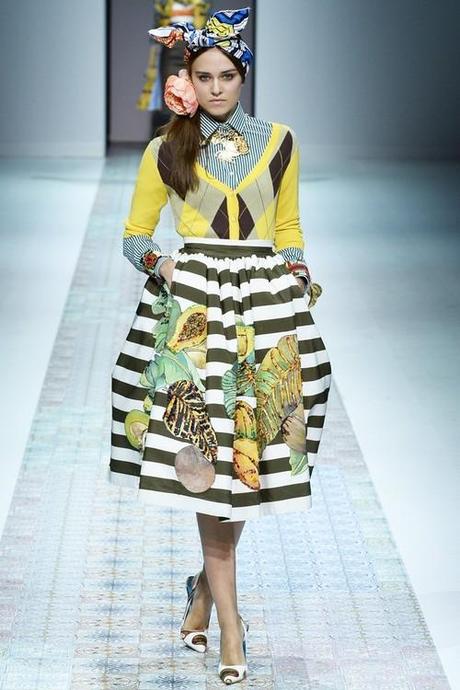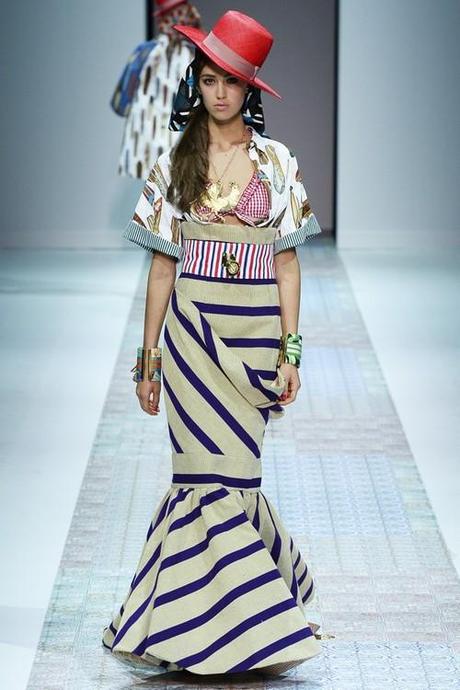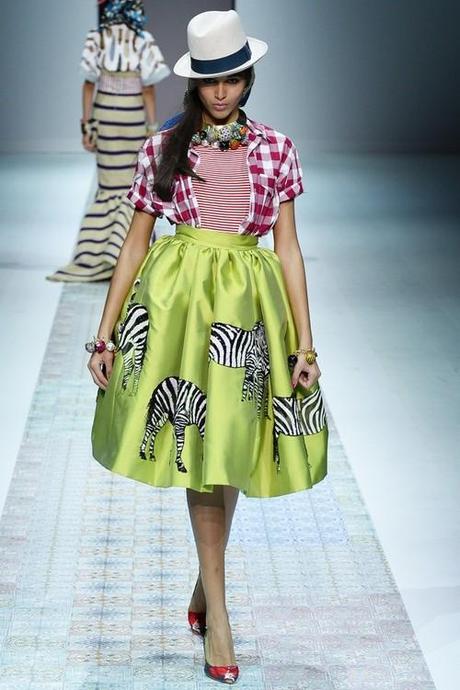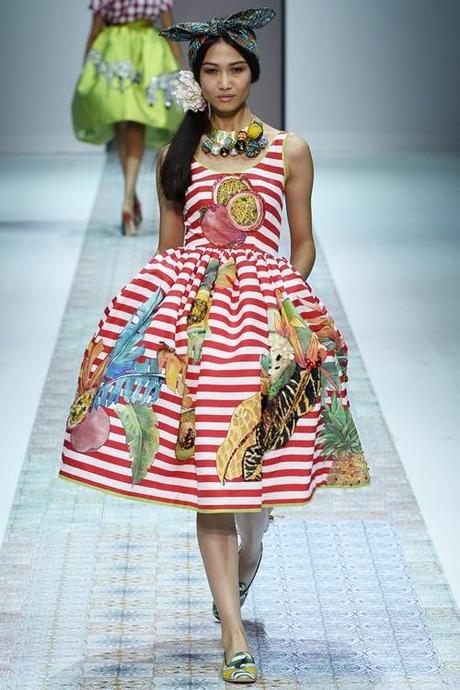 — 1 hour ago
#

stella jean
#

mfw
#

milan fashion week
#

fbcreationsdoesmfw
#

Giorgio Armani
#

spring 2014