Mexican Street Corn Pizza has all the flavors of Elote corn on a thin crust with cotija cheese and salsa verde for a crisp take on the grilled corn classic.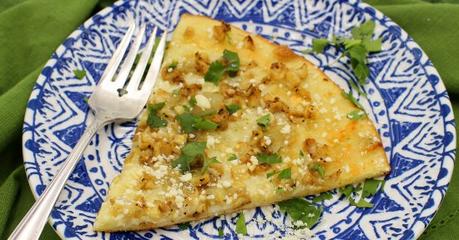 Mexican Street Corn Pizza
By Sue Lau | Palatable Pastime
Mexican Street Corn Pizza is my recipe of the day with Farmer's Market Week. All this week I am posting with other bloggers for Farm Market recipes to enjoy the best produce at the height of summer.
Today I am sharing a recipe using fresh sweet corn, which you can cut right off the cob. Alternatively, you could use thawed frozen corn during the off-season but it won't have that fresh corn flavor.
When this pizza bakes, it reminds me of the aromas of freshly made corn tortillas.
Of course, this is done on a thin pizza crust which you can roll out using about half pound of your favorite dough. I like keeping this as thin crust because the toppings are minimal.
You don't want the dough taking over- since we are not loaded with meats like sausages, meatballs, pepperoni or any pile up of toppings. The idea is to keep the flavor on point with elote, the popular street corn.
What is Elote?
Elote is grilled corn that is slathered in mayo then coated with a roll or cotija cheese and cilantro, then given a squeeze of lime. It's delicious.
On pizza it is equally delicious and different. You could use grilled corn cut off the cob for this but I didn't do that for the small amount. If you have extra from your grilling that's great. Just skip the skillet cook for the corn. Just try not to use overcooked corn, since it will have that ten in the oven.
And in cooking corn, remember that small kernel corn cooks faster, while the big kernel, end of season corn takes a little longer. I like the smaller kernel corn myself as it is more tender, and has a good flavor without being too starchy. Avoid using canned corn at any cost (while possibly passable heated gently as a side dish, it is far too soft to be pleasant on this pizza).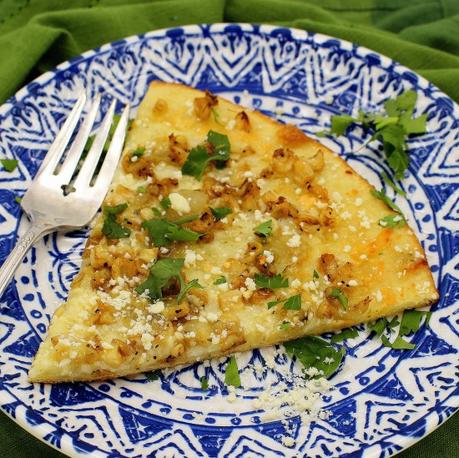 Wednesday's Farmers Market Week Recipes
Mexican Street Corn Pizza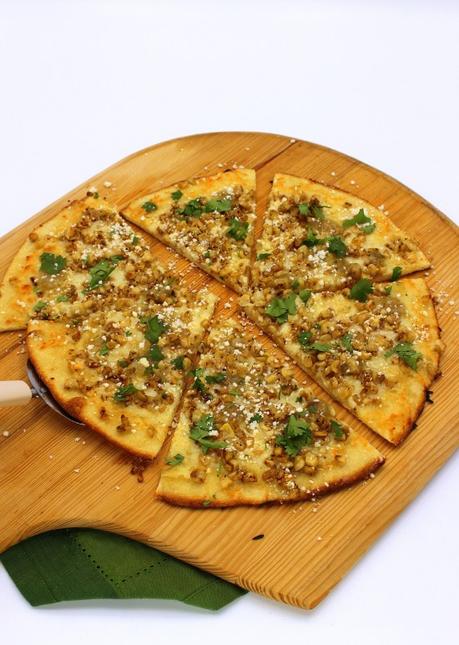 You Might Also Like: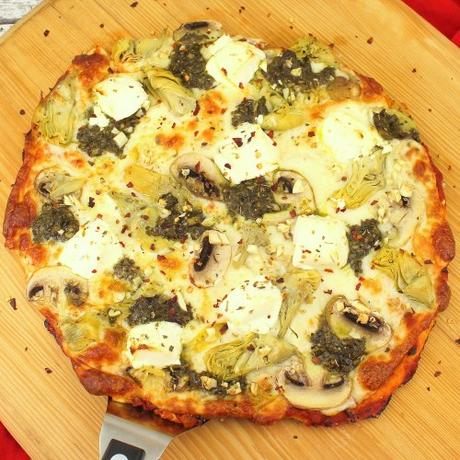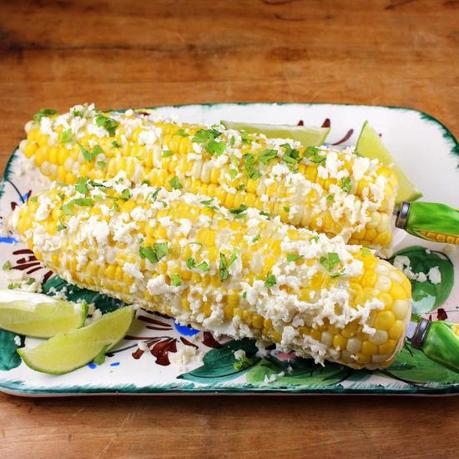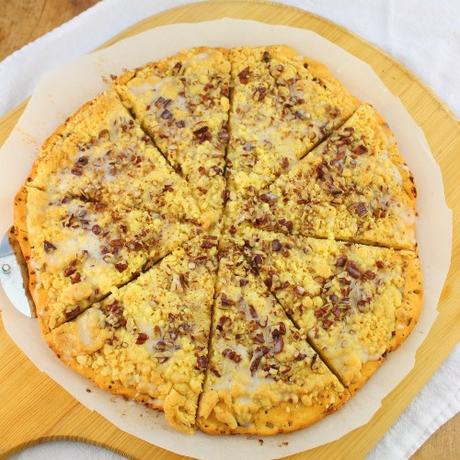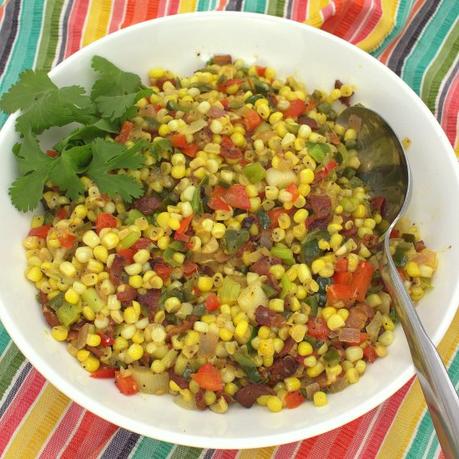 Mexican Street Corn Pizza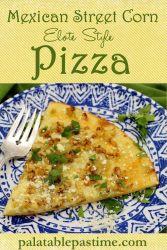 Mexican Street Corn Pizza