Spicy Mexican chocolate and cinnamon marbled Bundt cake glazed with chocolate ganache.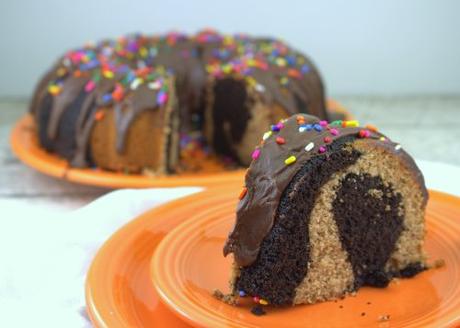 Welcome to Choctoberfest 2018!
It's the fourth day of #Choctoberfest 2018!
#Choctoberfest is a virtual event put together by The PinterTest Kitchen. Bloggers from around the world will be posting their favorite chocolate recipes, and you'll get a chance to win some awesome prizes.
Enter to Win!
For information about the raffle and giveaway, how to enter,
and what the prizes are, visit the welcome page for: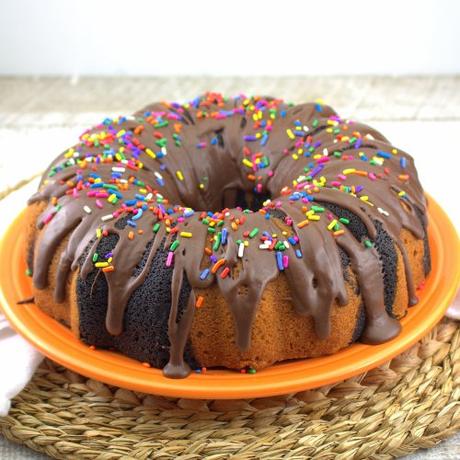 An Avalanche of Chocolate Recipes!
Don't forget to come back to my blog for more chocolatey goodness between now and October 20.
Click on the hop link button to be transported to the other blogger's recipes of the day for #Choctoberfest: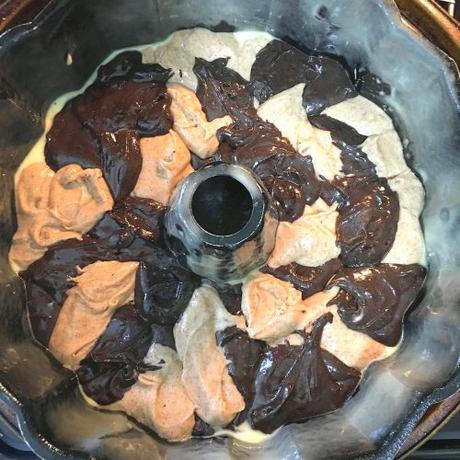 Bundt Bakers October 2018
Marbled Bundt Cakes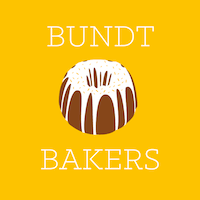 #BundtBakers is a group of Bundt loving bakers who get together once a month to bake Bundts with a common ingredient or theme. You can see all our of lovely Bundts by following our Pinterest board. We take turns hosting each month and choosing the theme/ingredient. <br />
Updated links for all of our past events and more information about BundtBakers, can be found on our home page.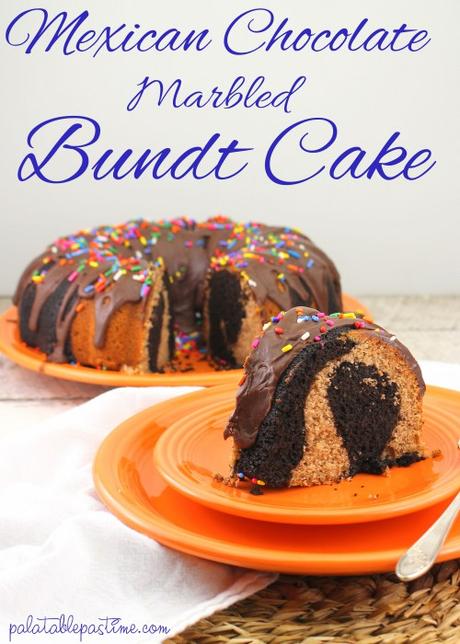 Mexican Chocolate Marbled Bundt Cake
By Sue Lau | Palatable Pastime
My recipe of the day for today is a Mexican Chocolate Marbled Bundt Cake, which I am doing as a joint posting for both #Choctoberfest and also #BundtBakers (which I am hosting the event for this month).
It was a lot of fun for me to come up with a split batter of two different tones and flavors. I actually started mixing this cake up last month for a white Bundt event, and suffered some sort of brain death dropping whole eggs into my batter. You see, white cakes are made with egg whites and yellow cakes include the yolks. So the cake was never going to have that lovely white color after I spaced out and dropped in whole eggs.
But rather than chucking the batter into the trash, I just pushed it forward to this month and made a marbled Bundt of it, which is very easy to do.
I've included a little bit of cayenne in there for added bite, but you can leave it out if you like. The basic Mexican chocolate flavors are cinnamon and chocolate anyway. The cayenne was just a bit of added fun.
The ganache was lovely and sets up very nice, without being sticky. For me, the ganache is actually the best part since I love ganache so much. And it couldn't be easier to make on the stovetop in just a few minutes.
Overall, this makes for a nice, fun chocolate Bundt with the added plus of spice. Enjoy.
Mexican Chocolate Marbled Bundt Cake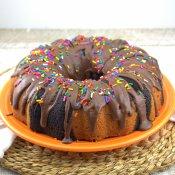 Ingredients:
3/4 cup unsalted butter, at room temperature
1-3/4 cups granulated sugar
3 large eggs, at room temperature
2 teaspoons vanilla extract
8 ounces buttermilk
2 cups all-purpose flour
3-1/2 teaspoons baking powder
1/2 teaspoon salt
1/3 cup flour
1 teaspoon cinnamon
1/3 cup King Arthur Flour brand black cocoa
1/2 teaspoon ground cayenne pepper (optional)
Ganache:
Method: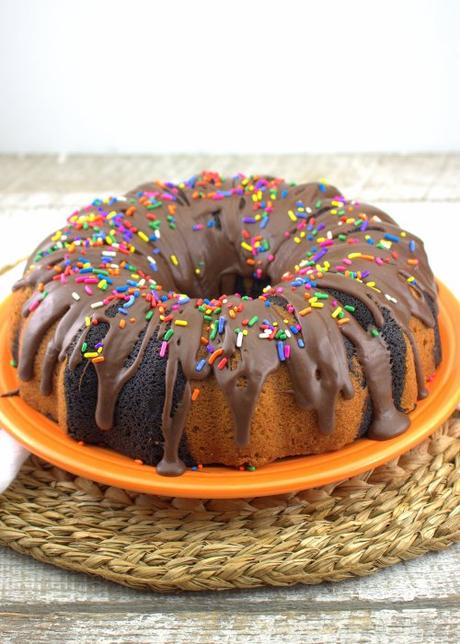 You Also Might Like:
Banana Chocolate Chip Bundt Cake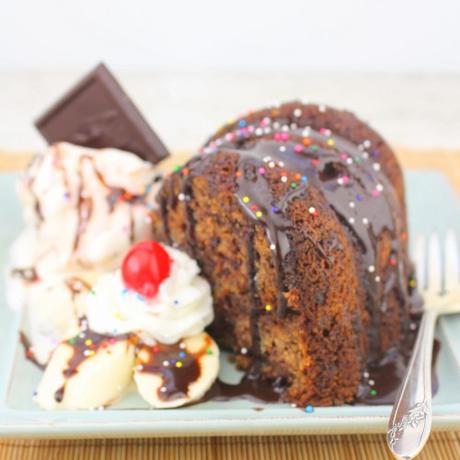 Low Sugar Chocolate Peanut Butter Bundt Cake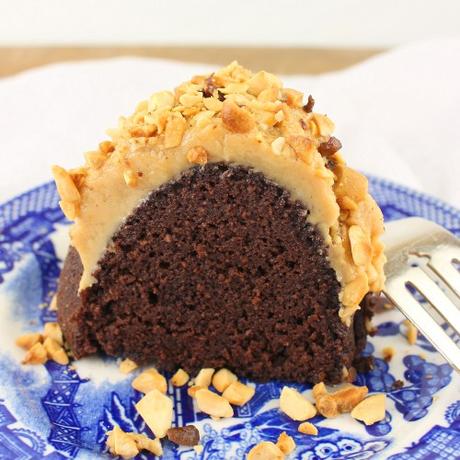 Apple Nutella Chip Muffins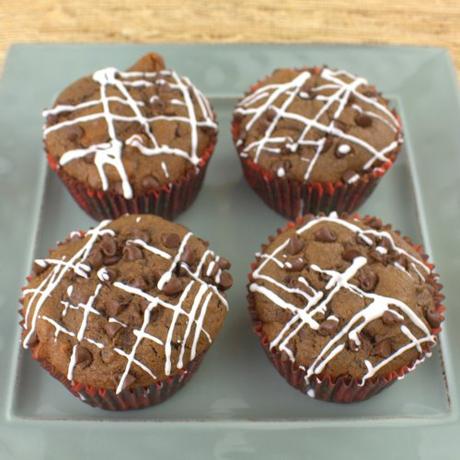 Spider Web Brownie Pizza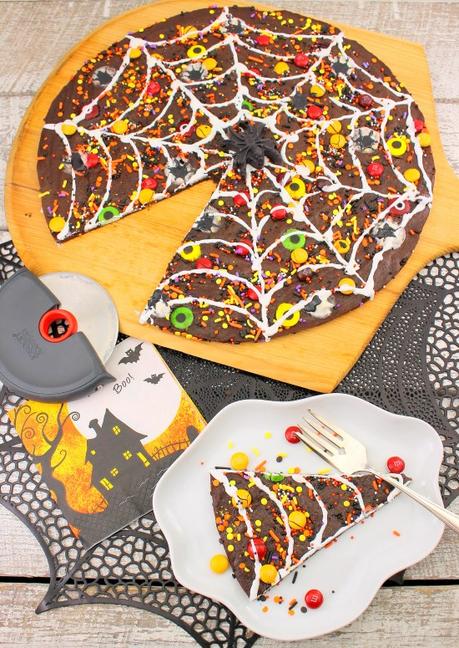 Mexican Hot Chocolate Bizcochitos