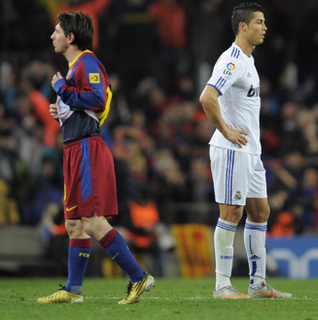 Rarely do we see two players have such fiery seasons. Both of them with 24 goals in 22 matches in La Liga, Lionel Messi and Cristiano Ronaldo have already scored countless hat-tricks, with undoubtedly many more to come. We could compare the two forever, analyzing every delightful pass, backheel, and goal, trying to finalize which one of the two is the player of his generation.
Like a hurricane of statistics, Messi and Ronaldo are eclipsing their teammates. They've become a constant, always trying to keep up with each other as the world watches with joy. They've dragged the spotlight onto La Liga, attracting more and more people to the Spanish game. They've become La Liga, a Portuguese and an Argentine, their individual competition eclipsing La Liga, for better or worse.
But we pay attention to La Liga, don't we? We keep an eye on what's going on around the Catalan and Madrid pair, mostly to see if anyone can keep up with them. Villarreal is trying, but it's hard work trying to keep up with the first and second placed clubs, which combined have a goal difference of +92. If you were to combine Cristiano Ronaldo and Lionel Messi, the two have scored 48 goals, more than any other team in La Liga (other than Barcelona or Real Madrid). It's ludicrous. It's ridiculous. It's almost unfair.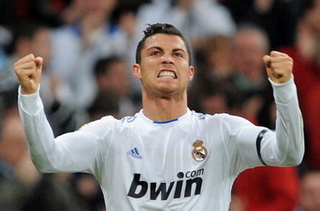 Seeing Lionel Messi waltz to a hat trick against Atletico Madrid is mesmerizing. Watching Ronaldo blast a double against Real Sociedad is scary. I'm rarely watching anyone else, it's all about the two of them. Barcelona's system feeds Messi, surrounding him with unselfish players looking to play in a beautiful way. Real Madrid's Ronaldo obsession is what he craves, with every pass filtering through him, always giving him chances to individually light up the stage.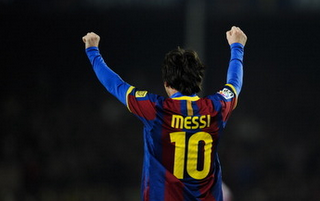 Everyone else almost loses their identity as Ronaldo and Messi's individual battle rages on. Kaka's return has barely raised an eyebrow. Of course, it's nice to see the Brazilian returning to form, but how will this affect Ronaldo? The two players are raised on a pedestal above everyone else. Even Jose Mourinho is a step below the two phenomenas.
We hold our breath when we see Messi stride into his time-stopping gallop. We bite our nails watching Ronaldo line up a free kick. We aren't watching La Liga anymore, we're watching Ronaldo vs. Messi.