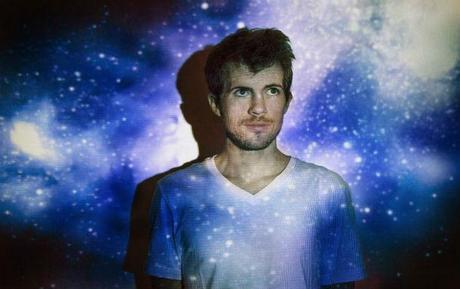 Mesita – The Villain SoundCloud
Last year, Mesita knocked us to the floor with his brilliant, sweeping songcraft on Future Proof by placing equal attention on both electronic textural intricacies and soaring, expansive melodies. Not even a year later, he's back with new material in the works for a fall release entitled Infinity Sky Deluxe. Our first taste comes in the form of the darker and weightier yet equally masterful, "The Villain". Here's what the man behind Mesita, James Cooley, had to say about the concept:
"This song's about posting pictures of your steak dinner online. Shouting out how blessed you feel, to cover up any emptiness, and needing that validation from others for your own joy. Acting onstage, seeing that the audience are the ones who didn't get the part. Putting on a show for someone attempting to do the same for you, and you're both miserable. Violently barraging your friends with how great your life is and we all know that ain't the case. Hashtags. Chris Rock said something in a special he did years ago that has always stuck around in my head for some reason. 'Don't let your happiness make somebody sad. Because that's what it does.'"
With both an intense theme and industrial tone, we can hardly wait to hear what else the Colorado musician has up his sorcerer's sleeve. Listen to "The Villain" above, download it for free over at Mesita's Bandcamp page and prepare for the release of his fifth album, Infinity Sky Deluxe, later this year.