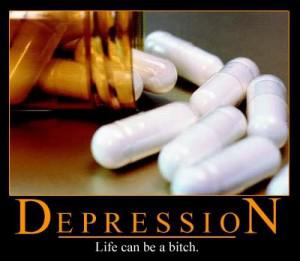 Mental health problems can occur at at any given time, mixed with a complicated relationship it can prove fatal. A mental health issue left untreated can manifest itself hidden deep beneath the surface, just waiting for an opportunity to attack.
A mom shares anonymously her story on mental health and a break up:
Loosing friends in my last year of University made me sink deeper into despair. I was desperately unhappy and life outside of studying was just as difficult. My confidence had been stolen by the man I was due to marry and I hid away from the outside world as much as I could. I was a victim of emotional abuse yet pretended life was a bed of roses. He had learned how to intimidate and manipulate women well, his father taught him well.
After he lied to me about going shopping with a friend, a female friend at that, he explained we needed to sit and talk. He decided our relationship was not what he wanted and he wanted a break. He broke my heart that day, I needed him. With my parents on holiday and no friends to turn too I was distraught.
As my mental health deteriorated I gave up on life, I could not live without him. I swallowed the pills and closed my eyes. The ringing of the phone half woke me and in a slumbered voice I answered, it was him. He realised what I had done and I was rushed to hospital.
I was assessed by the mental health team and released home. It was only then did it occur to me how selfish I had been. So many people would have been effected had I have taken my own life. I became an outcast. It took determination and time but I became stronger and the old me started to return. Within time I could look back and be thankful that I survived, I have new friends, and completed my degree at university.
I still receive the odd call from my ex, but I resist any urge to talk to him. He most certainly was not worth risking my life over. I have a happy relationship and became a mother too. I only have God to thank for still being here today.
This post was written by anonymously by a mom in the hope of helping other victims of domestic violence or emotional abuse. Please take the time to offer your support and share your views.