Men are being spoilt for choice when it comes to footwear. Selfridges on Oxford Street, London have opened a department offering more than 3000 styles of men's shoes – which means no man can complain about not having enough choice in shoes ever again – and all under one roof too!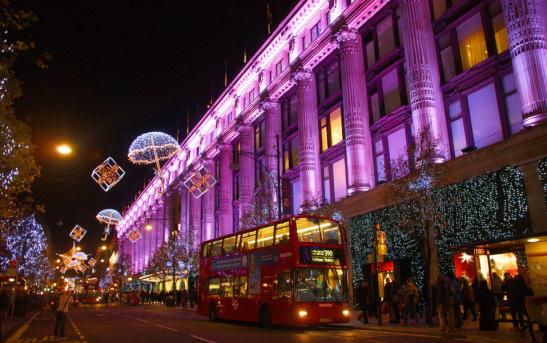 Source:steveevergreen.com
Selfridges, the luxury department store which dominates one corner of the very famous shopping high street in London, recently unveiled the new footwear concept for men and have given over it's entire first floor to a men's shoe extravaganza that is second to none.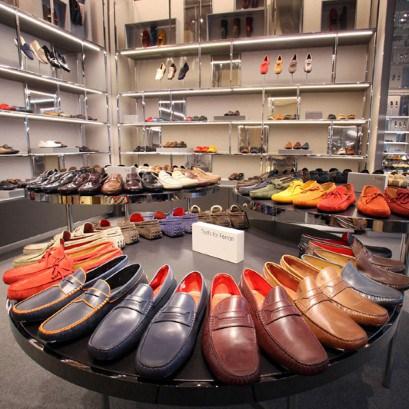 Source:fashion.telegraph.co.uk
With over 72,000 pairs of men's shoes on display, this is the largest department in the world that's dedicated to men's footwear. There is an amazing 250 brands of shoes as well as a bespoke made-to-measure shoe salon for the more discerning of men. The displays are amazing and the setting out of this world – girls eat your hearts out!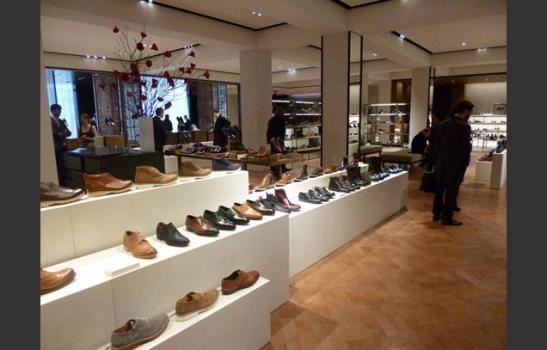 Source: drapersonline.com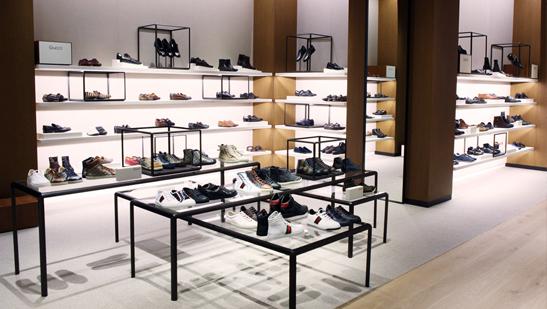 Source: yinnyang.co.uk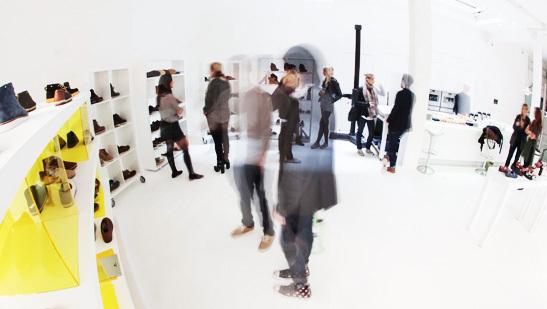 Source: yinnyang.co.uk
You can pick up a pair of designer flip-flops for £25 but then you could also pay well over £10,000 for a pair of bespoke boots created by a well known shoe designer.
Do you need a pair of driving shoes? There's a section within the shoe department that's dedicated to driving shoes! With a choice of Gucci, Bottega, Prada Tod's, Carshoe and Veneta – these practical shoes are displayed in a vintage Ferrari's bodywork setting which any man has to appreciate.
David Walker-Smith, director of menswear for the Selfridge chain of stores,  revealed this men's footwear extravaganza was to balance things up since the store launched it's women's Shoe Galleries back in 2010.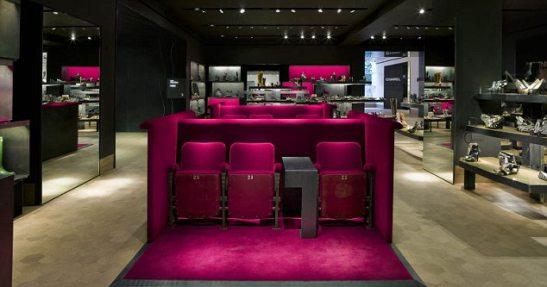 Together with Kurt Geiger, Selfridges claims this to be an ongoing development which will see new brands of shoes appearing in their store all of the time.
Today you can find Kenzo, Burberry and Barbour as well as McQ in the luxury department store. Versace, Dr Martens, Lanvin and Trickers have gone one step further and created styles exclusively for this Selfridge project.
Plans for next year include selling the red-soled men's collection by Christian Louboutins which will be displayed in a dedicated boutique within the department. This is a first for this superb French designer – roll on next February when the shoes will be in-store. Here's a peak preview: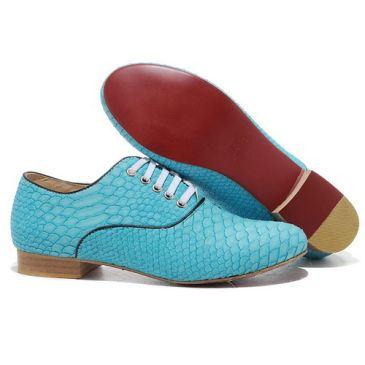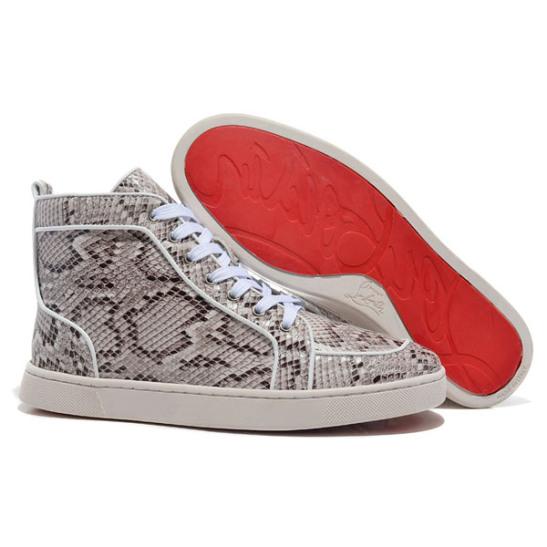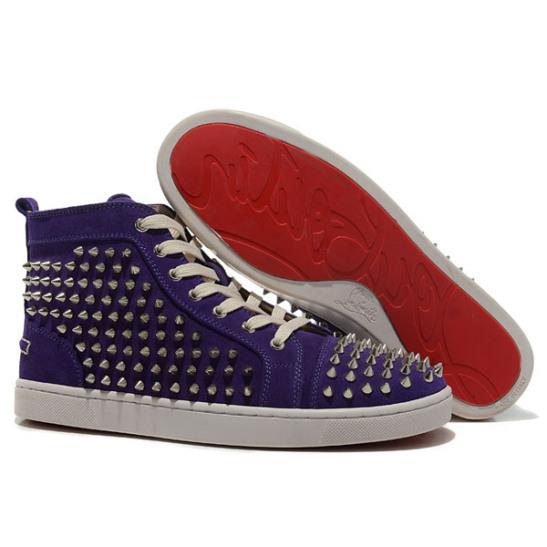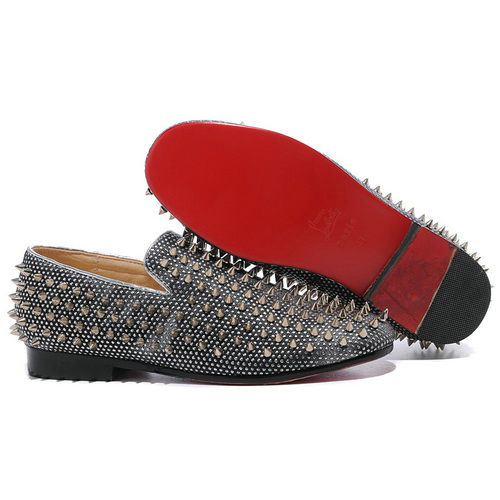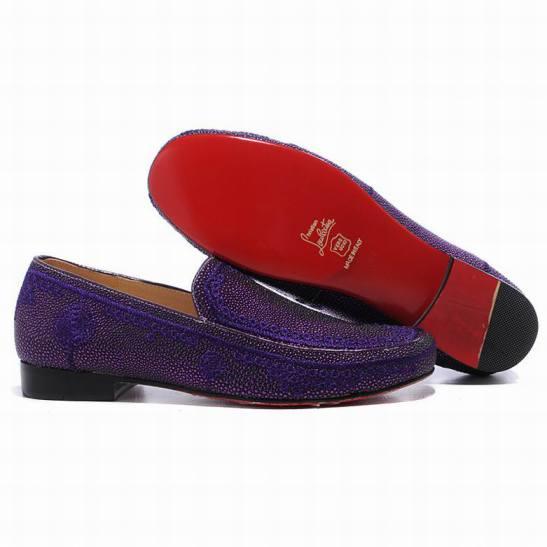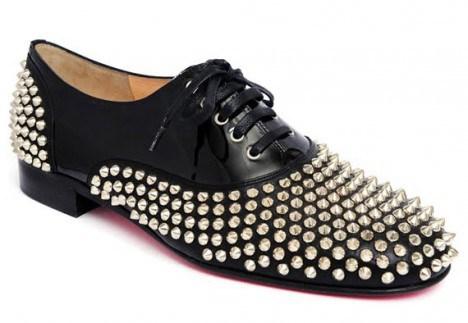 Mr Walker-Smith went on to explain the goal of the store was to continually amaze its customers by introducing and offering the very best international brand of shoes within the store, all the while retaining its bespoke character that has made Selfridges famous throughout the globe.
The retailer recently announced sales had broken the £1 billion barrier for the first time in its 103-year history!
Written by: Natasha Brown – an independent fashion blogger and bubbly fashionista.