Rise and shine gentleman! Summer has officially arrived and that means you're already late to update your 2014 wardrobe for the season. But don't fret, this article is here to save the day before you stress sweat through a freshly dry cleaned shirt. Grab some deodorant, read on to discover the four main trends in men's suit styles this summer, and you'll save a hell of a lot of time.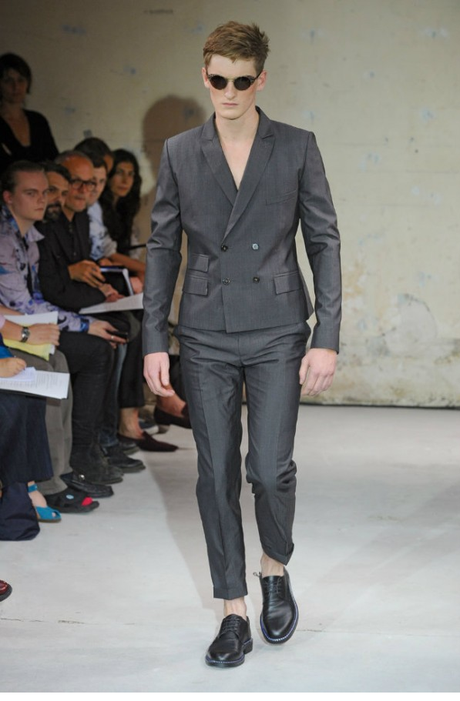 High Rise and Rolled Pants
The first suit trend to immediately educate yourself in this season, relates to the pants half of the outfit. Long considered a boring necessity to any dressy occasion, that's about to change – for the next few months at least. Say goodbye to a full pant and hello to your ankles! Both high rise and rolled suit pants have burst onto the menswear scene and instantly became very popular. The best part about this trend is that it's completely possible to adapt any suit pants you already owned – just roll them up. If however you're in the market for some newbies, make sure to stop by Politix
– they've got an excellent collection.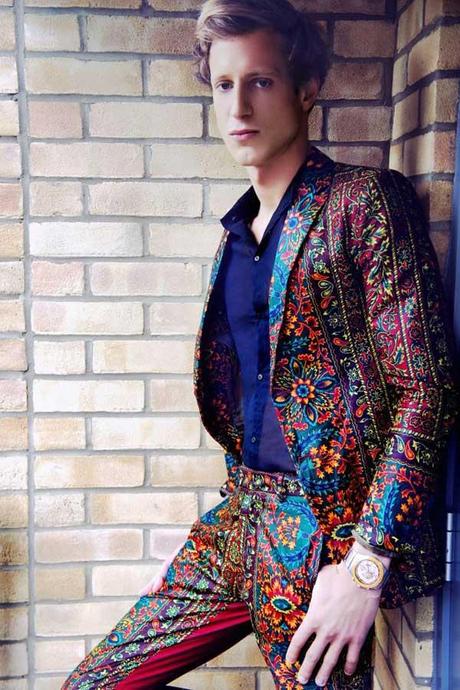 Prints
Trend number two for summer 2014 is the bold and beautiful printed suit. Coming in variations of a full suit, or singular printed jackets or pants, there are numerous ways you can work this look to your personal liking and style. It's a great option when your tried and true black or navy work suits have got you feeling glum – it's a pick-me-up not only for you but also for everyone around you.
If you're feeling a tad apprehensive about whether you can pull off such a bright look, don't be. It's summer time and everyone's feeling good. Besides, if you choose to wear just the printed jacket or pants – the rest of your outfit can be very neutral, making the look less overwhelming.
Double Breasted Blazers
If you're in the market for a new suit jacket, this trend is for you. Ditch your boring old classic of a jacket, and step out in a new double-breasted blazer. Yes, you heard right – the double-breasted blazer is back in, and it's making every man look that little bit more refined. Despite the (incorrect) reputation that they're a bad vintage relic from past decades, a well-fitted and short tailored jacket can make any man step out in style. The excellent part to this trend is that they can be made in any color or material, so it's easy to incorporate into any wardrobe.
White Suits
Finally, the last trend to keep in mind for summer 2014 is the white suit. Ignore the part of your brain that is flashing any Elvis clichés and listen up. A white suit can be the epitome of summer styling, class, and refinement. Of course, you can't go around wearing any crinkled, stained white suit you find – this is about attiring yourself in crisp, fresh, and unstained apparel. But when done well, this look screams summer and when you wear one you'll find yourself generously shouting a Pimms for everyone.
The above four pointers are an excellent way to ensure your wardrobe is up to date and looking refined for summer 2014. So, get to it gentlemen – you have no shopping time to waste!