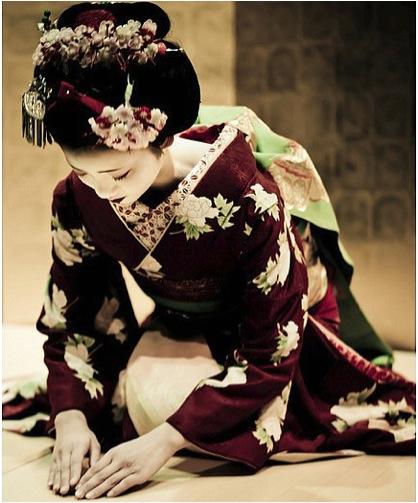 {source} 
For over 300 years, Japan's geisha have been known for their flawless, porcelain-like skin (hey, we all saw the flick Memoirs of a Geisha and had instant skin envy) and a geisha-inspired skincare line recently got us questioning the whole 'new is better' concept. Via a 200-year-old manuscript that was originally published in 1813, Japanese skincare maker TATCHA discovered the secret to geisha skin — and with the help of scholars and scientists deciphered these secrets (and key ingredients) recreating the age-old formula based on geisha skincare. (Ok, seriously, how cool is that? Is your skincare-loving mind blown as much as ours was?)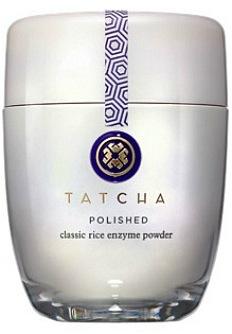 TATCHA founder Victoria Tsai pinpointed a 4-step skincare regimen, one of which is their Polish Rice Enzyme Powder. And how it works is, well, kind of magical. You simply sprinkle a bit of the enzyme powder in the palm of your hand along with a couple of drops of water, working it into a paste. Then apply the paste to skin in a circular, scrubbing motion. (The fact that it's not remotely "gritty" is downright stupefying.) The results? This soft powder somehow leaves skin ultra smooth, rosy, and ridiculously radiant. (So much so that we didn't want to put on any makeup afterward!) Here's the skin-loving scoop, beauties:
Beauty 411: This water-activated polishing powder is packed with powerful anti-agers like green tea, papaya, and red algae, and crushed seawater pearls, this polishing powder truly leaves your skin glowing and radiant. But unlike most exfoliants, it exfoliates without harsh abrasives for effortless, radiant, baby-soft skin. (We tested the "Classic" Rice Enzyme Powder and could not get over how radiant and fresh our skin looked.)
Beauty bottom line: A gentle yet powerful exfoliant that provides a glowing complexion without irritating or stripping the skin? It's a beauty do! You can find TATCHA products (including the Enzyme Powder, $65) at Barney's or Tatcha.com.
While you might not master the art of a being an authentic geisha, your skin can certainly look like one (sans the white makeup, of course). Here's to age-old beauty methods. Happy face polishing, skincare enthusiasts!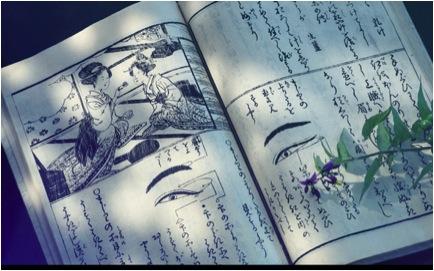 200-year-old manuscript TATCHA deciphered | photo credit: TATCHA 

Crows' Feet, Cupcakes, and Cellulite does not accept compensation for reviews. Samples may have been provided. Opinions are 100% the author's own.