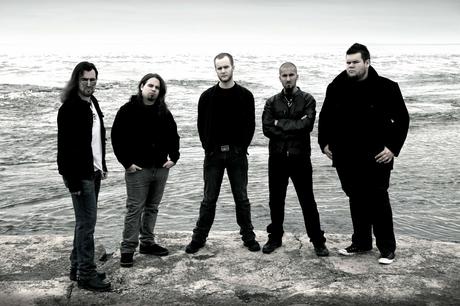 L-R : Mathieu St-Amour (guitar) | Rich O'Neil (drums) | Renaud Jobin (vocals) | Payam Doryani (bass) | Dimitri Gervais (guitar) – Photo credit : Alexandru Petrosan [Download - High Res Press Photo]
 Releasing their debut their full length album 'Tides of War' yesterday on Tuesday, January 29th, Ottawa, ON's melodic death thrashers Chariots of The Gods are proud to unleash their new music video in support of the annihilator on BlankTV at the following link below.
Music Video - Chariots of The Gods - Tides of War
http://pop.www.blanktv.com/index.php/component/content/article/317 
http://youtu.be/3Z8YEQd98Uo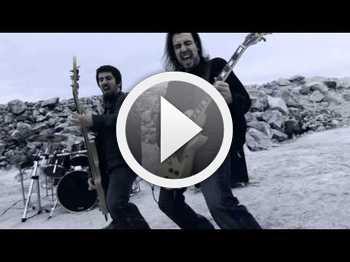 Produced by award winning producer/engineer/mixer 
Glen Robinson
 who has worked with names such as The Ramones, AC/DC, GWAR, Annihilator and  Voivod, COTG's new album delivers 14 epic, crushing tracks to follow up their well received 2010 debut EP 'Reverence,' which the band aggressively toured in Quebec and Ontario, sharing the stage with names such as Misfits, Voivod, Despised Icon, Kataklysm, Blind Witness, Misery Index, Martyr, Fuck the Facts, Blackguard, Neuraxis, The Agonist, Reanimator and Insurrection.
    The metallers have released two singles off the album 'Unbound' featuring guest vocals by Aleksi Sihvonen of Norther and a FREE DOWNLOAD of the title track, both can be heard and purchased with the album at the following locations on bandcamp and iTunes.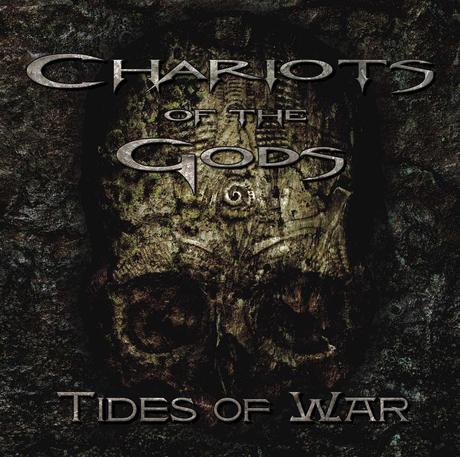 Track Listing - Tides of War
1. Overture
2. Seventh Weapon
3. Blind Assassin
4. Ambrosian Wings
5. Tides of War [Free Download - http://chariotsofthegods.bandcamp.com/track/tides-of-war]
6. Revillusion (1905)
7. Snow Falls On The White River (1914)
8. Severing The Bloodline (1917)
9. Collapse of An Empire
10. Red Skies
11. Nebula
12. Starborn
13. Unbound (feat. Aleksi Sihvonen)
14. Annihilation of The Gods
   In additional news, COTG will be performing at this year's Drummondville Metal Fest V on Feb 9th with the province of Quebec's top metal talents Cryptopsy (Montreal), Ghoulunatics (Montreal), Bookakee (Montreal), 101 Proof (Montreal), Trollheims (Trois-Rivieres), Odium (Walkerton, ON) and L'Habit Me Suce Le Moine (Drummondville) along with a show date in Montreal, QC the following week on Feb 16th with Burning The Oppressor and La Corriveau (Quebec City).
For more info on Chariots of The Gods please follow them at these links:
www.chariotsofthegods.net  | http://www.facebook.com/chariotsofthegods | Twitter: @chariotsotgods
Show Dates
Feb 9, 2013 – Drummondville Metalfest V @ Salle Gaston Mandeville – Drummondville, QC – w/ Cryptopsy, Ghoulunatics, Bookakee, 101 Proof, Trollheims, Odium, L'Habit Me Suce Le Moine - Show Details
Feb 16, 2013 - Montreal, QC - L'Hemisphere Gauche - w/ Burning The Oppressor, La Corriveau - Show Details