ChristianNews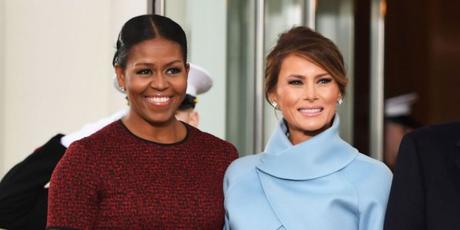 So, First Lady Melania Trump's travel for three months cost twice as much as our forever First Lady Michelle Obama's did.
The Wall Street Journal is reporting that Melania Trump's travel using Air Force jets before she moved to the White House reportedly cost more than $675,000.
According to the report Melania used Air Force jets to take 21 flights over the course of about three months while she was living in New York so her son, Barron, could finish the school year.
The flights were taken between New York City, Florida and Washington.
Stephanie Grisham, a spokeswoman for Melania Trump, said it is "no secret" that Trump lived in New York City during the first few months of her husband's time in office so her son could finish the school year.
"The trips mentioned in this story are examples of Mrs. Trump juggling dual roles — putting her son first while also fulfilling some of her duties as First Lady," she said.
But, former First Lady Michelle Obama, over the course of eight years, travel cost about $2.8 million — or an average of about $350,000 a year, according to the Journal.