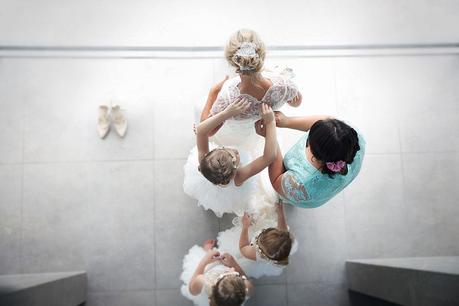 Today's vintage inspired diy wedding is full of love, lace and minty goodness! Gorgeous couple Mel & Sam said I do in the fabulous Whangarei and it was all captured perfectly by local talent Rachel Jordan from Two Little Starfish Photography (oh and spot the streaker!!!) Congrats to newlyweds Mel & Sam and a big thank you to Rachel for sharing these sweet images with us.
5 IDEAS TO STEAL Mint, Pink & White makes for a picture perfect vintage inspired colour palette | The flower crowns and sequin collars on the flower girls, so sweet! | The couch, bike and suitcase are great vintage inspired props for your photos | The reception tables made using pallets and electrical wheels are genius! | Glamming up your water and wine bottles with gold glitter looks great (did somebody say crafternoon?)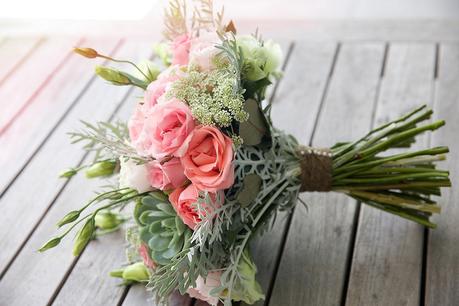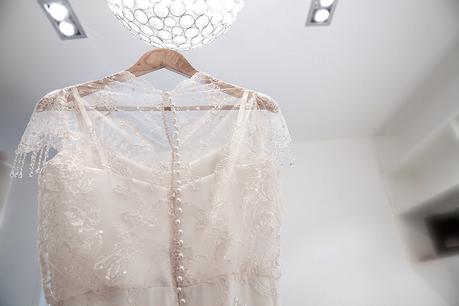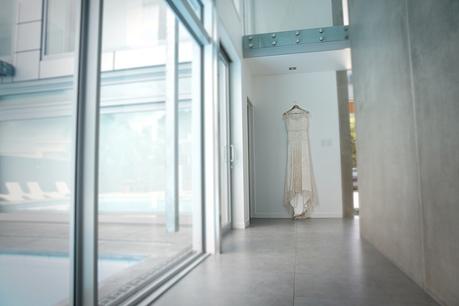 Tell us the one quality you love most about each other?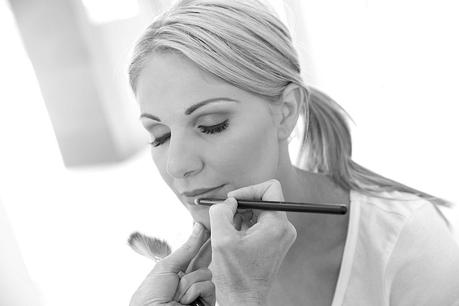 In three words describe your wedding style...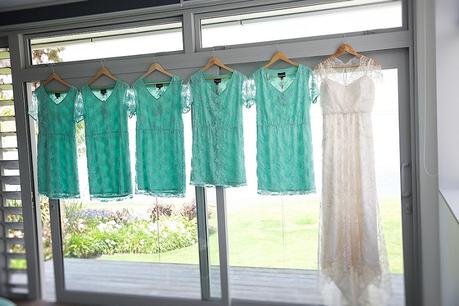 What were your save and splurge items for your wedding?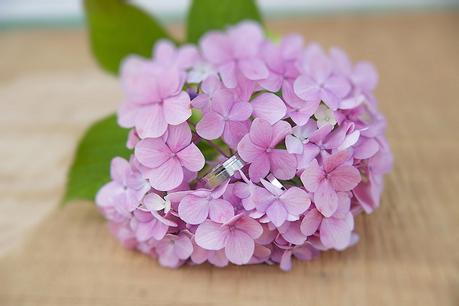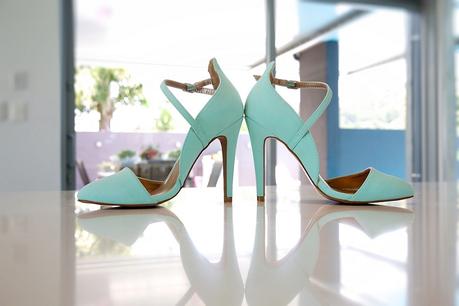 Do you have any tips or tricks for engaged couples?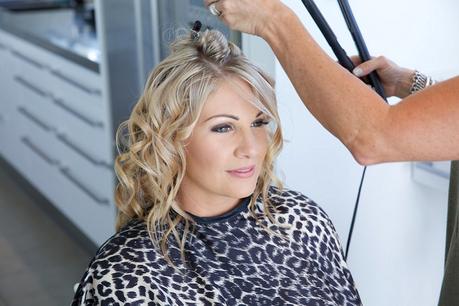 What do you love most about being married?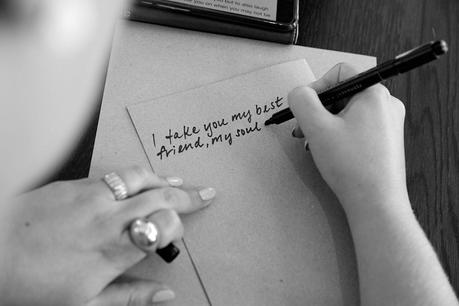 In hindsight is there anything you could have gone without?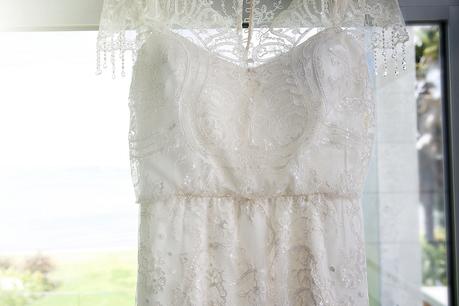 Where did you go for you honeymoon and why?
The old 'highschool sweethearts' thing! Didn't work out the first time but we got there in the end.
Did you DIY? If so what did you do?
Sam I love how she always makes me smile.
Mel I love Sam's sense of humour, he's Mr funny pants!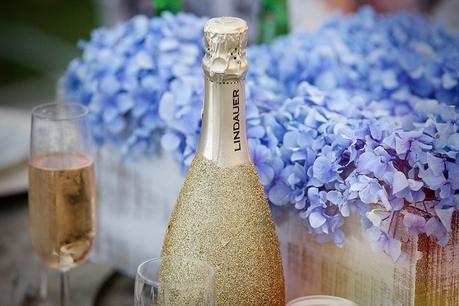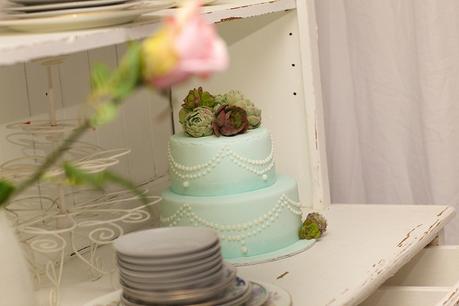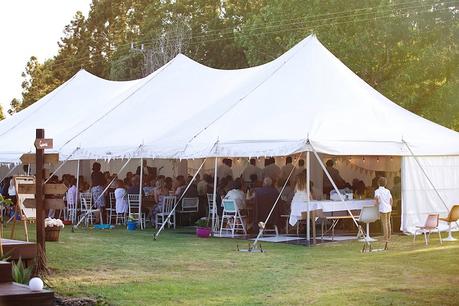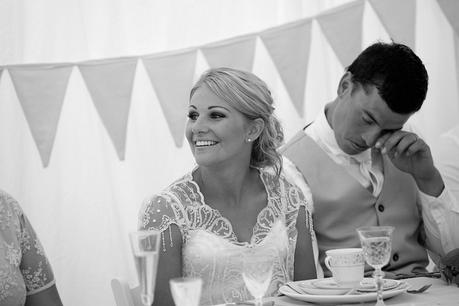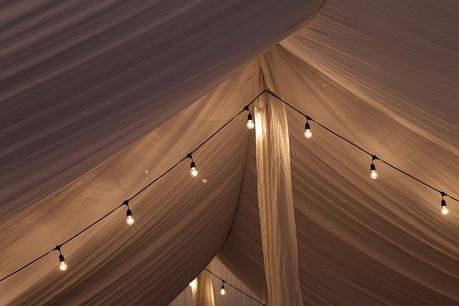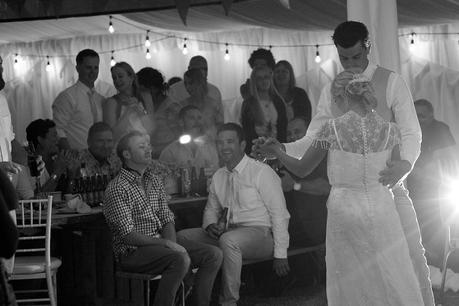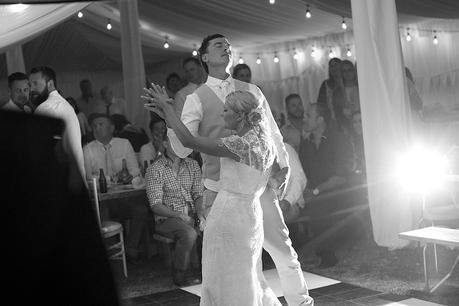 Quirky, Vintage, Mint!
Save Hireage - anywhere we could we made or brought. For the last two years we had been collecting old chairs, vintage china, succulents. Venue - being at home saved us lots, we did up an old caravan for the bar and just had a big marquee. Plus all Sam's friends came and painted our Villa and built an outdoor kitchen for love!
Splurge My dress fabric, it was Spanish lace - absolutely worth every penny, so happy with it.
Never too early to start doing or booking things - the last month is a blur!
Mel I love waking up and saying 'good morning husband.' Sam That she is now "Mrs Webb.'
No, had I have had an unlimited budget I would have added!
Haven't gone yet we can't pick where to go!
Absolutely! Painted all the chairs white, we made all the signs, invitations, glittered all the water and champagne bottles, planted flowers, Made tables out of cable drums and pallets. My mum made all the 140 napkins!
Photographer Two Little Starfish | Flowers Lush Florist, Marcris Valley Orchids | Hair & Makeup Essentially Skin | Cake Kzee Cakes | Brides Dress Sarah Vincent (dressmaker) Karen - Elizabeth Jayne Fabrics | Bridesmaids Dresses Augustine - SO Street | Grooms Suits & Accessories Industrie - SO Street | Venue Jack's House, Ngaire & Athol let us get married in their beautiful garden | Catering Gina Allan, People Potential | Invitations The Bride | Getting Ready House Andrea and Kevin Ross' beautiful home at Waikaraka Beach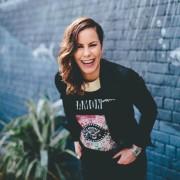 Founder and editor of P&L. Self-proclaimed shoe guru and lover of bogan chic (wtf!) Wife of a butcher, mother of 7 dogs and a cat. Bonkers.