There I was, all gussied up and before I knew it I was standing between the Two Towers. The Benefit Cosmetics princesses themselves, Maggie and Annie Ford Danielson, daughters of Benefit Co-Founder, Jean Ford!  They arrived in Manila two days ago for their Worldwide Hello Flawless Oxygen Wow Foundation promotions tour and I was invited to the exclusive launch held at the Greenbelt 5 Gallery, last night.  They were tall, pretty, and very obliging, but way too busy during the event for me to take exclusive time to ask anything substantial.  Still, I'm quite psyched that I got to meet them and have my photo taken with them, too.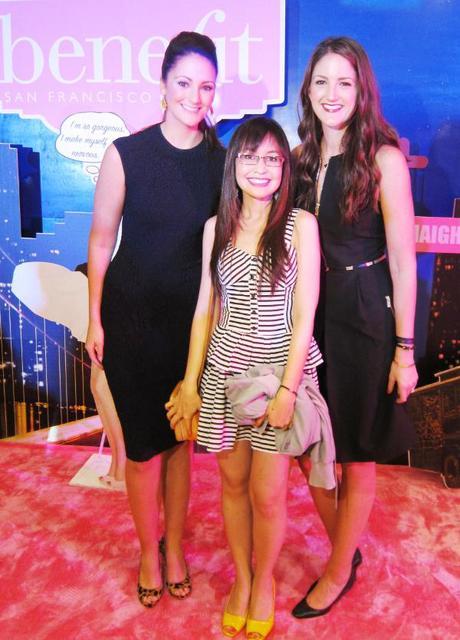 MY OUTFIT: Forever21 dress (had the straps taken in at the back because I'm so petite) given by YoSameti , Yellow patent peep-toe wedges by U Rustans, carrying my Stella McCartney shrug by Adidas given by mom, and a pre-loved patent mustard LV bag that only cost me Php4000 from a garage sale.  Goodness, the Two Towers talaga itong dalawang katabi ko.
It was a night of pink partying, energetic welcome and a long presentation of some of Benefit's bestselling products including the new and much awaited Hello Flawless Oxygen Wow Foundation which I've already reviewed.  When I arrived, the earlybird (as usual), I loved what the Benefit team did with the place.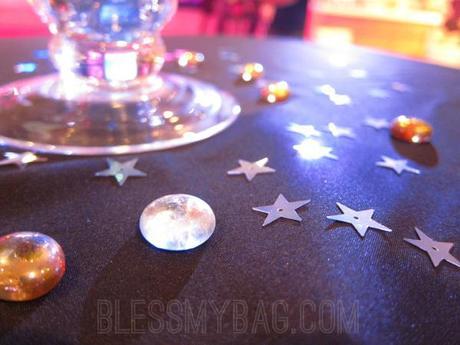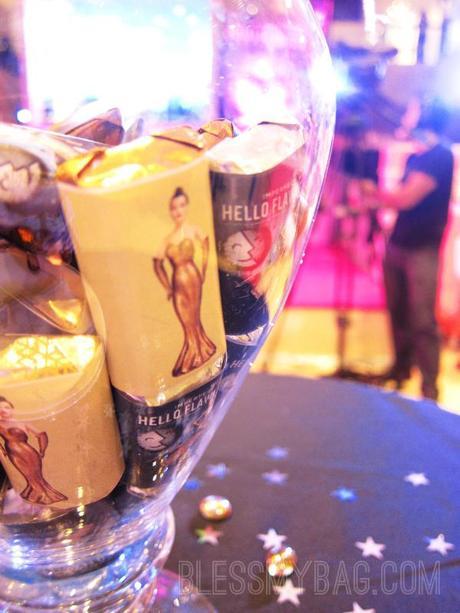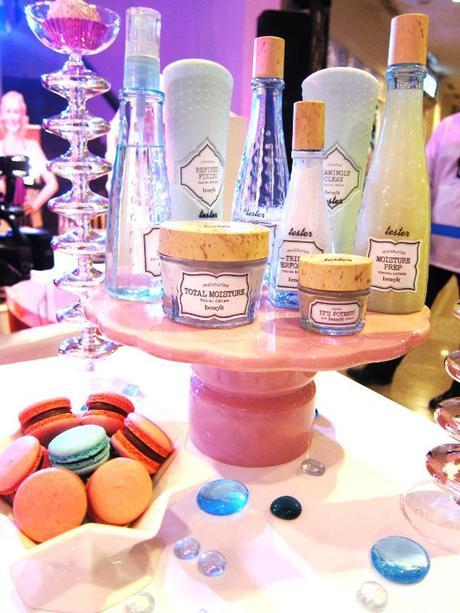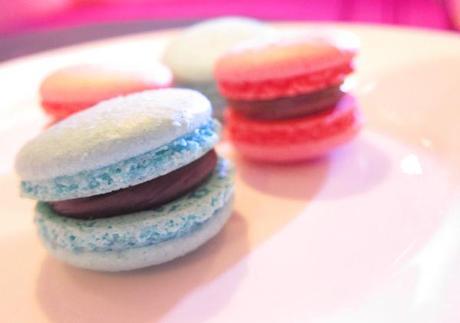 They decorated the tables with chocolate sweeties plus salted caramel and chocolate-filled macarons!  Of course I started taking pictures of all the sweets before any makeup.  I was responsible for the disappearance of most of the blue macarons filled with dark chocolate.  Read more to see who I hung out with at the event and find out who were the models Maggie and Annie demonstrated their new foundation on!
Sending out some blogger love!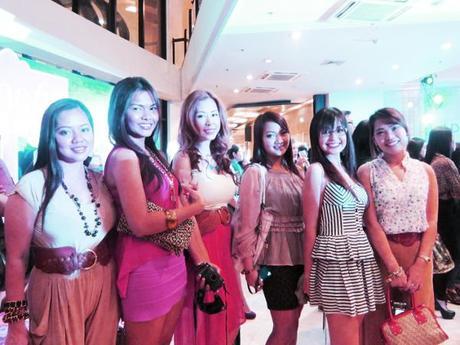 Left to Right: Shen/Shen's Addiction, Martha /TheBeautyJunkee, Sophie/Beautynomics, Brigitte /IAmBrigitte, ME!, Nikki/AskMeWhats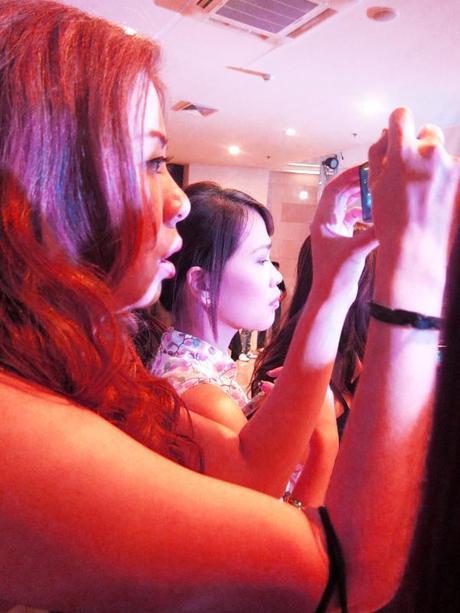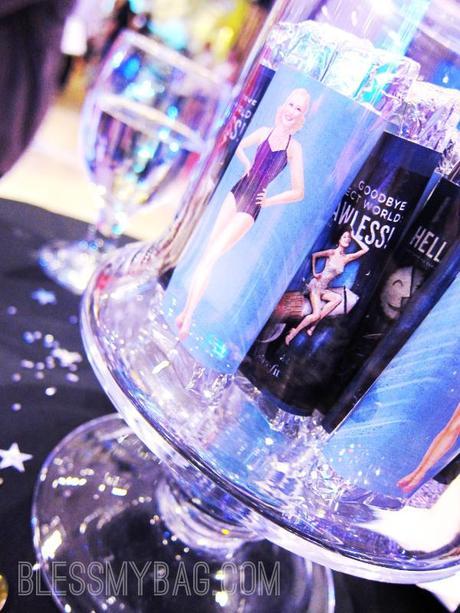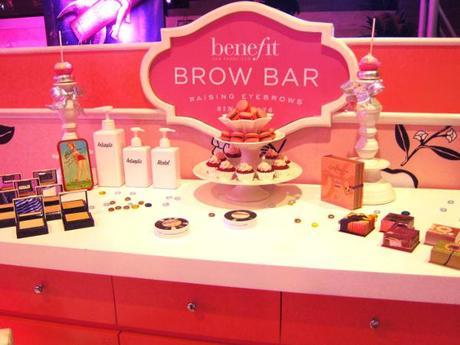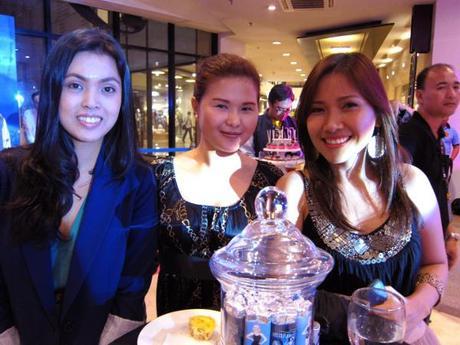 From left: The 2 winners of Project Vanity's Benefit contest (ack, I forgot their names) and Aubrey Bautista, Brand Manager and Benefit's Bathina wearer of the night (in my book).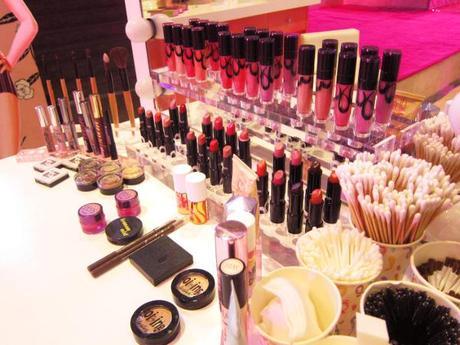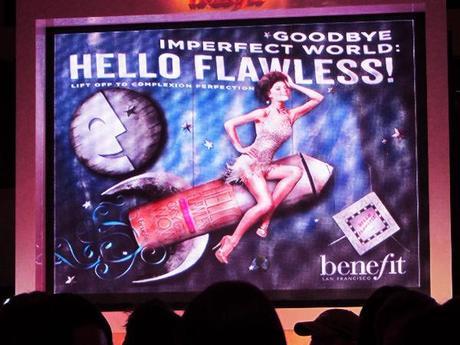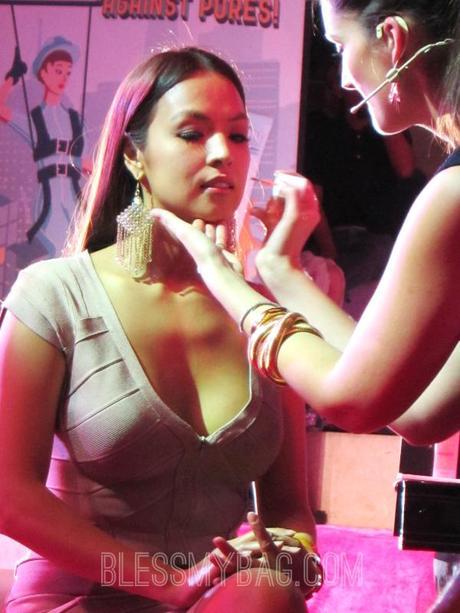 Annie applies the finishing touch of Cha-Cha tint on Aubrey Miles' lips.  She also used Hello Flawless Oxygen Wow foundation in "Champagne" on Aubrey.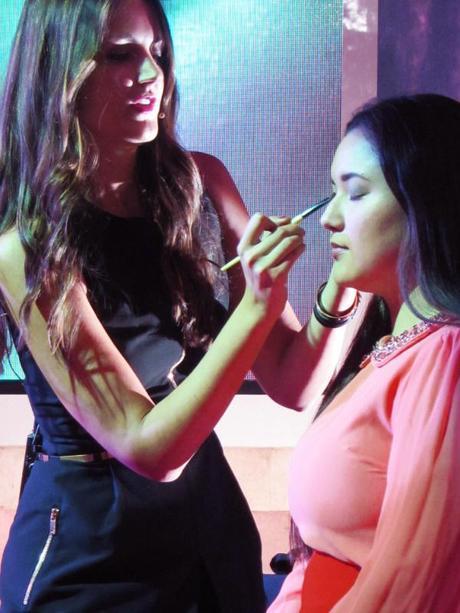 Maggie enhances Alyssa's eyes with a bit of eyeshadow.  She also applied Hello Flawless Oxygen Wow foundation on her in the shade "Petal".
The highlight of the event ultimately was this demonstration of makeup application by the two sisters.  Honestly speaking, I felt some parts of the event dragged on.  It's a good thing there was a lot of pink to go around, that kind of had an effect on how I felt about what was lacking in the event.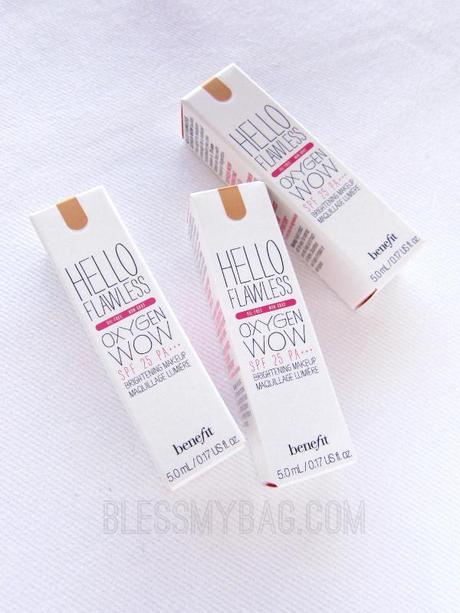 Though standing in heels for almost 2 hours was quite tiring I was much too distracted and taken in by everything happening to focus on the discomfort.  Besides, walking away with these product samples of Hello Flawless Oxygen Wow Foundation in my Benefit gift bag made any manifested pain disappear altogether.