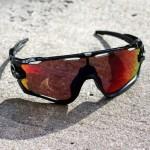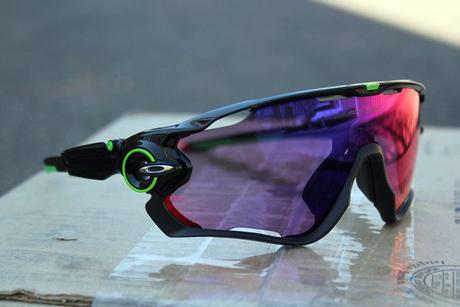 Behind the launch of Oakley Jawbreaker™, there are thousands of working hours, lab tests and field research, and the collaboration of professional cyclist Mark Cavendish, who has been a consultant of the brand to help their sports glasses meet the requirements of every cyclist, for this model has been engineered with this purpose.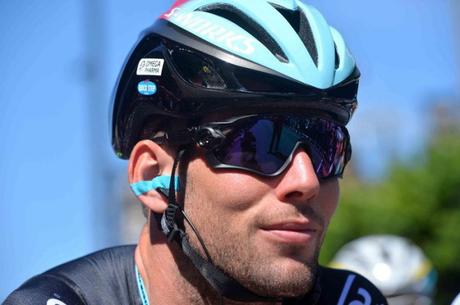 The main motivation to engineer the Jawbreaker™ was to offer cyclists an extended field of view, essential to get greater confidence and achieve netter performance in every ride.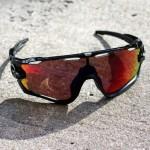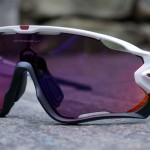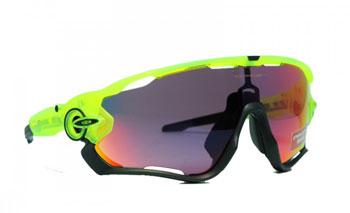 To find out what the possible improvements that cyclists need concerning their field of view, Oakley made use of a visual tracking system. The results of this research pointed out that the upper peripheral region of the lens is the most important part of every cyclist's field of view. So Jawbreaker™ model has extended and optimized this lens area.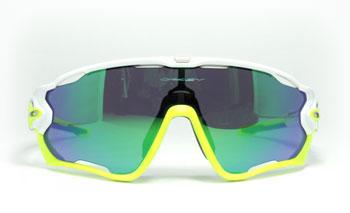 But this is not the only upgrade Oakley has made with Jawbreaker™ model: these new sports glasses present several technologic updates to improve users' experience. For example, Switchlock™ technology allows easy and safe lens swap to adapt to any environment.
In addition, Prizm™ technology (used for Oakley road lenses) enhances vision in both bright light and shadows, what makes it possible for cyclists to spot changes, no matter how subtle they are, in the texture of road surface. Although perhaps the most spectacular development in the Jawbreaker™ is their ventilation system, which optimizes airflow and significantly reduces fog build-up, the temples that adjust to three different lengths are very useful to be combined with different types of helmet. And of course, this model lenses- Iridium lenses have been fit in the basic model, although there's a model with polarized lenses- has been designed with a single piece, made of an impact-resistant material.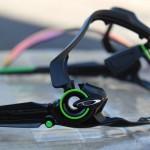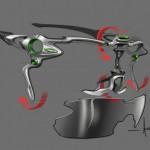 At Optical H, we want to offer athletes and sporty people the best gear possible to help them do their best performance. So we have the ultimate sports sunglasses by Oakley, Jawbreaker™, in different colours so that you can choose the one you like best. Visit Optical H and check out the latest from Oakley.
Come on, go cycling and go get them!