Soon to be brides and grooms we have a great news for you all if you are looking for pre-wedding and wedding photo shoots then your search ends here. We bring you the spectacular and creative wedding planning company- The Eternal Bliss.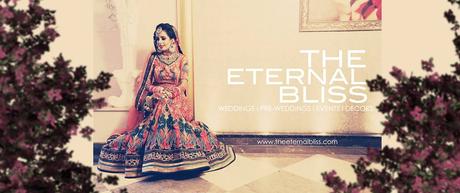 This wedding planning company is different and unique and we tell you why. The Eternal Bliss is founded by Ashish Sahu and Garima Sahu who are the young, dynamic powerhouse of the wedding planner.
The young minds behind the company completely understand the magical moments of a couple and make sure that each photo would reflect the emotions of everlasting love. Along with candid pre-wedding photoshoot, you can even count upon the exquisite wedding photoshoot which would make your wedding album speak about your classic fairytale story.
Every ritual of your wedding would be captivated into a majestic memory that is sure to bring a smile on your face. Trust us, the photoshoot would be a breakthrough from the stereotype wedding photo shoots and it will give you a fun-filled photoshoot experience. Still skeptical about the photoshoot? Then we would like to share the skillful hands behind the camera.
The Couple Behind The Eternal Bliss:
As mentioned The Eternal Bliss is a beautiful idea by Ashish and Garima, who have a love for creativity and that's what makes Eternal Bliss special and unique. It is believed that weddings are made in heaven, but the Eternal Bliss makes sure that the wedding looks heavenly, just like a fairytale wedding.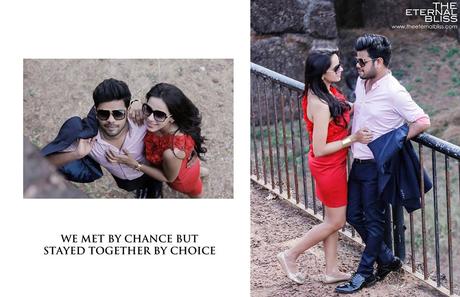 Ashish Sahu is a famous personality of Delhi whose spectacular talents make us all go speechless. He is a well-known fashion photographer, stylist, and designer and is the proud owner of Outfits which is an amalgam of fashion apparel, high profile photo shoots of magazine covers, models portfolio and much more. Managing his Outfits showcased his born talent, photography.
In time Ashish became the skillful hands behind stunning model photos, magazines cover and now wedding shoots. So, couples if you are dreaming about a stunning and adorable pre-wedding photoshoot we assure you that The Eternal Bliss would fulfill all your dreams.
Garima the backbone of the wedding planner company, always had the interest in the turning things beautiful, which made her think of starting The Eternal Bliss with her husband Ashish. Also, Garima is a well known jewelry designer and owns a renowned jewelry company - Desire That Inspires.
The love for creativity and designing made her try something new and exciting, and that's how The Eternal Bliss came into life.
What to expect from the photoshoot:
If you are newly engaged couples who are looking for a romantic or candid pre-wedding photography, then you can definitely count upon Ashish's skillful photography as his photos would spellbind you totally. He strives in making the photos look lively and colorful, making every photo magical and attractive.
His classy photos would give you memories to cherish for a lifetime as the colors of your wedding photos would breathe life.
Pre-wedding Shoots by The Eternal Bliss
As Ashish says, 'creativity doesn't stop anywhere, it isn't about what you have learned from your job, it is about how passionate you are about it." And we completely agree with him, passion and creativity together give wonders to the world. With such a passionate photographer, The Eternal Bliss would certainly surprise you with fabulous and alluring photos and much more.
All you have to do is visit the website, share your preferences and just sit back and relax as you are in safe hands. The wedding company would take care of all, from finalizing the venue, invitation cards, decor, gifts to caterers, bridal jewelry, bridal couture, mehndi artist, bands, pre-wedding and wedding photoshoots and much more.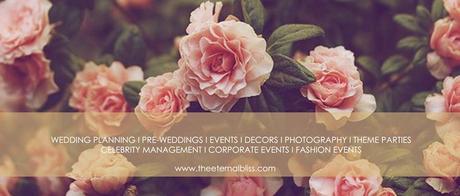 They make your pre-wedding preparations easy and make your wedding look divine. Don't wait anymore, join with Eternal Bliss and make your wedding day sparkle bright with your love and emotions.