Meet our Pilot of the Month Orion, a Twin Otter pilot with Chicagoland Skydiving Center. A drop zone that has been in business since 1968 and is one of the largest in the Midwest United States.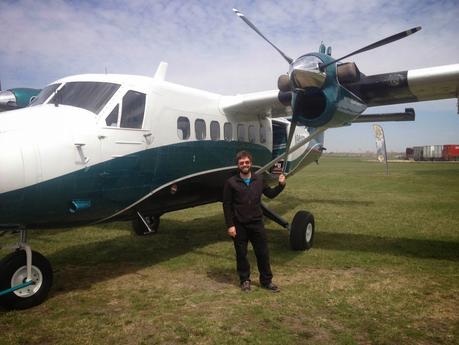 Name: Orion
Age: 27
From: Vermont
Total Time: 1,250
Company: Chicagoland Skydiving Center
Location:  Rochelle, IL
Years flying Skydivers: 2 years
What do you like most about flying Skydivers?
I enjoy the skydiving community, being around people that love what they are doing allows you to appreciate your role as a pilot.  I get to fly cool planes filled with cool people.  Plus, skydivers are always happy... who wouldn't want to hang out with happy people?
What are your career goals? 
Never to have a 9-5er... But seriously... to enjoy my career, I would say is my primary goal. That and try out all that aviation has to offer. I only hope I don't croak before I get to do it all. 
What is your advice for younger pilots?
Do what you love and always be ready to learn, the rest will come.  Also, part of being a pilot is to always be looking for that next great opportunity. But most importantly, don't forget where you are now and where you came from.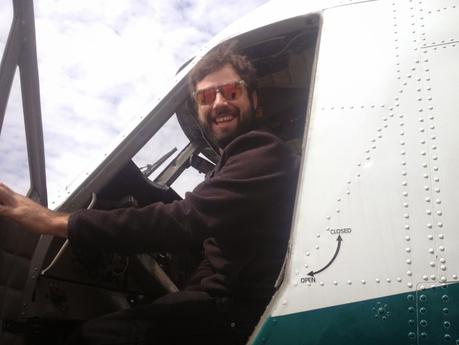 An added note from Orion: "Growing up on the side of a mountain in Vermont, listening to the gliders catching the updrafts as they whistled by sparked my love for aviation.  From then on I knew exactly what I wanted to do in my life, I was going to FLY!  
My love for aviation brought me into skydiving as a jump pilot, flying a Cessna 182.  Working and spending nearly all my time at the drop zone it became apparent that I should take the opportunity and learn to skydive.  After completing my AFF training and receiving my A license, I began to understand why everyone around me was so hooked.  Skydiving is one of those things that once you realize there is nothing to be afraid of, the possibilities are endless.  I can say for certain that I am addicted.  
I enjoy the drop zone atmosphere and being around people who love what they are doing so much that it is hardly a job to them, myself included.  I look forward to being the guy at the front of the plane taking you to altitude, and feel free to talk to me or give me a high five!!  See you in the sky!" Feel free to visit the Chicagoland Skydiving Center site skydivecsc.com