On May 27th, I'll be teaching two classes at Paper Crafter's Muse in Matthews, North Carolina. I would so love for you to join me for one or both of them! Both classes are such fun as we play with gel printing using Gel Press® plates.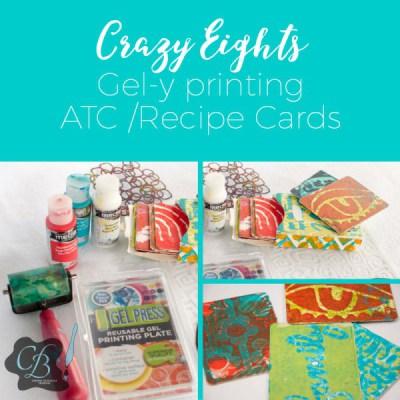 In Crazy Eights, we will put together a card, a box, a Gel-y technique...we are talking about your very own custom recipe box. Join me as we die cut Eileen Hull's Sizzix Recipe Box with coordinating Recipe Cards and then gelli print some fun designs using Gel Press® gel printing plates. You will be playing with different gelatin printing techniques and leave with great sample cards or a fun set of cards for all your family and favorite recipes.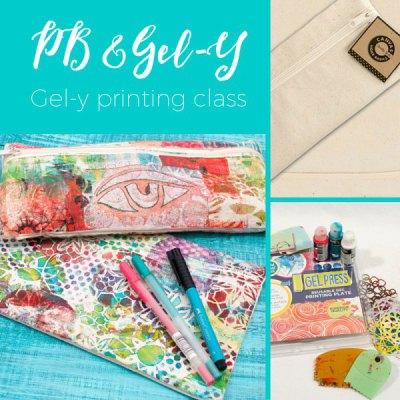 In the PB & Gel-y class, we are going to have fun printing with Gel Press® gel printing plates, The Crafter's Workshop Stencils, DecoArts paints, inks, and more creating your own Pencil or Brush Bag. Using a newly released zippered bag by Canvas Corp, I'll will guide you through the steps to create this personalized bag you can then use for your pens, brushes, markers, or make-up.
It's so easy and so much fun to get creative with gel printing. You'll leave with some lovely pieces of art for yourself or to share with family or friends. Who's going to join me at Paper Crafter's Muse? Visit their website here to register for classes.