I am counting the days until Oct. 24th, when I will be attending the kickoff to Design Camp in the very cool Austin, TX.
What is Design Camp
you may ask?
 Design Camp is a two-day seminar hosted by Celebrity Interior Designers Lori Dennis and Kelli Ellis, with special guests segments led by local and national industry experts in niche fields. The course is tailored for design professionals and design aficionados. Each day runs from 9AM-6PM and is broken down into 8 segments per day.
Drinks, Snacks, Lunch, and Cocktail parties included. By the end of Camp, attendees will have the confidence and ability to run successful modern-day design careers, execute magazine ready interior projects, take careers to an entirely new level, network and collaborate with local suppliers and colleagues.
 Design Camp is your destination for practical, applicable, real-life design insight you don't get from traditional institutions. In two fun-filled days you will discover more at Design Camp, while saving time and money.
 I AM SO EXCITED!
Check out the agenda...
KICK OFF COCKTAIL PARTY
Wednesday
6pm – 8pmMeet and Greet Cocktail Mixer
---
Day One: Design Today
Thursday
8:00 – 8:45Registration
9:00 – 9:45Interior Design: Past and Present
10:00 – 10:45Inspiration Boards
11:00 – 11:45Upholstery
12:00 – 12:45Finishes and Trends
1:00 – 2:00Complimentary Lunch
2:00 – 2:45Kitchen Design
3:00 – 3:45Bath Design
4:00 – 4:45Green Interior Design
5:00 – 5:45Staging – Stage your Career ---> very excited for this segment
6:00 – 8:00Networking Cocktail Party --> and this ;)
---
Day Two: Design Business
Friday
8:00 – 8:45Contracts – Successful Strategies for negotiations with contractors, vendors and clients.
9:00 – 9:45Blueprint for Success: What your Contractor needs you to know!
10:00 – 10:45Design Blogging – What you need to know!
11:00 – 11:45Getting a Project and a Book Published (and Sold!) --> another one I'm looking forward to...
12:00 – 1:00Complimentary Lunch
1:00 – 1:45Marketing and Branding
2:00 – 2:45Social Media --> Iooking forward to learning some new tips on this one!
3:00 – 3:45How to become a Design Star, Spokesperson and Television Personality
4:00 – 4:45Awards and Closing


I see Design Camp as the second chance to get the interior design education I never got - and in 2 days! October 24th is fast approaching, and I would really like to meet you there! Visit the Design Camp site to learn more and register!
 Austin also has some great shops should you be in need of a little retail therapy. I am particularly looking forward to visiting
Howl
.  Howl is an amazing antique store with a mix of items from all over the world, curiosities, and glam.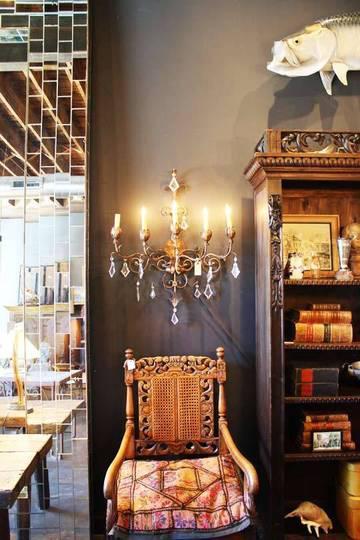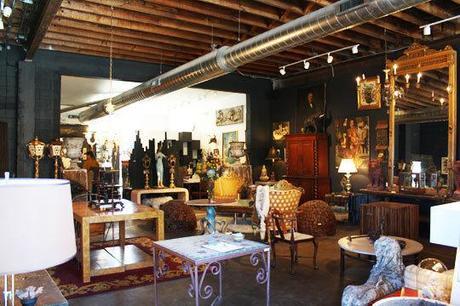 Here are some photos from a cool, eclectic Austin bungalow: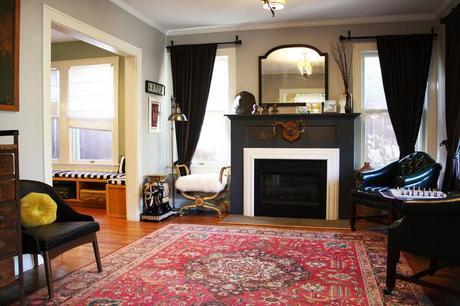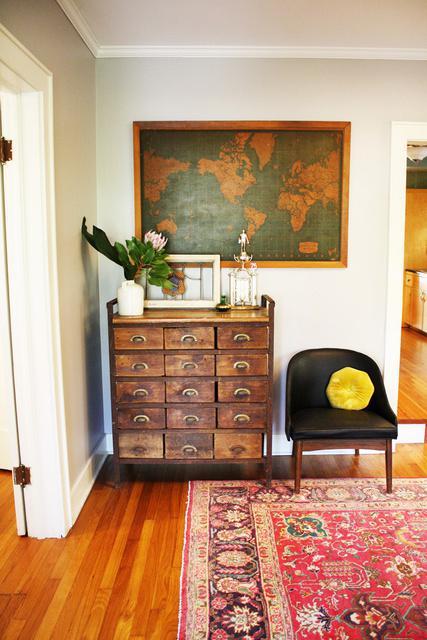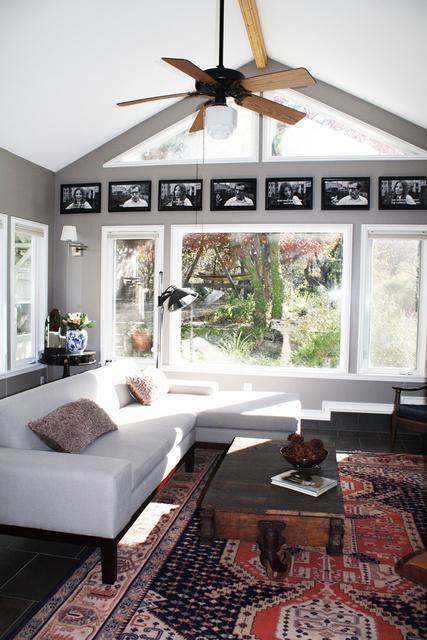 the gray walls make this sunroom soo serene!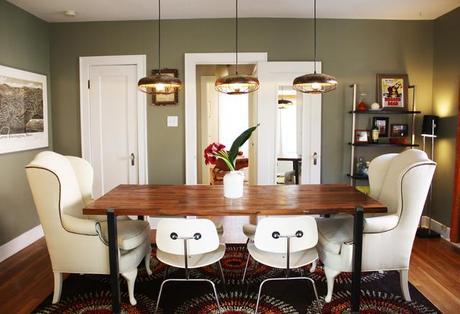 Love the big armchairs on each end of the table...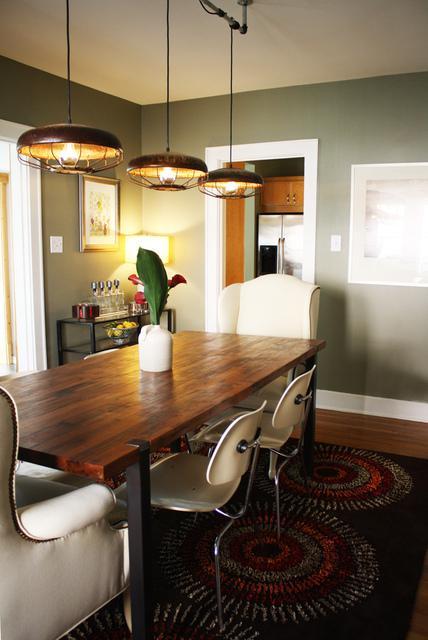 the lights are fab too...
images via Apartment Therapy