STUFF YOU MAY LIKE
Here comes another great but cheap wearable gadget everyone will love to have. The I5 Plus Smart Bluetooth 4.0 Watch is a beautiful accessory with pedometer and many other features.
The bracelet comes with build-in integrated Bluetooth 4.0, 3D Sensor, with APP and PC cloud service.
But the best thing about this wearable gadget is that it's now available on sales for $17.99 on Gearbest (please note that this is a 3-day promo price from 28th – 30th September) .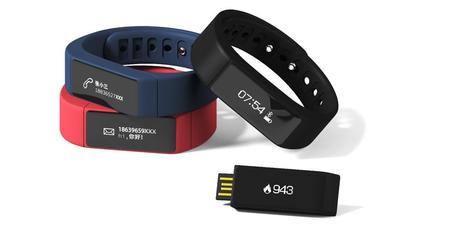 What's in I5 Plus Smart Bluetooth Watch
I5 Plus Smart Bluetooth Watch helps people improve their healthy, track steps and calories, manage calendar plan, save time to check smartphone frequently and remind smartly.
This smart gadget can be easy operated and it offers extraordinary experience. You just need to turn over your wrist or touch the screen to switch the interface. It offers personalised display function.
Its 0.91 inch OLED touch screen can show 32 characters in large font. With I5 Plus on your wrist, you can know who is calling and who sent message to you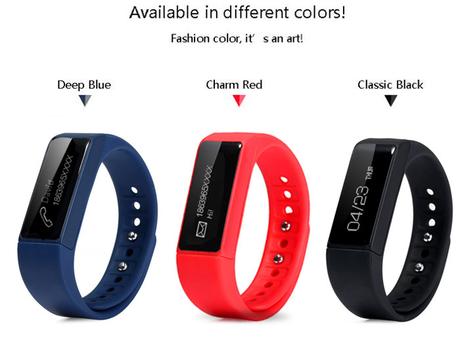 Instant notification
With I5 Plus, you will instantly get notification of incoming calls and text messages. I5 Plus will vibrate to notify you of calls, SMS and other reminders. It will show the caller ID when your phone receives a call and likewise shows contacts and the content of SMS of your smartphone. It can also show content of Facebook, Twitter etc.
Data Synchronism
The bracelet will sync data automatically after connected with phone by APP (Zeroner), the bracelet time will be calibrated as same as the time of phone. Data Synchronism includes steps, calorie and distance.
You can check if the data synchronism is completed successfully on the APP. It will take 1 – 2 minutes to sync data for the first time. Data synchronism can be done manually by clicking the refresh button on APP too.
Sports tracking
It can be used as a tool to avoid insufficient or excessive exercise by measuring calories consumption based on collected data, such as number of steps, distance, speed, time etc. to control exercise.
Sleep monitor
Start sleep mode: The bracelet will distinguish if the wearer is sleep or awake everyday time 20:00 to 09:00, if the wearer sleep, then the bracelet will start sleep monitor mode automatically.
Exit sleep mode: When the wearer awake and move around 1 minute, the bracelet will exit sleep monitor mode automatically and back to time display.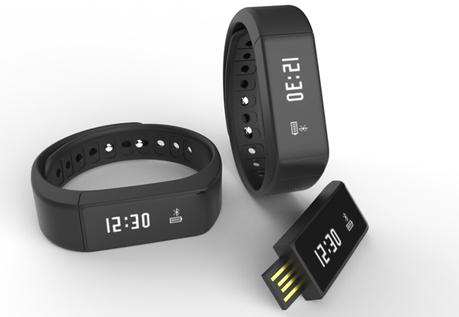 Call and message reminding
When a call or message is coming, you can check it without taking your mobile phone out. However, the language showing function (include incoming call shows, message checking) only supports English and Chinese, other languages are not supported.
Sedentary alerts
Many office workers often sit for eight hours, causing physical overload. The watch especially added sedentary alerts function. When you sit down and start to work, turn on this feature, select a specific working time.
Until the time comes, the watch will automatically send reminders to prompt the owner of that the status will be a break up.
Compatibility
The smart wristband only supports the following mobile devices:
iOS system: Must be iOS 7.0 or later, Bluetooth 4.0; Such as: iPhone 4S / 5 / 6, iPod touch 5, etc.;
Android system: Must be Android 4.3 or later, Bluetooth 4.0; Such as: Samsung S4, Note 3,etc..
Bracelet operating instructions
You can use the bracelet by Gesture Control or Touching the Screen. It is convenient to check the time by wrist gesture.
Buy I5 Plus Smart Bluetooth Watch From GearBest
0 votes