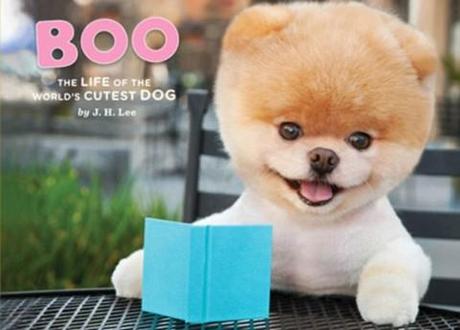 Boo, the world cutest dog?
As a general rule,
The Periscope Post
newsroom tends not to fawn hopelessly over cute animals. That was until we clapped eyes on Boo, the, well, impossibly cute Pomeranian who has taken America by storm.
In fact, five-year-old Boo is so damn cute he has amassed a whopping 1.8 million fans on Facebook and, wait for it, has landed a book deal. "And Boo is also a hit with the ladies," noted The Daily Mail, who ran a Boo profile story prominently on their website's homepage. "He attracted the attention of Hollywood stars including Khloe Kardashian, who posted a picture of the dog on her blog last year and singer Ke$ha, who Tweeted that Boo was 'her new boyfriend.'"
Boo's owner, who has concealed her identity and location in the US and uses the pseudonym J.H Lee told Time: "My friends loved looking at pictures of him. We started the first Facebook page as a joke." The owner revealed that Boo's unique look is down to an happy accident – his long hair was so knotted, it had to be shaved off.
Of late, Boo has been busy promoting his new book, a collection of photographs entitled "Boo, the Life of the World's Cutest Dog." According to the promotional blurb, the book features photographs of Boo "doing all his favorite things, lounging around, playing with friends, exploring the whole wide world, and making those famous puppy-dog eyes." "And judging by his success so far, it's sure to be a bestseller," enthused The Daily Mail.
Here's a video of Boo doing pretty nothing at all. Predictably, it has gone viral:

More viral video »