Cambridge's Tibet's Jinten's owner, Tsering Topgyal, taught me this wonderful sequence of singing bowl therapies that allow you to deeply feel your body. There are two parts.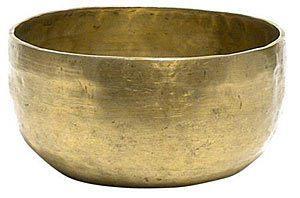 For this sequence, I use my 8 inch Tibetan singing bowl with a soft mallet and a wooden mallet. There are many who offer much more elaborate practices and more specific instructions on which bowl to use, but I find that keeping it simple and using what you have is better than nothing.  My preference is to lower frequency bowls.  A tingsha might be too jarring to the ears.  But to each his own.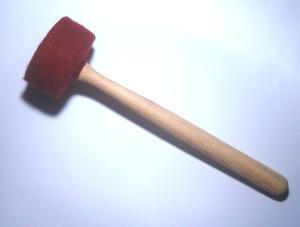 First, have the person you are offering this to sit in a comfortable position facing you.  Explain in advance what you will be doing.  Surprising them will have the opposite effect.
Have them close their eyes. Hold the singing bowl by the tips of your fingers in a way that is comfortable.  You'll be holding it for a few minutes.
Place the singing bowl about 5-8 inches away from the targeted area. Gently strike the bowl with the mallet and hold or move the bowl as directed below until the reverberation is over.
Crown of head – hold the bowl above the head and gently strike with the mallet
Brow and both ears – strike the bowl with the bowl 6-8 inched in front of the brow.  While the bowl is ringing, slowly move the bowl to the person's left ear, back to the front, to the  right ear, and finally return to the brow. Time it such that the bowl finishes vibrating on the last pass to the brow.
Throat – strike the bowl 6-8 inches from the throat
Heart -
Solar plexus
Center of Gravity – just below the navel
Center of the hips  – Be clear that you will be doing this and be sensitive to the persons discomfort with your being near the genitals.  I tend to place the bowl further awaay.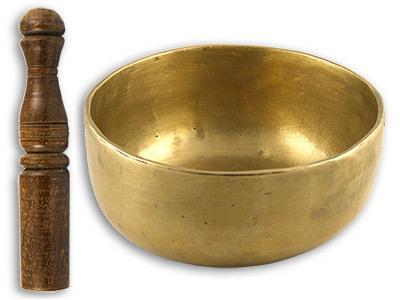 Next have the person sit in a sitting massage chair or a similar arrangement resting comfortably. Ideally they will be sitting, leaning forward gently supported.  In this series you will be placing the bottom of the bowl directly on the spine, pressing it gently from the inside.  Instead of using the mallet to strike the bowl, you will use the wooden one to create the singing sound. Go to this link to learn how to play a singing bowl. Do this at each of the following points.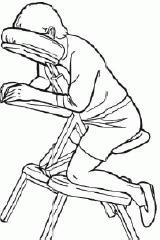 Base of skull (behind throat)
Behind the heart
Behind the solar plexus
Behind the center of gravity
On the tail bone
If you have a singing bowl, give it a try.  Once I do it  for someone, they always want more.
The post Meditation Techniques – Singing Bowl Therapy appeared on Andrew Furst.