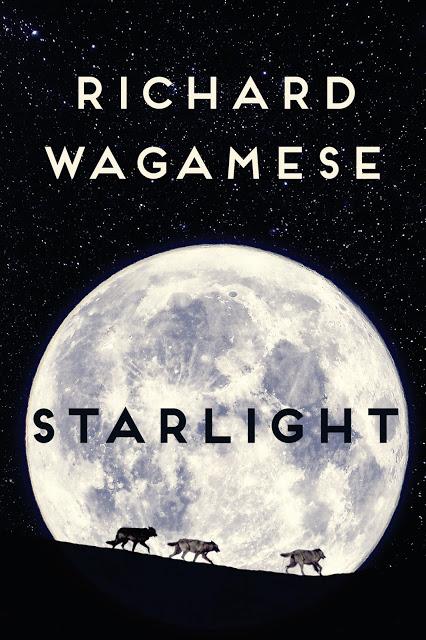 Starlight is the final novel from Richard Wagamese, the bestselling and beloved author of Indian Horse and Medicine Walk. (CNW Group/Penguin Random House Canada Limited)
McClelland & Stewart is honoured to announce the forthcoming publication of a final novel by the late 
Richard Wagamese
, the beloved, bestselling author of 
Indian Horse
 and 
Medicine Walk
. 
This posthumously published novel, entitled 

Starlight

, will be released on 

August 14, 2018

, in hardcover and as an ebook and audiobook. The deal was arranged by 

John Pearce

 of Westwood Creative Artists in association with 

Chris Casuccio

, on behalf of 

Richard Wagamese's

 Estate.
Set in the B.C. Interior in 1980, Starlight tells the story of an abused woman on the run with her young child—and what happens once they find refuge on a farm owned by an Indigenous man with wounds of his own. Frank Starlight has long settled into a quiet life working his remote farm, but his contemplative existence comes to an abrupt end with the arrival of Emmy, who has committed a desperate act so she and her child can escape a harrowing life of violence. Starlight takes in Emmy and her daughter to help them get back on their feet, and this accidental family eventually grows into a real one. But Emmy's abusive ex isn't content to just let her go. He wants revenge and is determined to hunt her down.
Sadly, Starlight was unfinished at the time of Wagamese's death, yet it is a rapturous and profoundly moving story of love, compassion, mercy, and the consolations to be found in the natural world. There are clear indications of Wagamese's intentions for the remainder of the book, based on the recollections of trusted intimates with whom he periodically shared his ideas about his novel-in-progress. 
The Note on the Text that appears at the end of the book summarizes these ideas and includes a scene that Wagamese intended to adapt for the final scene of Starlight. 
The book will also include a previously unpublished essay by Wagamese, entitled "Finding Father." The themes and images in this deeply personal essay resonate beautifully with those in the novel, allowing for the larger narrative circle to be closed by 

Richard Wagamese

 himself.
McClelland & Stewart Senior Editor 

Anita Chong

 said: "When Richard Wagamese died in 

March 2017

, we lost one of our great writers. While it is tragic that Richard did not have the chance to complete what was clearly his masterpiece, what he accomplished in the pages of 

Starlight 

is deserving of celebration. And we can't imagine a more fitting tribute to 

Richard Wagamese

, a man who believed in the healing power of story, than to share his majestic last novel with readers."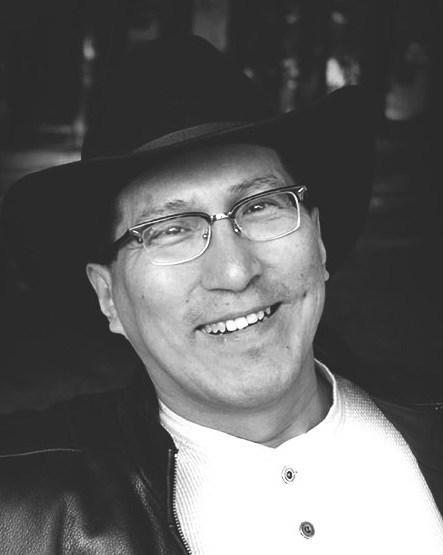 Celebrated Canadian novelist, Richard Wagamese (CNW Group/Penguin Random House Canada Limited)

Richard Wagamese

 was one of 

Canada's

 foremost writers. 

His celebrated, bestselling novels included 

Keeper'n Me

; 

Indian Horse

, which was a Canada Reads finalist, winner of the inaugural Burt Award for First Nations, Métis and Inuit Literature, and made into a feature film; and 

Medicine Walk

. 

He was also the author of acclaimed memoirs, including 

For Joshua

; 

One Native Life

; and 

One Story

, 

One Song

, which won the 

George Ryga

 Award for Social Awareness in Literature; as well as a collection of personal reflections, 

Embers

, which received the Bill Duthie Booksellers' Choice Award. 

He won numerous awards and recognition for his writing, including the National Aboriginal Achievement Award for Media and Communications, the Molson Prize for the Arts, the Canada Reads People's Choice Award, and the Writers' Trust of 

Canada's

Matt Cohen

 Award. 

Wagamese died on 

March 10, 2017

, in 

Kamloops, B.C.

SOURCE: Penguin Random House Canada Limited