What is the course all about?
The surge in demand in recent times for hospital treatments in India from people from all over the world and locally, no doubt calls for attention in the management of hospitals in India. Health care is a priority industry in any economy that cannot be overlooked in anyway. That gives reason for higher institutions beaming a search light on the industry by offering a Master's in business administration courses to make institutions well equipped to meet the increasing demand for quality and efficient services.
An MBA in hospital administration is a postgraduate study that deals in the structural organization and everyday efficient running of the hospital. It sees to the proper staffing, planning and budgeting and evaluation of the entire hospital facilities. A Bachelor of Arts and relevant qualifications will see you through having an admission in any Top MBA colleges in Bangalore and cities in India.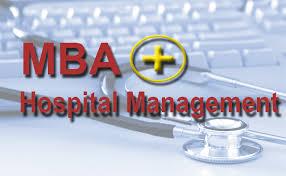 Course is ideal for which kind of students
Administration is a whole lot because it not only deals with facilities but includes managing of humans, and so calls for someone who has that potential of human and resource management. This course is for someone who has great accountability skills and who can organize things to take shape. If you will be studying MBA in hospital administration, you are going to be sure you will be able to do things like having an eye in almost every departments of the hospital. In addition, you should have in mind that you are going to be in the hospital environment and not in a distance afar off. You want to be sure you can withstand the atmosphere of the hospital scene. If you have these all set, then, you are made to enjoy a great career in hospital administration as an MBA graduate. 
Career opportunity after course
There are a whole lot of opportunities ahead of you in India when you graduate from topMBA colleges in Bangalore and Best colleges in India as a MBA holder in hospital management in India. You can explore the various avenues in departments and in specialties such as medical and health service management where you are involved in all planning and coordination of the services offered by the hospital. As a blood bank administrator, you see to the daily inventory and activities of blood bank running. As a human relations manager, you are responsible for hiring the best hands for various departments of the hospital as a medical director, you oversee the entire hospital running and as healthcare finance manager, you take care of budgeting, financial expenditure and reporting activities. 
 Salary scale in India for fresher and experienced
The salary scale of an MBA in hospital administration depends on a whole lot of factors. It could be from your institution of study and much more on your previous experience if you have already worked for some time before your MBA. For a fresher in MBA with 1-4 years' experience, the salary scale can be in the range of Rs. 282,000 per annum. For the more experienced worker, this varies according to experience level and your bargaining power. For 10 years upwards, you can expect at least Rs. 482,000 annually.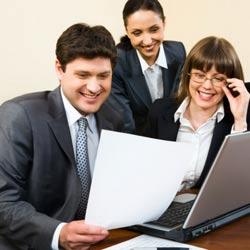 Top 10 Companies hiring after the course


Some top hiring companies at the moment for hospital administrators are:1.

  

Institute of liver and biliary sciences 2.

  

Max healthcare institute Ltd 3.

  

DR. D.Y. PATIL hospital and research center 4.

  

Fortis healthcare Ltd5.

  

Cuttack Hospital Pvt Ltd6.

  

Kamineni hospitals Pvt Ltd7.

  

Jindal nature care institute Bengaluru.8.

  

Aditya Birla Group9.

  

Technip10.

  

Medtronic All these companies are top employers for MBA holders. They all have positions for various specialized areas as human relations, administrator and as manager.If you want to know more about higher study in India, Click here