What is the course is all about?
A Masters in Business administration is a top course of study in India. This is no other reason than the fact of India's economy growing at an exponential rate. There is a huge wave of industrialization going on in India and this would continually be for the years ahead as India gradually climbs to be one of the top three economies of the world in the nearest future.
An MBA in General management covers a whole lot of aspects of administration. A study in MBA general will see you through various aspects such as strategy, leadership, marketing, finance, and operations. In it, you are equipped to deliver on issues relating to strategy principles, organizational behaviors, corporate finance, financial accounting and evaluation. Indian colleges, the MBA status of qualification takes an individual through the top management levels in an organization such as the financial executive and other management executive positions.
An MBA study in India spans two years for the program. With a good first degree in any field at all will grant you the opportunity of qualifying as an MBA holder. MBAcolleges in Bangalore and other parts of India offer this course for aspiring students to begin a new level in their career.



 Course is ideal for which kind of students
Are you bold and loves to direct affairs in a company? Are you a team player? Both of these are two top qualities you must have if you will be fit for the career in MBA general management. Have in mind that as an MBA holder, you are to be placed in the topmost echelon of administration and so the need for those qualities. You must also be a strategist and be trustworthy since a lot of the company's resources will be within your reach. You must be the person who is well abreast of every basic financial and administrative issue and be equipped to use such for the company's growth. If you are ready and fit for this, then, get your admission processed by applying for Top MBA collegesin Bangalore.
Career opportunity after course
A Career choice for MBA general is without bounds. You not only have opportunities with financial institutions but with every other sector of the economy where of course, an administrator would be required. These can be in construction, Oil and Gas, engineering and agriculture. You can work in various managerial and executive levels such as in an advertisement, sales and marketing, production and accounting units. You can be the marketing executive, the administrative head of the department, the financial executive and manager of departments.
Salary scale in India for fresher and experienced
The salary scale for an MBA in general management is commensurate with the position occupied and as well the years of experience of the individual. For the fresher of just within a year in the industry, the median salary range stands at Rs. 302, 326 per annum. On the other hand, with more experience of between 5-9 years, the median salary per annum is about Rs. 719,315 per annum. With other experience levels, you stand to earn more with position attained in the company and the status of the particular company too playing a part.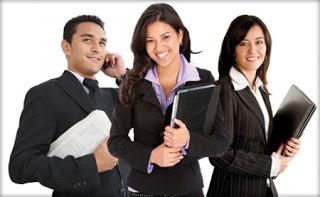 Top 10 Companies hiring after the course
There are a whole lot of places to work as an MBA holder. Virtually all sectors will one time or the other place adverts for vacancies. Some of them in the top 10 are:
1.   Aditya Birla Group2.   HCL technologies3.   JPMorgan Chase4.   New Gen Software5.   IEEE corporate6.   National Textile Corporation Ltd7.   Amazon seller Services Pvt Ltd8.   Cisco Systems, Inc.9.   Global Eagle Entertainment10.   India Infrastructure Finance Company Ltd
If you want to know more about higher study in India, Click here