What is the course all about?
An entrepreneur is a person who organizes and runs an enterprise through risk taking with the aim of profiting and establishing an innovation in industrial development. An entrepreneur is a nation builder who develops various innovations poised towards creating a new market in the economy. An entrepreneur explores all available resources of natural, human and material to create a thriving economical niche.
Having an MBA in entrepreneurship takes you from your graduate level to more advancement in approaching the business atmosphere. An MBA gives a better refined personality in business management and organizational structure. Top MBA colleges in Bangalore and other cities in other regions of India give a comprehensive syllabus to produce the best of graduates in the MBA category.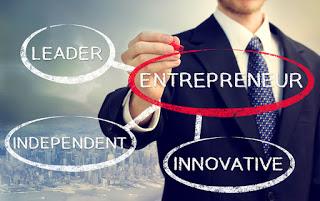 Course is ideal for which kind of students
If you are passionate and love to pursue your dreams tenaciously, then you've got the guts to go for a career in entrepreneurship. It takes believing in you to be an entrepreneur. You must also have strong determination and be very dynamic to forces of change alongside other things to make things happen in the field of entrepreneurial development. If this is you, then you have a career in entrepreneurship. For a course in entrepreneurship in top MBA colleges in Bangalore, you will need to have for yourself a bachelor in any field at all. A social science or business field will however be an advantage to better leveraging on your past knowledge.
Career opportunity after course
When it comes to career in entrepreneurship, independence and self-employment is the first thing to consider. You have the time in your hands and with available resources in place; you get all it takes to create the dream you have in mind. Well, if for a career in any available industry in the economy, there are a wide range of opportunities for you to explore. You can go into any field such as agriculture, oil and gas, banking, information and technology, tourism and fashion to mention a few. An MBA in entrepreneurship has no bound to where you can practice your expertise. You can be placed as a corporate manager, department manager and as business consultant. Remember that as an MBA holder you are trained to manage every resource in the production chain of an organization. In so doing, you are called to hold the topmost positions in the administrative echelon.
 Salary scale in India for fresher and experienced
The pay package for an MBA in entrepreneurship is comparable with position sought for your qualification and years of experience. Best colleges in India, as a new entrant or fresher from the college, the salary is about Rs. 366 251 per annum. For the experienced worker, you stand to earn Rs.1, 400,000 if you have gathered an experience of 5 years and above in similar positions before.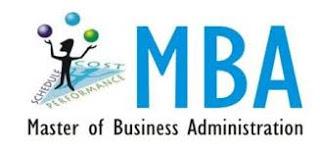 Top 10 Companies hiring after the course




Entrepreneurship is an explorative field with ample opportunities to conquer in the field. Many companies have their doors open for vibrant MBA holders in the field to fill available positions.

Here are the top 10 companies to choose from:1.

  

IBM India Pvt Ltd2.

  

Mckinsey & company3.

  

Empire Industries Ltd4.

  

Wrig Nano system5.

  

GE corporate6.

  

Stellar organization7.

  

Media Agility8.

  

Microsoft9.

  

Amazon internet services Pvt Ltd10.

  

Magnes management consultantThe great addition to entrepreneurship is self-employment. You are equipped with viable skill set to make out a thriving business of your own with support from government grants or low interest loans which government makes available for aspiring entrepreneurs.
If you want to know more about higher study in India, Click here