Hey People
how is it going. As I am sitting here to write a blog post which is been pending since so long, I keep thinking about all the stuff I could do in the free time and during the weekend. Most of the days, I sit and  browse the blogs or some window shopping in most of the famous online shopping websites(windows and window shopping lol) I don't know what I am trying to say. Call me crazy but what to do, it is still Thursday. It will take one more day to get the life back to my soul. Let me stop my ramblings and directly hit the post.
I don't really remember when Maybelline launched and discontinued this range of lipsticks.
This range is called the Watershine LipColor.
This was gifted by Shylu of Sweet N Shy Blog few months back. She was in Pondi when she sent me and due to the super hot summer, the lipstick melted in transit and I kept it that way without making it a mess.
MAYBELLINE Watershine Lipstick in Rhum Cake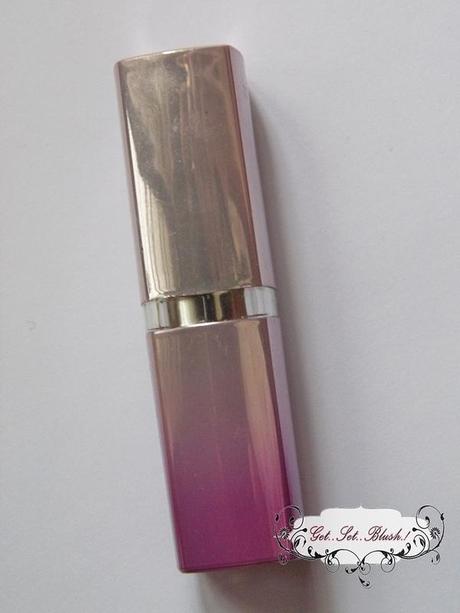 What the website says about the lipstick:
Watershine effect for a sexy, glistening finish, and dazzling diamonds for extra brilliance. Juicy, glossy colour and high shine lipstick without stickiness. Lips feel refreshed and moisturised with a super shine. Hypoallergenic and Vitamin E enriched. (I couldn't find the info on their company website so, I had to get it on some online shopping portal.)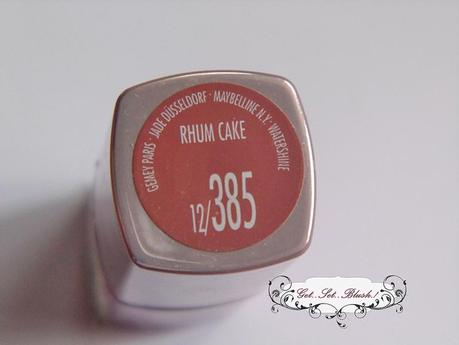 Price:
It was priced between 220 INR and 275 INR
The Name and Package:
I can say it is not even launched in India. I remember the packaging of these lipsticks was a bit different then. This was bought in France, so the package,name everything is a little different from what they launched in India.
The lipstick comes in a silvery Ombre effect pink bullet with a silver rim. The name of the lipstick is written at the bottom and on the bullet cover.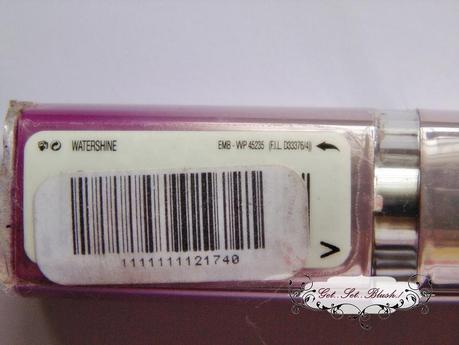 The Shade:
Rhum Cake is a soft magenta shade with rosy plum texture. This lipstick melted away during the transit. I just use it with a lip brush. It is gives a gorgeous rosy pink on swatching. On my pigmented lips it gives a glossy pink look.
The lipstick colour and the swatch is not in sync. I don't understand why.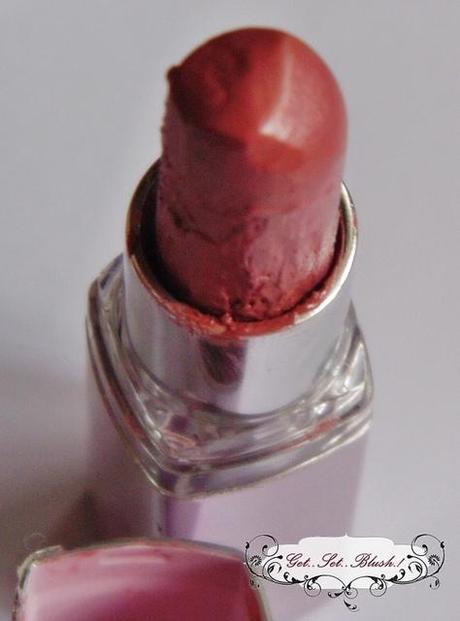 My Experience with the product:
When shy sent me the package, I was super excited coz I didn't know what she is going to send me(though I told her that I would send her a pure pearl necklace). She sent me this along with a trio lipstick(I will review it super soon). To my disappointment, the lipstick melted badly. I didn't want to waste it by putting it to any other container or doing anything. I am worse at it. So, I chose to keep it that way instead I use a lip brush to apply.
The lipstick is creamy(read super creamy). It is not even half pigmented as it looks in the bullet. Though the colour imparts in a double swipe. It feels heavy on lips. The single coat is just good for the daily application.
The colour is just so beautiful to the eye. The smell is like a sweet bubblegum which I liked. The problem is the staying power. You drink something or you eat something(let it be a full meal or snacks) it just goes off. I mean, it doesn't stay on lips at all. It is more like a gloss which I mean the stickiness.
Now I understand why it is been discontinued. It is not well appreciated by the women who used it.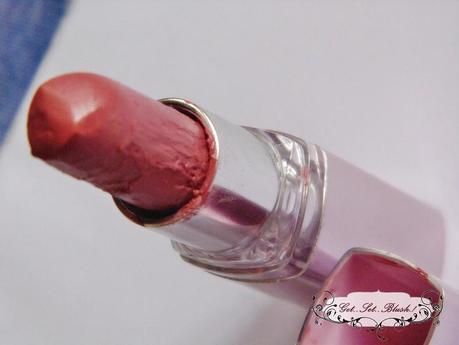 The Swatches: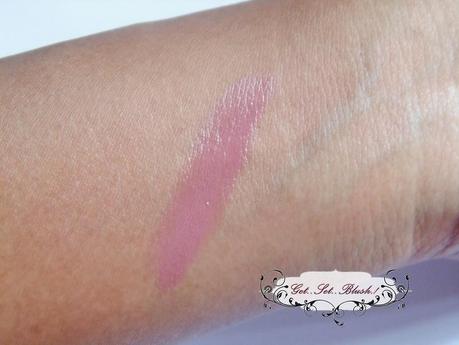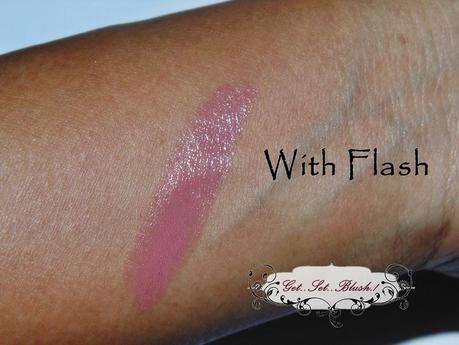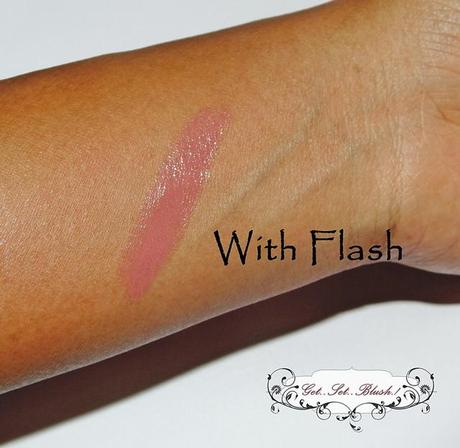 On my lips: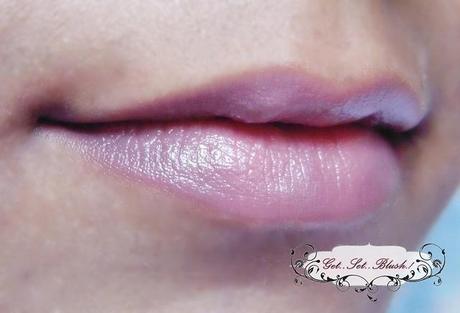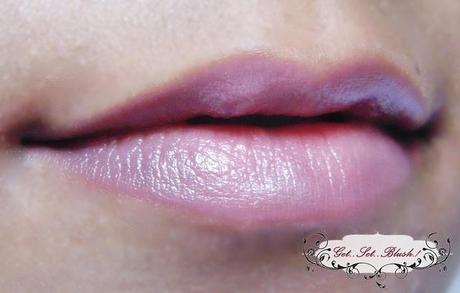 Pros:
1. Cute packaging.
2. Nice colour.
3. Affordable.
4. Moisturises well.
Cons:
1. Poor staying power.
2. Lacks pigmentation.
3. Availability.
4. Melts like crazy.
Final Words:
I don't think this section is needed, even if the lipstick is super good, you can not buy it anyway. Just read and enjoy :D
If you already own one, you will surely understand what I mean. If you don't have it, don't worry it is not needed at all.If you need it so badly, buy their baby lips lipbalm :D
Email This
BlogThis!
Share to Twitter
Share to Facebook