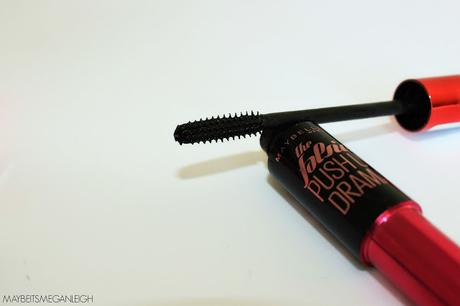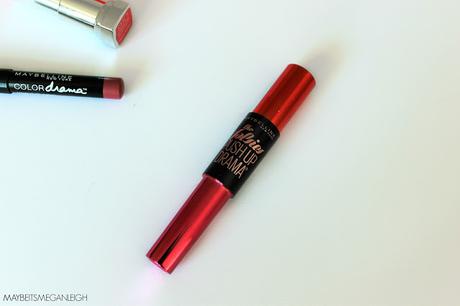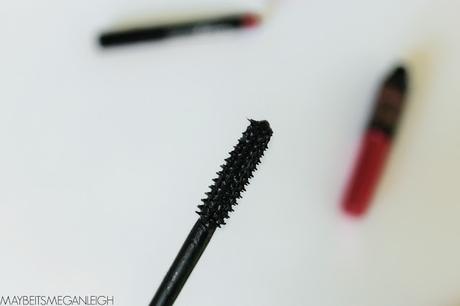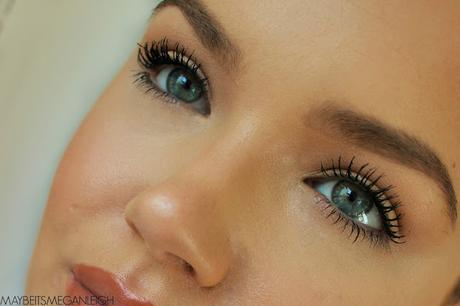 I typically always love Maybelline mascara (bar one), with The Rocket being my all time favorite EVER! So when Maybelline released a brand new mascara The Falsies Push Up Drama I was pretty excited, but I did have my doubts as I didn't really get on with the original Maybelline the Falsies Mascara formula; the bar one <-


The Falsies Push Up Drama has a rubber wand applicator which I always prefer; it's a straight plastic wand that has evenly spaced out rubber bristles which get slightly smaller towards the tip of the wand. Maybelline say the brush has a push up cup design that scoops lashes up at the root and pulls them forward for volume and length.


One coat gives my lashes instant length and two gives the added volume. Adding a third thin layer made my lashes verge on looking clumpy; so two coats is my suggestion. The length this mascara gives my lashes is so intense that I've had numerous people complementing my lashes and asking if I'm wearing falsies! The formula has a nice soft finish on the lashes so no stiff, flakey lashes with this one. I adore this mascara so much that I can forgive it for sometimes slightly smudging on my bottom lashes, because of this I only use it on the top lashes and opt for something else like The Rocket or Loreal Million Lashes Mascara on the bottom. This may put some people off, but I'm happy to work around this issue as I LOVE the results it gives my top lashes.



The Falsies Push Up Drama has worked its way up to the top of my favorite mascara list! If like me you love an intense long dark lash then I can not recommend this mascara enough.



£7.99 available at Boots.com, Superdrug.com & Feelunique.com
Follow