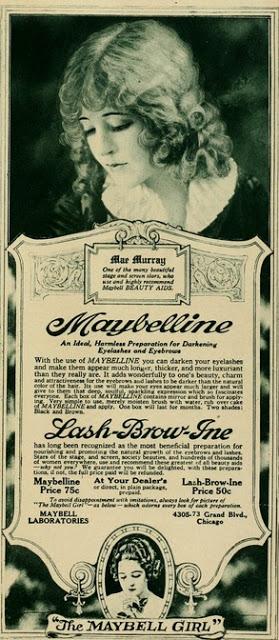 May Murray
 appeared in this Maybelline ad while
 starring with 
Rudolph Valentino
 in 
The Delicious Little Devil
in 1919.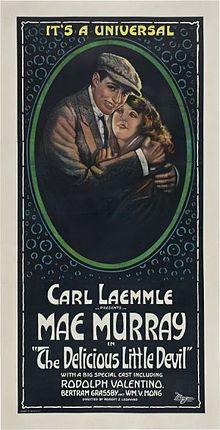 "Once you become a star, you are always a star!"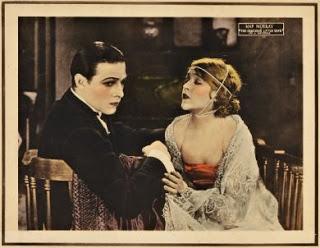 Purchase this 

Comedy

/The Delicious Little Devil (1919) D

VD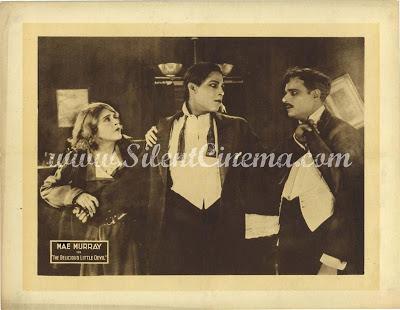 The Delicious Little Devil 
is a silent film drama/comedy produced by Universal Film Manufacturing Company in 1919 stars 
Mae Murray 
and features a "pre-star"
Rudolph Valentino
. 

Purchase the card at Silent 
Cinema
 Inc.
lobby card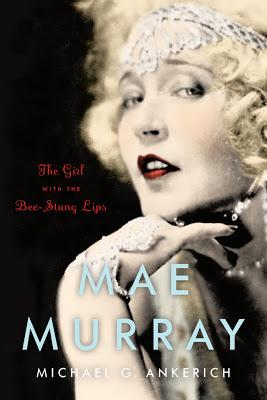 Mae Murray: The Girl with the Bee-Stung Lips (Screen Classics) (Hardcover)
The real-life silent screen queen of the 20s was defined, not only by her screen allure, but also by her fabrications, her fictions, her pretenses, her litigiousness and her decidedly odd behavior.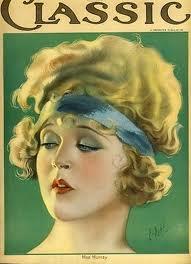 she was once "

The Merry Widow

,

" or a hardworking professional silent screen actress who got lost in her own publicity.
Mae Murray could not let go of the fantasy that Hollywood had and it destroyed any hope of her leading a normal life out of the spotlight.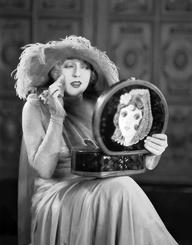 Murray's life could be the model for Norma Desmond in Sunset Boulevard.  S
he was a Ziegfeld Girl, a successful dancer and a successful Silent Film movie queen.
Click on the video and enjoy Maybelline's Movie Legend, Mae Murray.
Why is it that so many of these Silent Film Stars lives in so tragically? Mae Murray's sad ending.
When the Talkies took over many turned to Alcohol and died young like
Mary Eaton