Hello girls :) Today i'm gonna review my all time favorite gel eyeliner. It is maybelline eye studio lasting drama gel eyeliner. Just bought it 6 n half months ago don remember exact month. But loving it since then . It can be used as a multi-purpose . i so wanted it because i wanted a gel liner which gives a matte look , and doesn't smudge . so searched for the gel liners. The color is very intense and water proof too.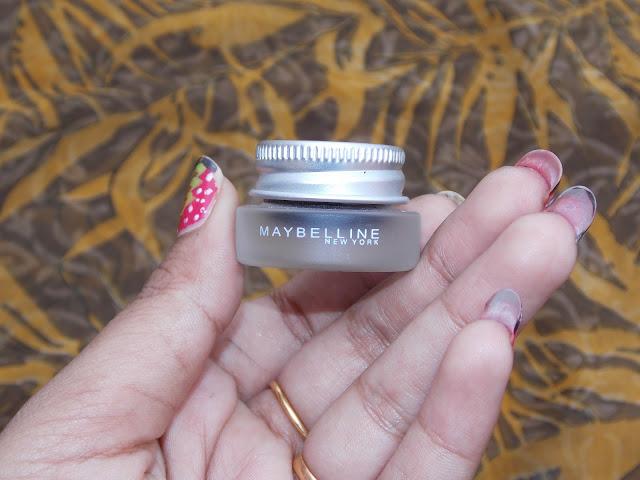 Price
: i got it for 380 Rs/- from violetbag.com
Product claims
: 
The long wearing creamy gel texture provides the desired intense lines with a smooth, even application.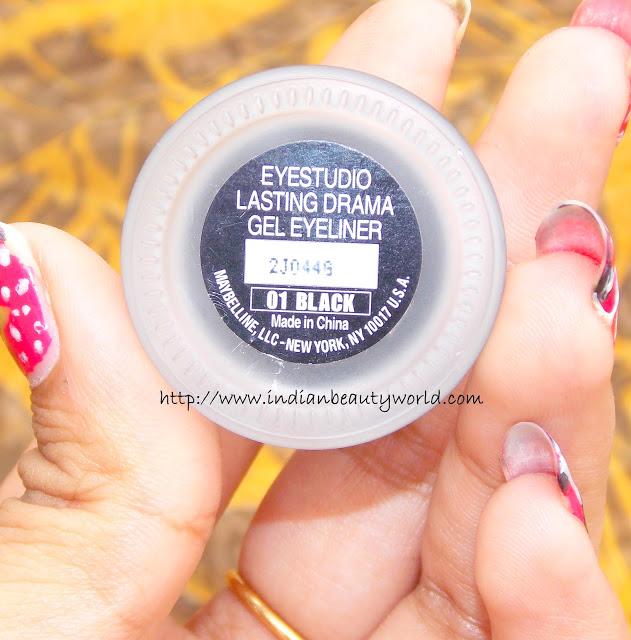 T
he tub contains only a tiny amount . the tub is made of glass.i dropped it a couple of times but it didn't broken :D
What i liked :
Shades : they are available in four different shades ,they are black,brown, plum and gray. 
As they claimed you can create intense lines on your eyes,you can create a winged/cat line as you like it, but you should be familiar of using brush for lining .
This is a smudge proof liner , it do not smudge as it is an oil free and water proof one.
Brush : i really love the brush . the bristles are really smooth and flat so that you can create winged, thin line , you can see it in swatches :)
It gives a matte finish which most of them wants.
The package is really classy and sleek . 
The consistency of this gel liner is very creamy which glides smoothly on your eyes with that perfect tiny brush :)
The very little amount gives you a perfect look and it last really long .
It acts as a multi-purpose because u can use it as a eye shadow as it is creamy in texture and you can use it for tightlining and it really works great . you can also use it for water line .
Take a good amount of it and just apply it on your water line in downwards . really liked it on waterline
But......... :(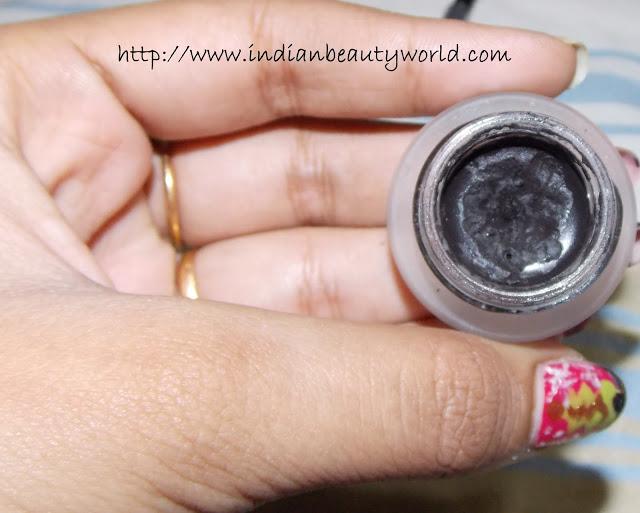 Okay before getting into the cons ..lemme tell you about the brush :)
You have to clean this brush after you use it every time because even though there is a cap ..some of the gel liner will stuck to the brush which makes the bristles stick to each other . When u keep it with out washing , it will not give u the desired line on your eyes. Once i gave it to my friend ,when she is attending a fest . She had done the same thing :p So remember washing the brush is very important.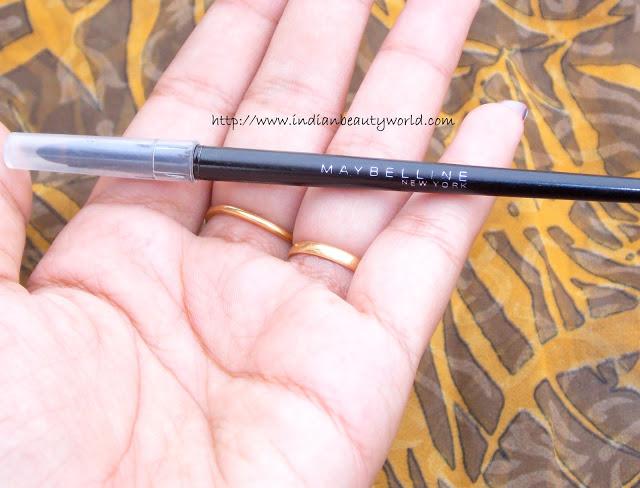 See the brush ..i love it  <3 <3 <3 I've used it to swatch ,So it has turned black on the upper side :)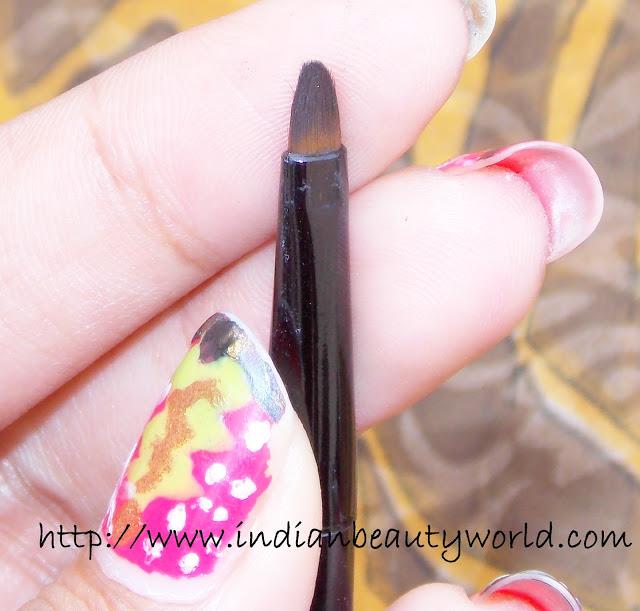 What i don't like
:
I love to put it on my waterline but it irritates my eye . Even though i'll put it coz i like it so much .
The quantity is very less for the price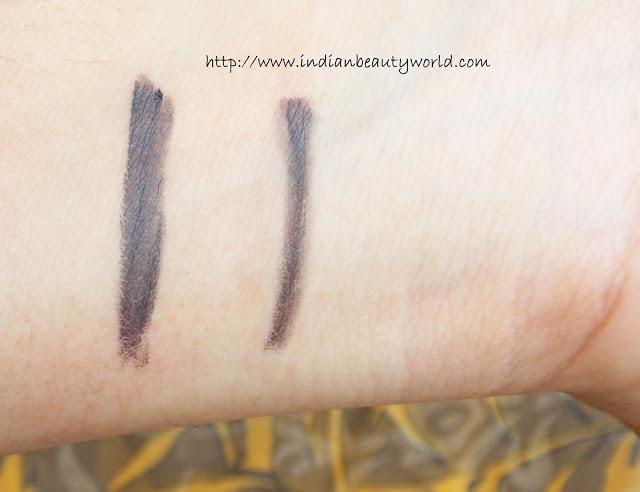 Here is the collage of the pics where i used this liner  :)guess the eyeshadows ;)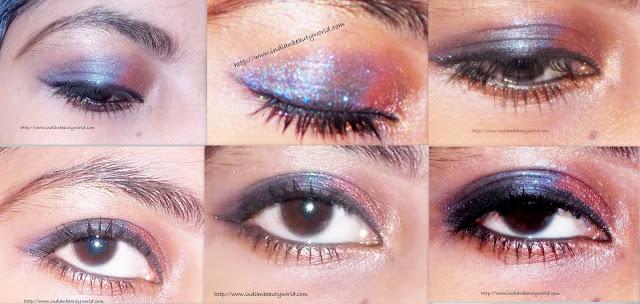 Will I Repurchase
: i highly recommend this liner to those who wants their liner to be matte and natural looking . So i'll surely repurchase this :)
My rating
: 4.5 out of 5
Please do leave comments and suggestions if u like :)
with love
maaya