I'm a big fan of maxi dress. I just can't get my eyes off it whenever I go shopping. I have my reasons why I liked maxi dress so much. First, it is so feminine. A dress will always bring the woman in every girl. It is a modest outfit too which is appropriate for a hijabi wardrobe. Maxi dresses are mostly flaring on the waist downward hiding a woman's silhouette. Most are also made from light material giving you the comfort and freedom to move.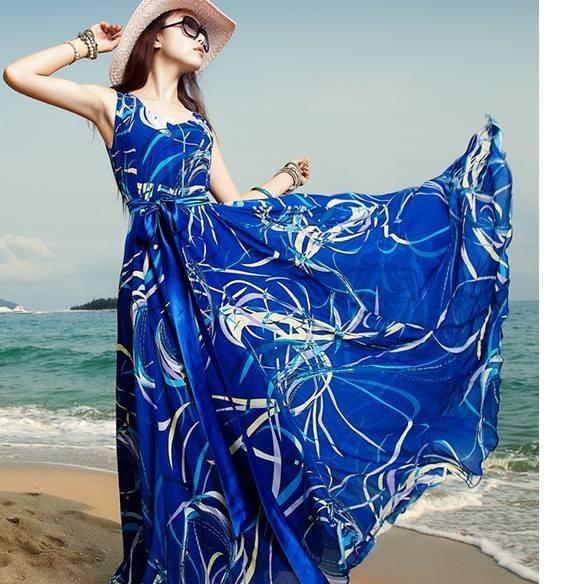 I found this image in Facebook. I just can't remember the source. At first look, I was drawn to the simple yet beautiful design of this maxi dress. I love the color too. It isn't too bold and flashy. Don't you live this?
Most maxi dress are sleeveless. As a hijabi you can't wear it without putting an extra top to layer or cover your arms. Hijabi always needs inner long sleeves, shrugs, jackets, boleros or cardigans. There will always be ways to hijabified an otherwise revealing outfit, you just have to mix, match and reinvent the style you're good to go. Here is a chic hijabified maxi dress in blue theme which will make a very beautiful hijabi outfit.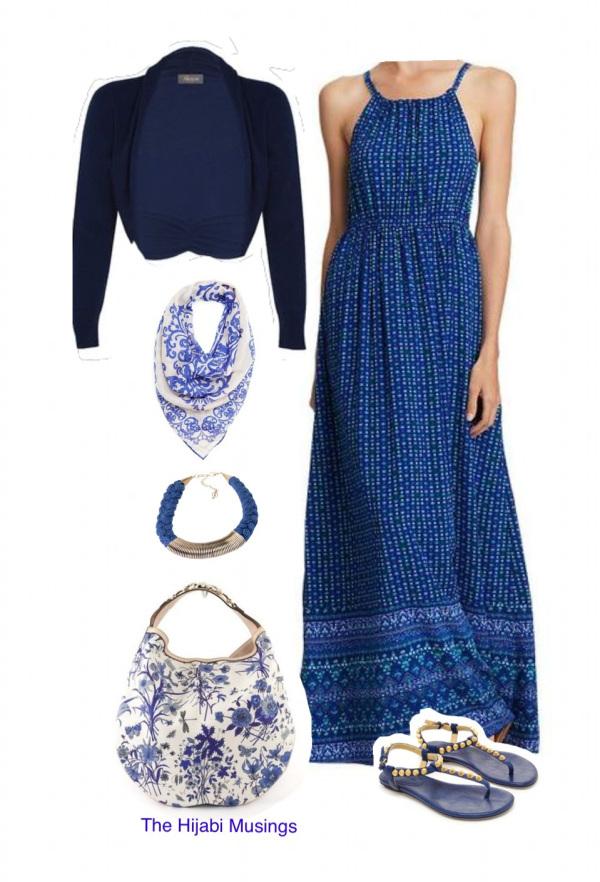 Dress – Lyst.com
Bolero – Mango
Sandal – Balenciaga
Hobo Bag – Gucci
Necklace – Stradivarius
Enjoy!
Love Lots,