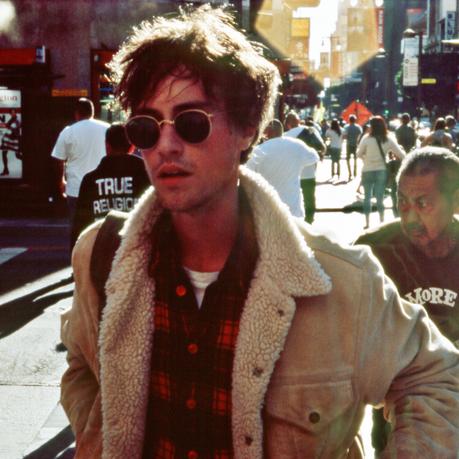 Today, we're thrilled to be premiering the new self-titled album from Max Jury, the follow up to his 2014 EPs, Something in the Air and All I Want. The album begins slowly and sweetly, as a slick electric guitar riff caresses slow-burning keys and his sweltering vocals on "Numb." The rest of the album continues in that vein, with each song careening somewhere between soulful awe, classic Americana and pop sensibility. Jury never seems to rest within one sonic sphere, though — in fact, the one common link for many of the tracks is a series of melodies and traits that imply Jury has been taking cues from some of the greats.
As he talks of moonshine, fried tomatoes and the Dixie Line on "Ella's Moonshine", Jury reveals hints of Johnny Cash, and at other times throughout the album, particularly on "Beg & Crawl", he manages to channel the musical prowess of Jackson Browne. Max Jury doesn't stop there though – "Love that Grows Old" seems torn from the expert lyrical and melodic cloth of Elton John.
Whether these comparisons were intentional or merely coincidence, Max Jury has beautifully compiled these influences into an album of new gems that drive forward at a steady, unrelentingly enjoyable pace. Stream the whole release above (please), and be sure to grab the album when it's out next week!