Mumbai, September 19th, 2017: Max fashion, India's largest fashion brand, today unveiled its exclusive festive collection with India's favourite chef, Sanjeev Kapoor and his wife Alyona Kapoor at Grand Central Mall, Seawood. They also launched an exclusive festive offer designed by Sanjeev Kapoor, making this festive season shopping experience a delight for the esteemed customers. Alyona and Sanjeev Kapoor looked ethereal, donning the timeless festive collection from Max.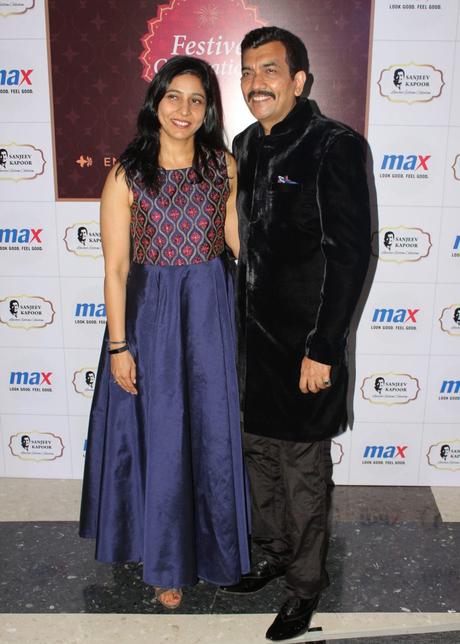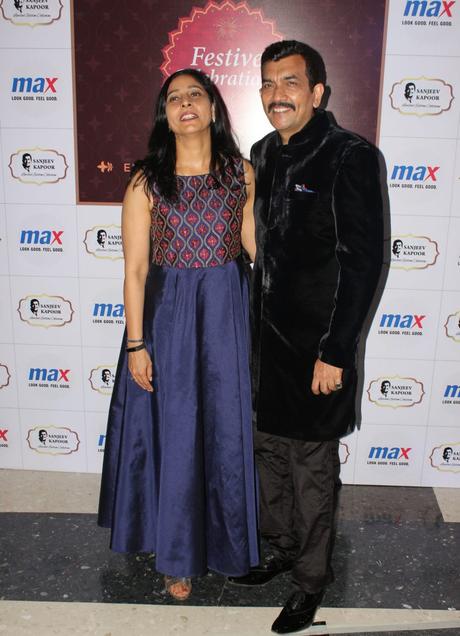 Festive season brings families together along with new clothes and good food. Therefore, we are providing our customers a fusion of rich Indian tradition wrapped in Max's exclusive festive collection along with Sanjeev Kapoor's limited-edition collection to bring cheer into the festive season" said Sandeep Narain - Senior Vice President, Max Fashion.
Speaking on the occasion, Mr. Piyush Morjaria - General Manager, Max fashion mentioned, "This is the second year of our association with Sanjeev Kapoor. After the success of the last year's festive gifts from his collection, we got a lot of positive feedback that our shoppers want an exclusive experience rather than just a run of the mill gift.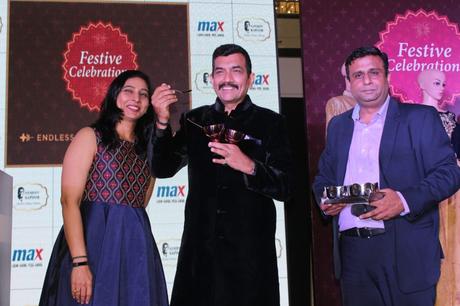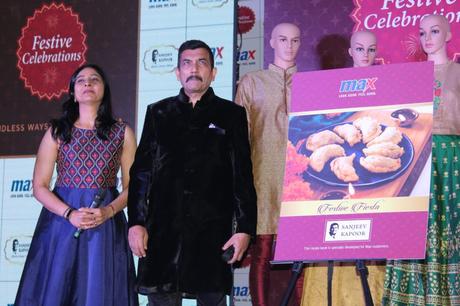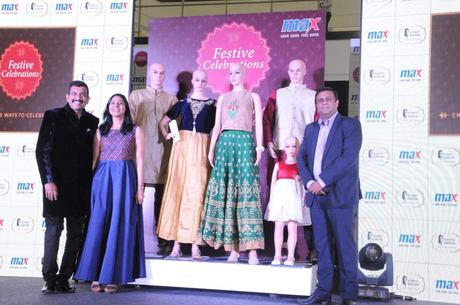 "I'm excited to be a part of Max's 'festive celebrations' once again and this year, we are offering Sanjeev Kapoor limited edition products exquisitely designed and developed for Max fashion. I'm overwhelmed with the response the shoppers and Max gave me to extend my wishes and gifts to all people across India. Like every other Indian I love festive celebrations as it gives the entire family a chance to indulge in food, shopping and spending some quality time together", commented Chef Sanjeev Kapoor.
Festivals are grand celebrations of our rich culture and heritage and to commemorate the festivities, Max Fashion offers exclusive limited edition offers that are exclusively designed by renowned chef Sanjeev Kapoor for Max. This festive season Max is offering its valuable customers a limited-edition Premium Snack Bowl Set on every purchase of Rs 3499. For all purchases of Rs 3999 and above, the festive shoppers at Max will receive a limited-edition Royale Dessert Set.
Highlights from the Festive Collection: