Hello everyone,
I have been posting more often on my blog and YouTube channel lately, well I am trying. Do check out my YouTube channel for videos as well and do subscribe if you like. So if you are reading my blog and coming here often I had reviewed the MATRA PURIFYING NATURAL FACE WASH IN BULGARIAN ROSE which I absolutely loved.Today I am going to review one of their other products called Matra Oil Free Makeup Remover which I have been using since more than 3 weeks. If you are interested to know my thoughts on this product then please keep on reading..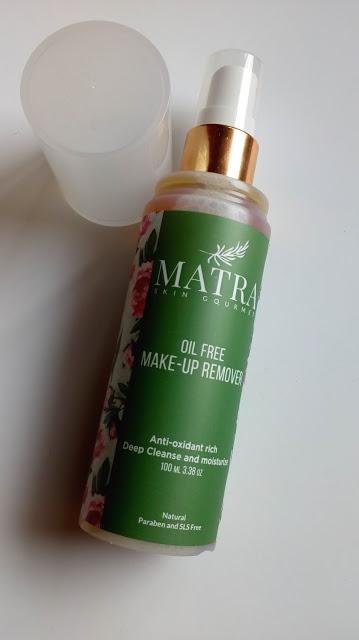 Matra Skin Gourmet Oil Free Makeup Remover Review
Price: Rs.325/- for 100ml. Available online at a discounted price HERE
Brand claims:
Non-comedogenic, cleanses and purifies the skin

Made with natural ingredients, instantly hydrates and moisturizes the skin

Moisturizes, hydrates, renews skin cells and cleanses the skin

Removes eye-liner, mascara, blush, foundation and even waterproof makeup

Why this: cleanser, non-toxic, natural, paraben free, sulphate free, sls and sles free, ph balanced, water based, gluten free, oil free, non sticky, sweat, heat, humidity proof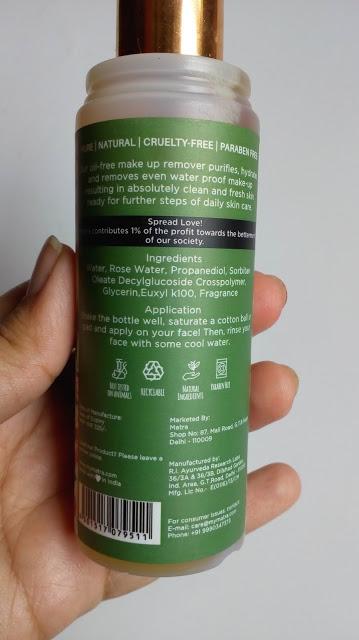 Matra Skin Gourmet Oil Free Makeup Remover Review
Packaging:
The makeup remover comes in a plastic bottle with a spray pump to help you use the product efficiently . It has a double lock mechanism which is amazing as you can travel with it without any hassle. All the information you need is printed on the bottle itself.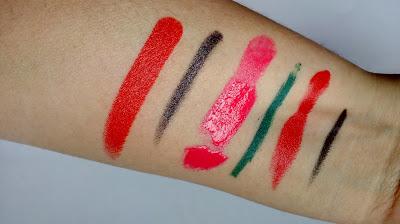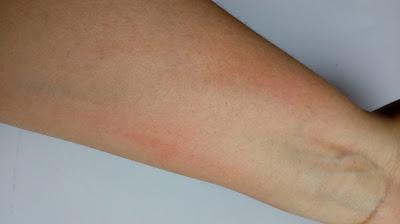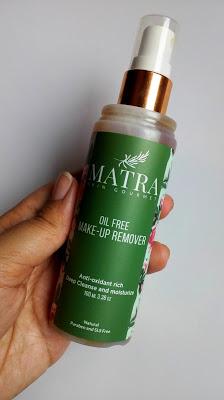 Matra Skin Gourmet Oil Free Makeup Remover Review
 It is liquidy in consistency and has a light brown tint to it. It is  not greasy or oily  like they have rightly claimed. I have tried many makeup removers but this one is best among all because it did not burn my eyes while taking the makeup off and also it does not make my face greasy. Moreover it is a paraben free makeup remover with no chemicals or funky ingredients. I usually do not try hardcore long lasting makeup but it works well for most of my liners, kajals and lipsticks/liquid lipsticks. I do follow it up with a face wash and my face is clean. In my opinion it is a winner considering its natural, cruelty and paraben free product. I highly recommend you try it ☺
MLWM Rating: 5/5I hope this review was helpful to you all. Please comment below and let me know your thoughts and which is your favorite makeup remover.
Until next time.. Take care xoxo

P.S: PR Sample** Unbiased review