Party time is upon us, there's the office party, the Christmas Eve festivities and then the New Year celebrations to get ready for. It's all very exciting with hours of champagne fun to look forward to. It's also a great time to delve into your wardrobe to see just party frocks are still okay to wear. If they are not – well who really needs an excuse to go out and raid the stores for new party outfits, a nice bag or two and then of course there's the stylish high heeled shoes to finish off your party look?

Source: theriversidechicks.co.uk
Maybe You Can Update A Couple of Cocktail Dresses
You might get lucky and find a way of updating your existing party wardrobe by buying some stylish and showy accessories. This can be as much fun as finding something new to wear, especially if there's a dress or two in your wardrobe that you love to wear. Let's face it, those classic little cocktail numbers are always great to fall back on during the festive party season.
One nice way to 'dress up' an outfit, is to treat yourself to a pair of beautiful diamante high heeled shoes: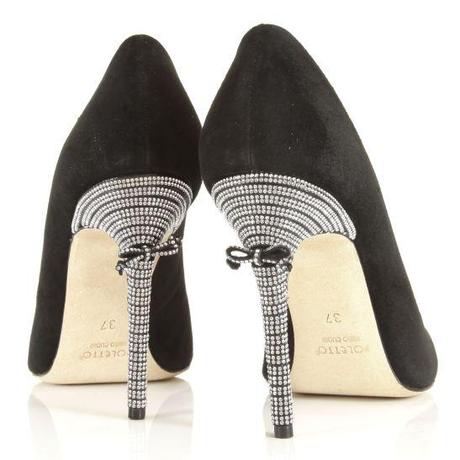 Jamie Lea Diamante Heels from Moda in Pelle – £79.95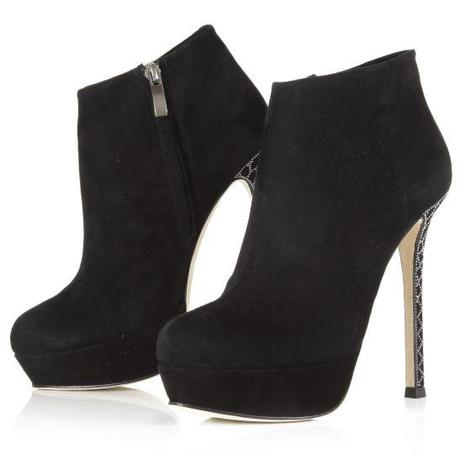 Yazminer Diamante Heeled Boots from Moda in Pelle – £99.95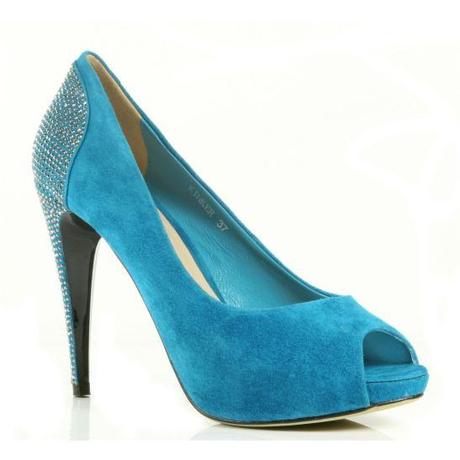 Kiker Tourquoise Diamante Peep Toe Shoes from Moda in Pelle – £44.95
What About Party Bags?
When it comes to matching shoes and bags for the festive season, you may think you can get away with not going to the trouble – big mistake – there's nothing more stylish or more sophisticated than a lady out for the evening with matching bag and heeled shoes that complement her stunning outfit.
Check out the Irene clutch bag – it's the perfect match for your new pair of shoes and the best part is the design is nicely compact, making it much easier to carry around with you when you party the night away.
Shoes You Can Wear The Whole Night Long
If you know you're going to be partying till the early hours, especially on New Year's Eve, then get yourself some stylish shoes that you can wear all night long dancing the hours away in comfort. Think about getting yourself some diamante sandals that show off your wonderfully manicured toes!
Check out the kitten heels on the mule sandals that Moda in Pelle have got in stock for the Festive Season – they're a wonderfully sophisticated design that are as comfortable to wear as they look!
Match pretty heeled sandals to a stylish Hepburn bag and you've just successfully paired up your stylish party shoes with a bag that sets off your dress superbly well and gets you the desired effect you were looking for.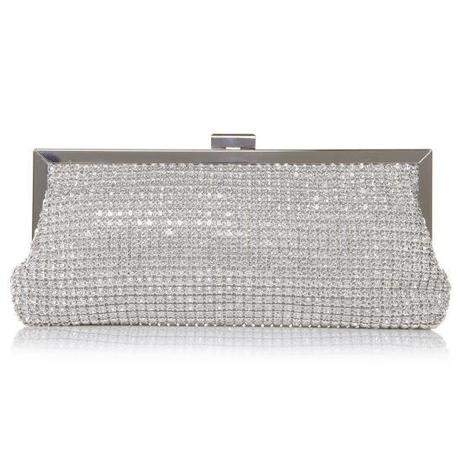 Hepburn Clutch Bag from Moda in Pelle – £129.95
Festive Means Glitter & Glam
The festive party season is all about glitter and glam! Gleaming nails, glittering shoes and sparkling handbags together with stylish outfits that get you noticed. It's all part of the deal for a New Year's party and it's one time of the year a girl can really go to town wearing diamante high heeled shoes - not forgetting her matching handbag!
Matching Shoes and Handbag Sets
Or why not just browse their astonishing matching shoes and bags sets: