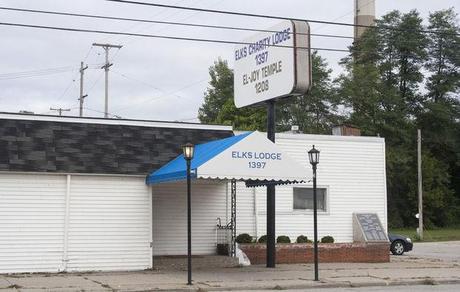 M Live
A 20-year-old Muskegon woman shot during the deadly melee outside the Muskegon Elks Charity Lodge early Sunday has died after she was struck by gunfire and then run over by a vehicle trying to flee the scene, police said.
The incident was reported at 2 a.m. today, Sunday, Sept. 22, after reports of gunfire were heard outside the Elks Charity Lodge, 149 Ottawa, in the city of Muskegon.
Police arrived to find two males deceased outside the lodge, and the injured woman had been transported to a local hospital for her injuries where she later died.
The woman had been struck by gunfire first, then by a vehicle that ran her over when the driver was trying to flee the scene, police said.
A police official confirmed this morning that arrests have been made. He declined to give more information on those arrests at this time as the investigation is ongoing.
Five others suffered gunshot wounds as well. Those individuals remain hospitalized. Their conditions were not yet known, police said.
The lodge was the same location where another shooting incident occurred earlier this year. A Muskegon man was charged with weapons offenses in connection to that June incident.