To me, makeovers are like catnip for women – they just can't say no. Or a sale for that matter.
I have yet to come across a young female who would turn down a makeover – even me, as a seasoned journalist with more than 6 years of experience, I'm still more than happy to hop onto that high stool and sit uncomfortably for 1 hour while the makeup artist works his magic. For once, I don't have to worry about holding my breath in whilst drawing the eyeliner or going all Dory fish wide-mouthed while applying mascara.
No matter how many years of beauty writing experience you have in the industry, nothing really beats the magic of a makeup artist's hands. Of course, a close second will be learning the tricks of his trade (which sometimes can be hard considering that I have to keep my eyes closed or my vision will be obscured by the artist's hands). For a strange reason, makeup applied during a makeup workshop (check out my Laneige makeup workshop look and Etude House makeup workshop look) always seems more acceptable than when I apply it at home.
What's the point of all this verbal diarrhea?
To let you know that Mary Kay will be celebrating its 50th anniversary, and as part of these celebrations, Mary Kay will be imparting makeup tips with you in the form of an assisted makeover (aka the makeup professional will be silver-spooning you makeup tips in a hands-on session). If you're a super awesome disciple like Kungfu Panda, you may just be 1 of the 5 winners to walk away with an all-expense paid trip to Hong Kong for the regional finals.
ZOMG FREE TRIP I WANTS!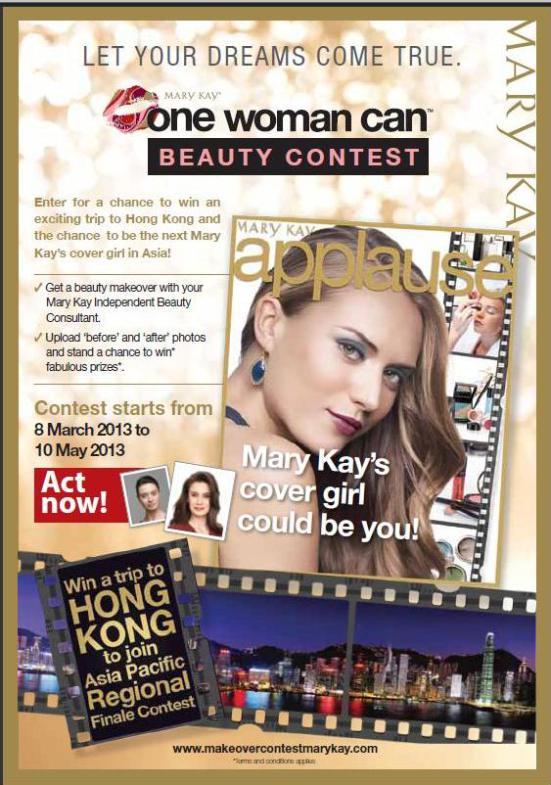 What's more, these 5 lucky peoples will each win the following (yes i know there's no such word, but it really has such a nice ring when you say it. peoplesssss):
A product hamper worth a whopping SGD500
Professional styling & photo shoot in Hong Kong
A cover feature and story in Mary Kay publications
A charity donation in your name to HOPE Worldwide Singapore
A chance to compete with other Asia Pacific finalists in Hong Kong for the title of Mary Kay Asia Cover Girl
Did I mention the all-expense paid 4 day-3 night trip to Hong Kong?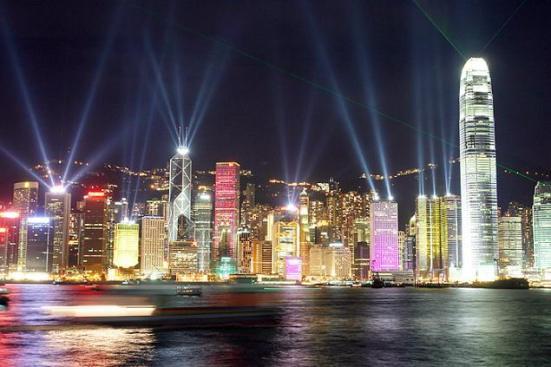 How to participate?
Make a Mary Kay purchase
Arrange a beauty makeover session with Mary Kay's independent beauty consultant (note: you'll be doing your makeup under her tutelage)
Take a before & after shot of yourself and upload it on www.makeovercontestmarykay.com.
That's all, really easy peasy. The last time I wanted to win a trip, I had to write 3 articles and do a shitload of research and photography.  grumble.
The contest is open to all Mary Kay customers in Malaysia and Singapore, and the closing date is 10 May 2013.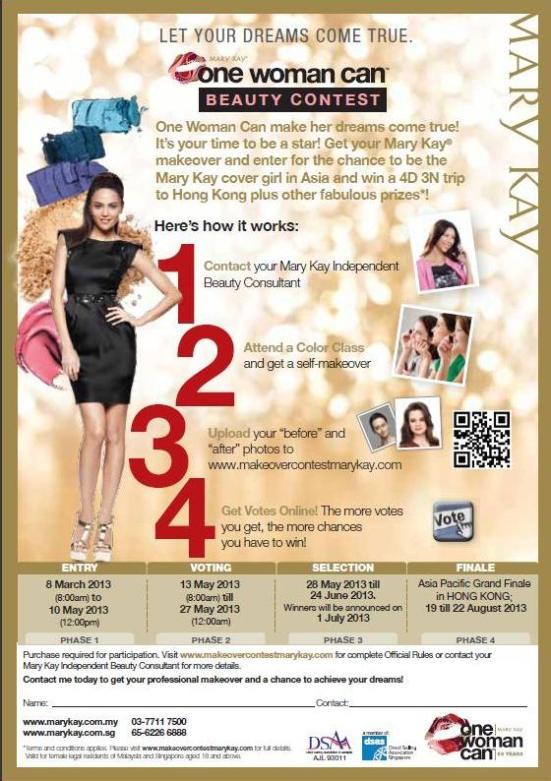 For more information, visit www.makeovercontestmarykay.com or www.marykay.com.sg  or contact Mary Kay Singapore head office at 6226 6888.