*Written on 19th February 2014. Posted... considerably later.
What an awesome 24hrs we've just had. Last night at 6pm we were taken to Marahau beach, given a paddle board each, shown a few paddle strokes and led out into the water. It's a calm and tranquil sport, paddle boarding, if your balance is working correctly. Luckily mine isn't too bad, but Jon's could do with some work. I got onto my knees first, and paddled along letting Jon try to stand up first. He ended up in the water pretty quickly. I managed to stand up first time, and was quite determined not to go in the water.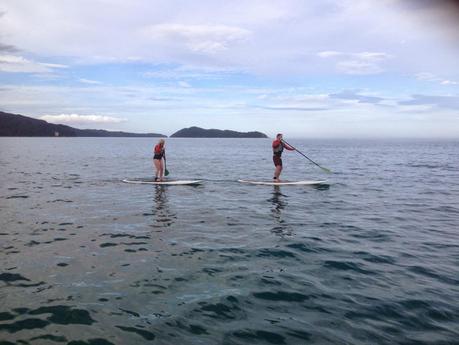 Photo (C) Abel Tasman Paddleboarding
Once I was standing on my board, I instantly loved it. So peaceful, especially at dusk with no one else around. No boats making waves, no kayaks to dodge. Just the odd splash from Jon falling in.
Our guide was awesome, too, and made it look very easy. He had loads of local knowledge and was chatting away the whole trip. We headed around the peninsular to Split Apple Rock, a personal favorite landmark of mine, but just before reaching it I was caught off guard by some waves coming in from behind. They pushed my board forward and I tumbled back, rather ungracefully into the sea. Dammit! I suppose it was quite unlikely I was going to stay dry.
We stopped briefly on the perfect, empty golden bay before making our way back around to Marahau beach, and home again.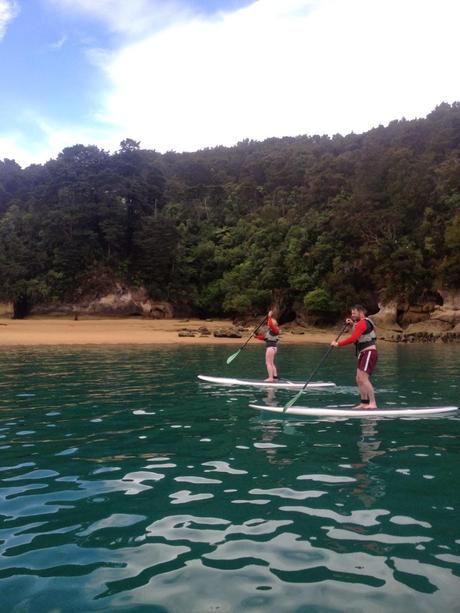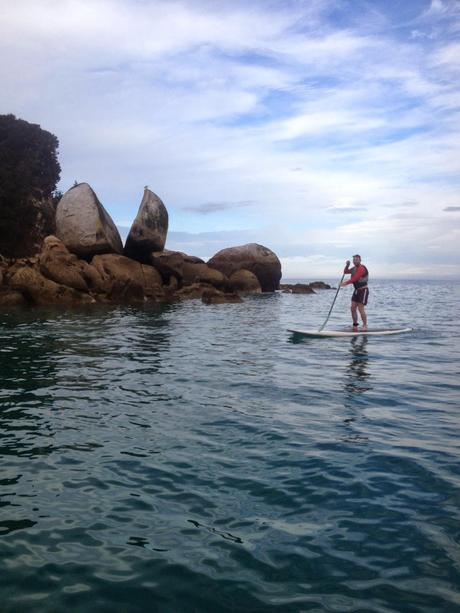 Photos (C) 
Abel Tasman Paddleboarding
I was really scared of doing this, even if it is much less extreme than jumping out of a plane. The sea scares me, and out there on a paddle board, you're right in it. There could be anything swimming about underneath you, and you could fall in and join them at any moment. Saying that though, I think its one of the activities I've enjoyed the most. Ever. More than kayaking and all that stuff. I felt more in control of how I was moving, and the serenity of it was a massive bonus. But these are some of the calmest waters around, I don't know how I'd fare taking up this hobby on the Thames, passing by boats every few minutes.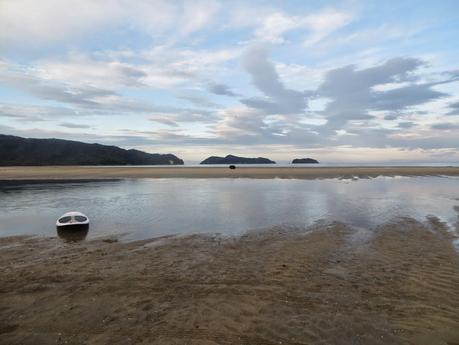 A gorgeous evening for some paddle boarding!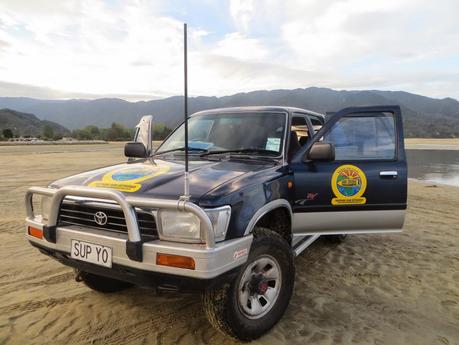 Sup, Yo! If you're in New Zealand, check out Abel Tasman Paddleboarding
We got back to our cabin to find a note. 'Microlight flight pick up, 8am'. Shit.
I didn't think all that much about the
microlight trip
until we got to the airfield. The same airfield I'd spent weeks jumping out of planes in ten years previously. I had a sudden bout of nerves, looking at just how small this plane was. I went up first, and could feel my legs were tense as anything. I'm sure I must have been squeezing the pilot. He was polite enough not to mention it... But it was cool seeing the familiar airfield from the sky again, and once we got over towards Abel Tasman, the views were spectacular. The pilot was just as excited as I was, even though he'd been doing it for years.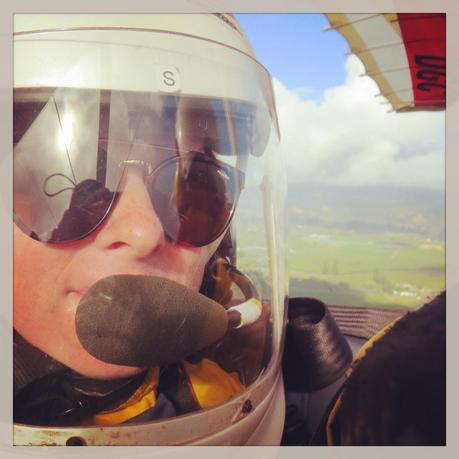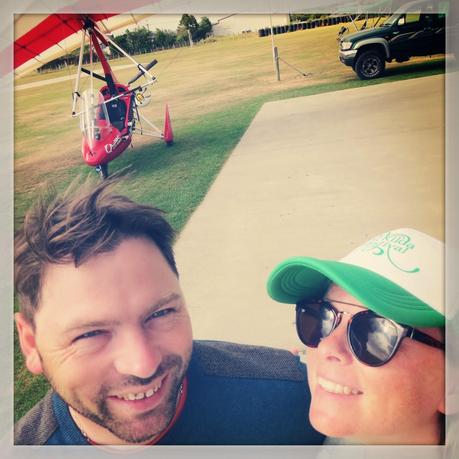 Go microlighting with Tasman Sky Adventures
This flight was where I decided that the bays around Abel Tasman are the best I've seen. I have a lot of love for this little region on New Zealand.
On our way back to base, we got to see a couple of skydivers hanging out in front of us, as well as numerous sting ray in the waters below. Bizarrely, I really enjoyed the landing. It felt like we were going really fast, because of the wind on our faces, but we glided onto the grass without a bump. I got out of the plane feeling a bit wobbly, but with a satisfied glow inside, too.
Abel Tasman is the shit.