FirstLadyB: Christian Millennial Blog Covering Entertainment, Lifestyle & Pop Culture
Martin Lawrence along with a list of other celebs are buying out theaters so moviegoers can go see "Emanuel" this week.
According to PageSix, LL Cool J, Halle Berry, Nick Cannon, Yvette Nicole Brown, Laverne Cox, Tyrese, Justin Timberlake, and Charlize Theron, are buying out entire theaters for the documentary produced by Viola Davis and Stephen Curry, and co-produced by Mariska Hargitay.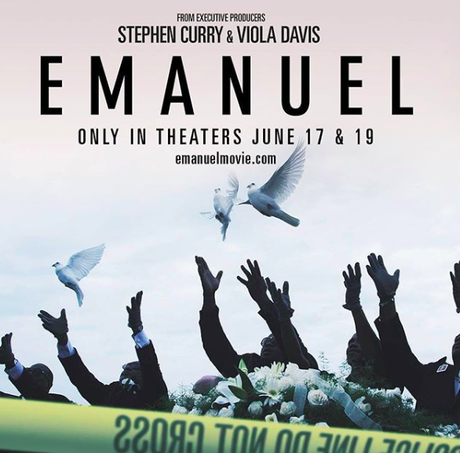 Photo Credit: Emanuel Movie
"If any of y'all have the opportunity to attend and want to support, myself and a few select others have bought some theaters out to help showcase the film and keep the memory goin," Martin Lawrence wrote on Instagram.
View this post on Instagram

@ViolaDavis shares with @therealmariskahargitay how she was shocked by the Charleston church shooting. Experience #EmanuelMovie in theaters June 17 or 19.

A post shared by Emanuel Movie (@emanuelmovie) on Jun 13, 2019 at 1:13pm PDT
Emanuel is a heart wrenching documentary about the survivors and family members of the victims of the EMANUEL AME Church shooting in Charleston, SC.
The EMANUEL movie will open in movie theaters nationwide through Fathom Events on June 17th and 19th only—the respective anniversaries of the shooting, and Dylann Roof's first court appearance when he was forgiven one-by-one by his victims.