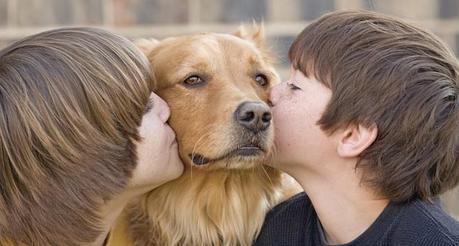 It's been said that there's no greater pair than a boy and his dog. Unless it comes to integrated marketing, when pet food maker Royal Canin Canada found that the greatest match involved the pairing of emotions with data to create their winning strategy.
Royal Canin Canada exemplifies a new way to market based on the application of emotional intelligence, according to author Sandra Zoratti in her book "Precision Marketing." She also cited Royal Canin Canada as a case study in a recent Forbes article, with the explanation that "emotion is a much more potent persuasive force in forging connections than intellect."
High EQ: Heart Rules the Head
Zoratti coined the term High EQ (emotional quotient) to define this softer side of marketing strategy.
"High EQ marketing, as I call it, establishes a deep understanding of customer emotions — by allowing us to see the world more clearly from a customer perspective — and use that to forge and sustain mutually beneficial relationships," Zoratti instructed.
More Bark, Less Bite
To understand how to apply high EQ marketing, look at the Royal Canin Canada case study. The upscale pet food manufacturer overhauled its marketing using this strategy and introduced the Pet First program to focus on enhancing the lives of pet owners and their pets.
To engage in the program, pet owners offer the names, birthdates, breeds and weight of their dogs or cats. Royal Canin Canada responds with veterinarian-based research charting customized pet-care plans based on breed, age and other factors for each pet.
Pet First is a successful marketing strategy because Royal Canin Canada "found a way to access both the mind and the heart of their clients," Zoratti explained.
To get into customers' minds, the company provides every customer with a "Life Stage Guide" to educate on the changing nutritional needs of each pet by breed.
To tug on their hearts, Royal Canin Canada makes interactions personal. For example, the company sends every pet owner registered in the Pet First program a celebratory email for each pet's birthday.
To accomplish this strategy, Royal Canin Canada infuses its Pet First campaign with an abundance of data and imagination.
"When you combine data-driven insights with human creativity, your Marketing EQ can skyrocket," Zoratti pointed out. "Using data as a starting point, marketers that use both EQ and IQ win more customers."
For another example of the softer side of marketing, read our post on how Grainger uses corporate social responsibility as part of its integrated marketing strategy.