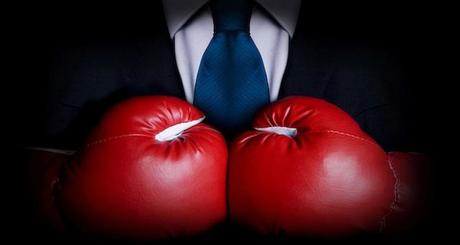 If your marketing budget has an extra $4 million dollars to spend, your business can reach 108 million TV viewers with a single 30-second commercial on the Super Bowl.
Now you can reach 130 million viewers for 15 seconds at a time, all for exactly zero dollars. Think you could make use of that kind of exposure?
Integrated marketers gained a powerful new medium for branded content when Instagram announced last Friday that the popular photo-sharing app now also included video capabilities.
It didn't take long for the community to respond. In the first 24 hours, Instagram users uploaded 5 million video clips.
How Instagram Video Works
By downloading the free Instagram mobile app, you can now shoot up to 15 seconds of video. (If you already have Instagram, just update your current version to add video.) Video effects can be added using 13 custom filters, including a "cinema mode" for stabilization. Once complete, you can share your video with the Instagram community and the wider digital world via your connections to Facebook, Twitter, Flickr, Tumblr, Foursquare, and email.
Battle of the Social Networks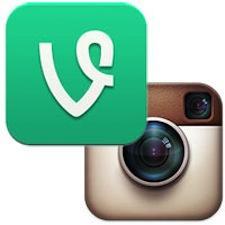 Instagram video marks the opening of a new front in the social rivalry between Facebook and Twitter, which owns Vine. (We've previously covered Vine with Our Twist On Vine Video For Small Business Marketing and Is Vine Video Growing On Marketers Yet?) Back when Instagram initially took off, a bidding war ensued between Facebook's Mark Zuckerberg and Twitter founder Jack Dorsey. Facebook won, buying Instagram for nearly $1 billion last year.
Shortly after Instagram's video announcement on June 20, the number of Vine video shares on Twitter dropped dramatically. One pithy observer Tweeted, "Pretty sure Instagram just MySpaced Vine."
Vine has grown to 13 million users. Parent company Twitter has over 200 million users. Should Twitter be worried about Instagram choking Vine?
Why Not Both?
While the natural reaction may be to view the two services as competitors, others see the comparison as more like apples and oranges. Social media expert Gary Vaynerchuck posted a video response to all those asking who he thought would "win":
"My question is: why not both? Why can't both Instagram 15-second, non-looping videos, and Vine 6-second, looping videos work? … I think both win."
Business Uses For Short-Form Video

Many commercials are already 15 seconds, but if you're not sure how to make the most of 6 seconds, marketing consultant Chris Brogan shared a quick list of 11 Things a Business Could Do With The New Vine App. To see some of the more creative marketing uses of Vine's looping video format, check out the collection compiled by CNET. That ought to spark a few ideas.