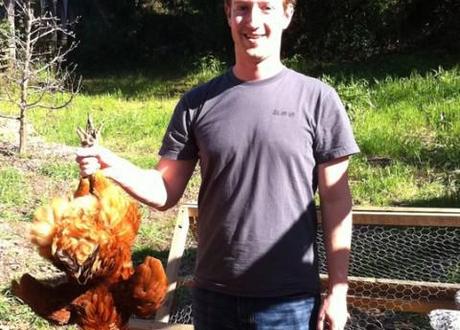 One of Zuckerberg's private photos, which were exposed last year; now his holiday is under similar exposure
Mark Zuckerberg, the 27-year-old billionaire CEO of Facebook, is causing a bit of a storm in South America. He's on holiday there – he's already been to Vietnam (where Facebook is banned.) Now he's crossed hemispheres to be at the Brazilian beach town of Florianopolis for New Year's, and he's hitting the Uruguayan resort of Punta del Este for eight days.
He's not traveling light – he brings with him his girlfriend, Priscilla Chan, as well as seven other friends, who joined more already there, according to El Pais; he's also hired a shedload of bodyguards, maids, cooks and security chaps. It seems like it's the place to go: Rebecca Greenfield in The Atlantic Wire has pointed out that Zuckerberg's "frienemy" Sean Parker has just arrived at Punta del Este. Networkers ahoy!
Zuckerberg has rented an American businesman's holiday home at Punta del Este. Gawker pointed out that Zuckerberg, used to bowing to the demands of his Facebook users, is now issuing his own orders. So what are these ridiculously over-the-top demands, the crazy whims of a zillionaire with too much time and money on his hands? According to El Pais:
He's replaced the furniture! All of it! Not a single stick of the American businessman's stuff remains! Heavens above!
He's had the house scrubbed with "special chemicals!" Yes, that's "special" chemicals! Not just Mr Muscle and Toilet Duck for Mr Zuckerberg, no sir!
All the animals in the house have been taken to a vet! OK, this one is a little bit weird – it is, apparently, according to El Pais, because of certain allergies within the group. Periscope wonders what kind of allergies – llama?
"For someone who's always in a hoody and flip flops, he's pretty demanding!" gawped a Twitter user.
So what's going down? Maybe, suggested Greenfield, Zuckerberg will get Sean Parker "over for a David Guetta DJ-ed party" – the latter is also in South America. Zuckerberg likes house music, after all – his "Spotify playlists told us so."
Nerd Haven And it's not just Parker who's in South America, added Gawker, whose "man in Brazil" spotted a sign held up at an airport for Daniel Ek, the founder of Spotify. But it's obvious what Parker's presence means: "El sexo y la cocaìna indeed … Shit just got real in Nerd Uruguay."
So should we think he's an uber-rich nutjob? Greenfield doesn't think so: "We have this fantasy, too. We're jealous."
What do you think? Leave a comment below and let us know.