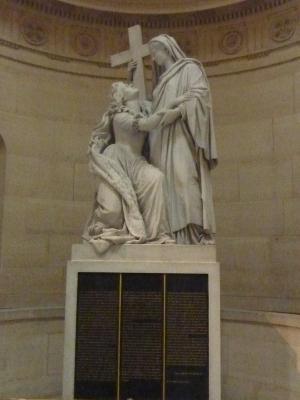 Marie Antoinette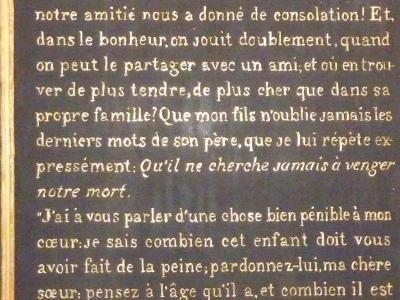 Asking not to avenge her death
MARIE ANTOINETTE TABLEAUX
As I knelt under the statue of the Last queen of France, I was saddened so deeply to read her last ever written words; to her sister in law who later faced the same fate.
Her words were not of fear, not of anger or hatred but of Love. for her family and her friends, she even asks for forgiveness and for no one to avenge the deaths of her and Louis XVI. It was heartbreaking to read and yet inspiring given the strength of character that the shows; her only soft spot being a great deal of grief for her "poor children".
And YES I was astonished and proud to have read and understood the tableaux Which was written entirely in french.
More info on the Death of Marie Antoinette is available throughout my blogs of 2010 - just follow the links through the pages.
xoxo LLM