As mentioned in my previous posts here and here, exploring the local markets, especially flower markets is a "must do" in my travel itinerary. Ubiquitous yet unique, these markets truly reflect the native culture and spirit of a place.
Diversity in India is truly endless; whether in terms of climatic conditions, types of terrains, languages, religion, flora, fauna and even trade. All this lends an eclectic mix and variety in our aromatic flower markets. They are an authentic picture of the native customs, beliefs, and traditions. Coupled with the fact that flowers are a big market in India and are used extensively for all occasions, these markets are a picture of hustle bustle, energy and hectic activity.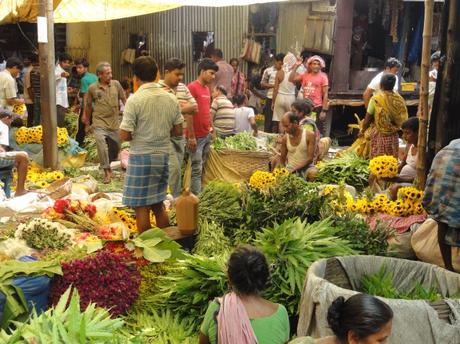 While I have visited multiple flower markets, few experiences can be as fascinating as that of the Malik Ghat market in the metro city of Kolkata. Located at the southeast end of the Howrah Bridge, even a short visit to this market can be an fascinating experience. Touted as one of the largest markets in Asia, there are as many as 2000 vendors indulging in the super quick trade and brisk business.  Built in the year 1855, it is not only one of the largest flower markets of India but also Asia!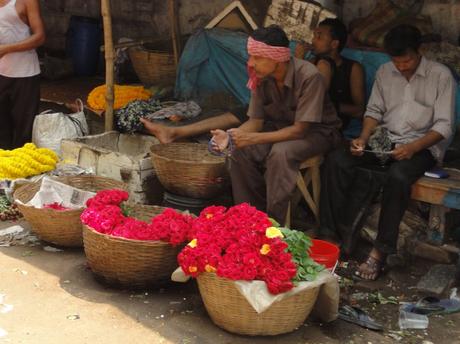 The place is a sea of color with people wading through innumerable strings of fiery red-orange marigold on their backs.   The place is the epitome of hustle bustle, continuous activity and color.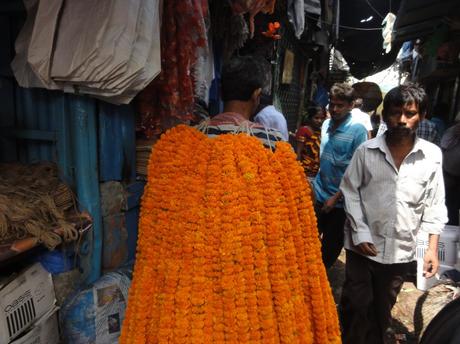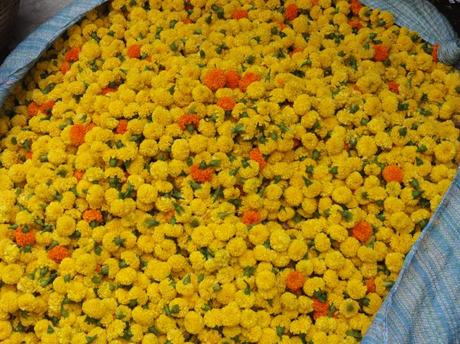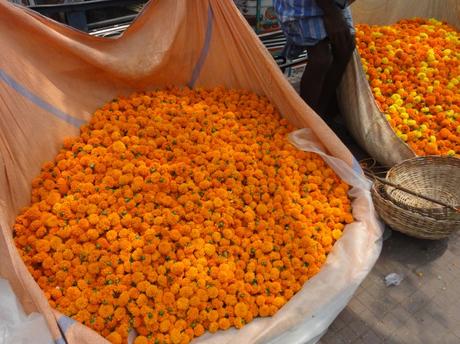 Starting as early as four in the morning, the market is teeming with vendors and buyers selling flowers in myriad hues, shapes and sizes.  Most vendors also live in makeshift shelters inside the market and are usually busy in making flower arrangements and bouquets that are in great demand during festivals and religious occasions. The almost 24-hour market reaches its peak of activity during festive seasons and special occasions.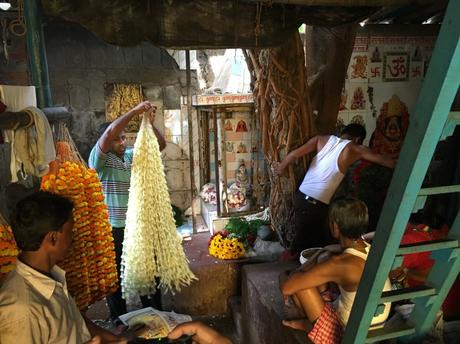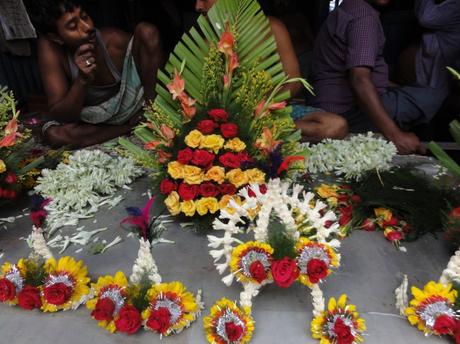 Since the market also supplies flowers to the neighboring states, packaging flowers in bales and transporting the same is another significant activity here.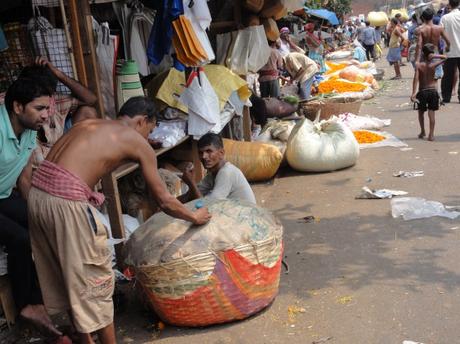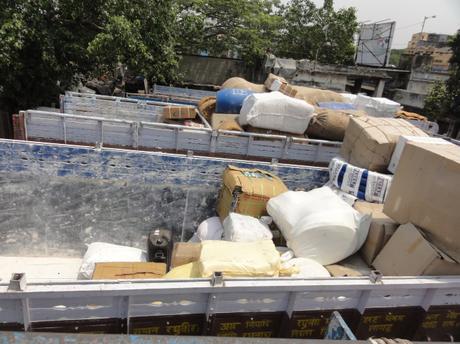 While the sunflowers, lilies and roses form a colorful spectacle, do not miss out on some of the local specialties like the togor phool.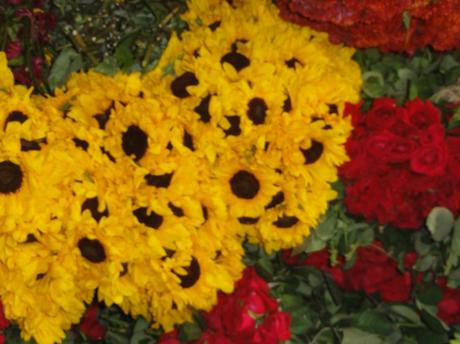 The native togor phool which resembles the round jasmine has a pleasant yet intoxicating fragrance, and is found mainly in this region.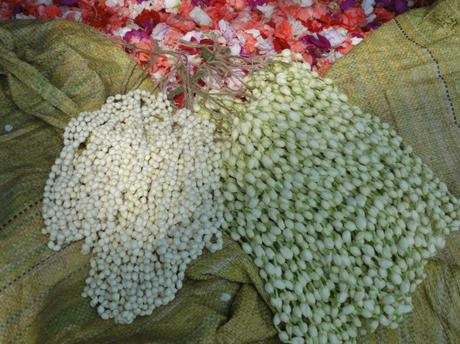 Blooming during the months of March and April, this flower signifies the onset of the Bengali and Assamese new year.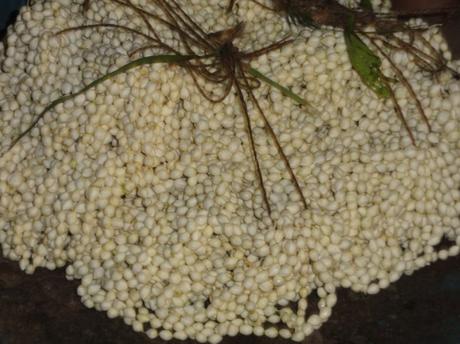 This article was originally published in Happy Trips.  To read the full article, click here and here.
To read more about the city of Kolkata, read my post here.