Before Malaysia Tourism Hunt 2013, homestays were something foreign to me. I mean, I've heard of it a lot, yet despite the many places I've been to in Malaysia, I never really had the chance to experience them. Let's just say I'm somewhat apprehensive to 'live' with people who aren't family, but a day trip to Homestay Banghuris in Sepang, Selangor as part of our itinerary gave me a good understanding of homestays. Read more…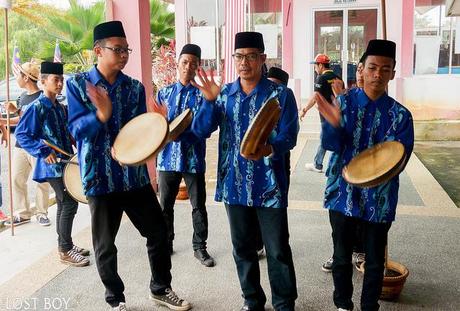 Those who have been to West Malaysia may recognize Sepang in Selangor for two things: the F1 circuit and the airport. But away from those landmarks, past vast palm plantations after the other, is Banghuris, a conglomeration of the three kampungs (villages) it represents: Bukit Bangkong, Hulu Chuchuh, and Hulu Teris.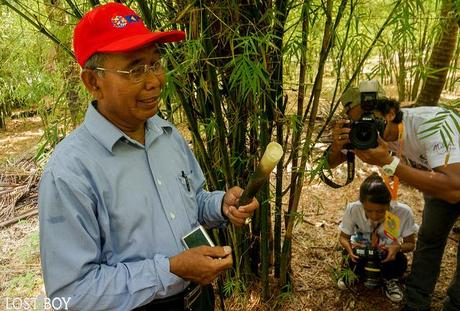 The specialization of Homestay Banghuris is its agro-tourism activities, which also happened to be among our challenges for the day. As a team, we had to harvest fruit from an oil palm tree, tap a rubber tree, make a broom out of palm leaves, shave a coconut from its shell, pick coffee cherries from a plantation, and lastly, plant a tree. Those sound fun, right?
The first activity for that day was harvesting a fresh fruit bunch from an oil palm (specifically African oil palm, Elaeis guineensis), which of course, is the source of palm oil for food. As a side note, Malaysia accounts for 39% of the world's palm oil production and 44% of the world's exports; hence, oil palm indeed is a prized crop in their country.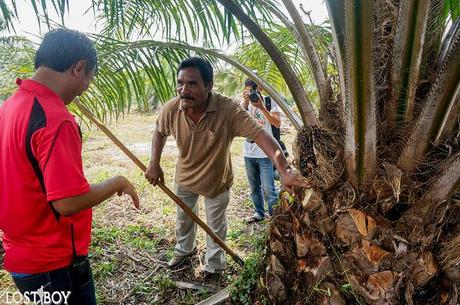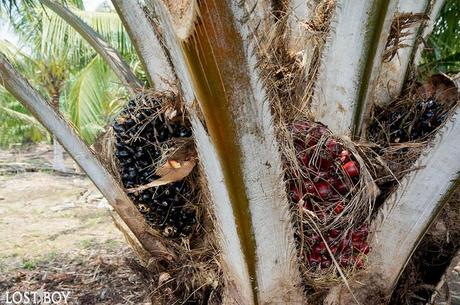 The objective of the challenge was to harvest the fresh fruit bunch with a maximum of eight strokes using a hoe. It seemed easy during the demo, but my teammate Kadir, who lived in a kampung in Sarawak, did the task in ten strokes, getting us eight out of ten points. Some teams were able to do it in fewer strokes, but most didn't do too well—it was challenging!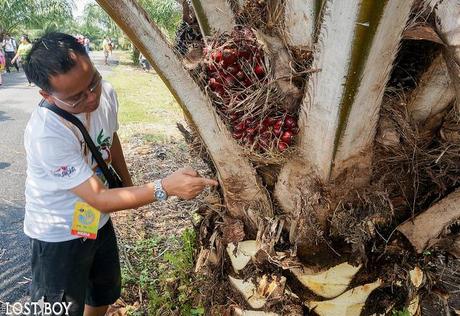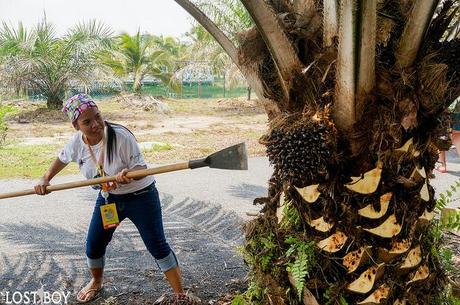 Next was to tap latex out of a rubber tree (Hevea brasilensis). After cleaning the grooved portion of the tree, we had to scrape the skin, specifically the epidermis, with a special implement and wait for the latex to come out and flow to the cup. It wasn't difficult, but it was fascinating to know how latex is harvested. It was my first time to see how it's done.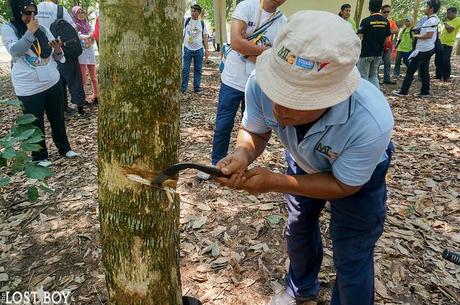 Teams then performed simultaneous challenges under time pressure. Kirk made a broom out of a specific number of cut palm leaves, while Wan shaved coconut from its shell using a wooden box with a tool. Kadir and I went to the plantation to pick ripe coffee cherries within the range of 400-600 grams sans any means to weigh our harvest. For the three challenges, our team did well, except that we harvested a little above 600 grams of coffee cherries.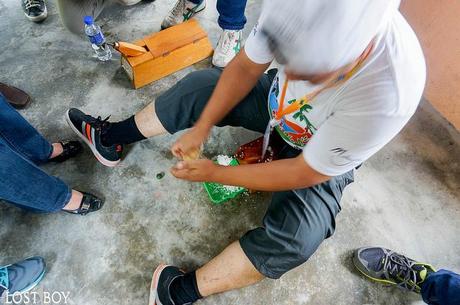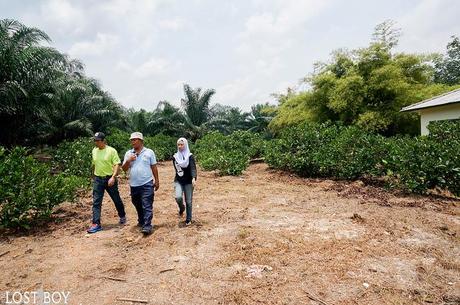 To cap off our visit at Homestay Banghuris, we did some good by planting a tree to commemorate our visit. Right after, our reward was a delicious kampung lunch and a whole lot of traditional singing and dancing.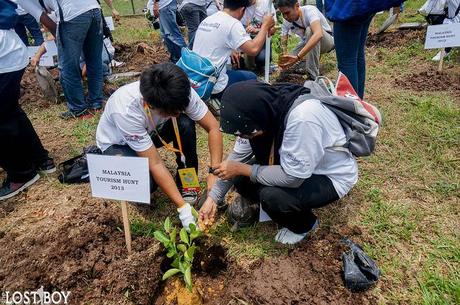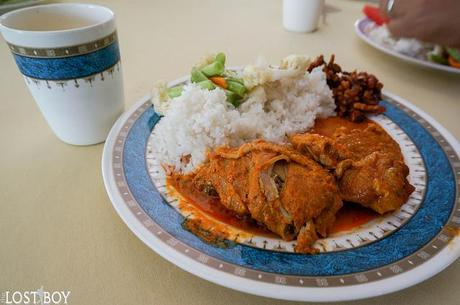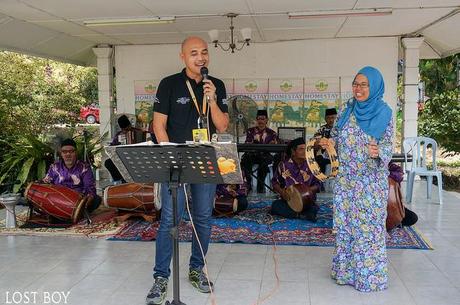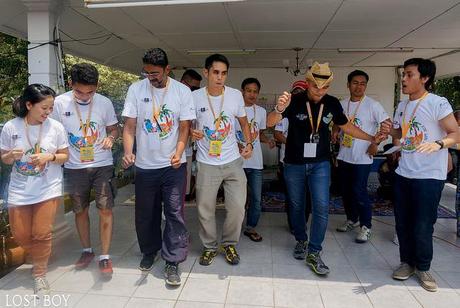 All the activities we did that day aren't foreign to us Filipinos, but I love how Malaysian states like Selangor have these organized activities for travelers. I wouldn't have discovered how oil palm fruit is harvested or how a rubber tree is tapped if it weren't for our trip, so I recommend Homestay Banghuris as a must-do in Malaysia.
How to get there: Homestay Banghuris in Sepang, Selangor is about 60km away from Kuala Lumpur and 35km away from the airport. It is always best to self-drive, but taxis from KL or the airport can take you there. Best to arrange your visit beforehand. Check out their packages and contact details at www.go2homestay.com/homestay-banghuris.

Next year will be Visit Malaysia Year 2014 with the theme, "Celebrating 1Malaysia Truly Asia." Visitors can expect a series of year-long special events and activities. For more updates on VMY 2014, check out tourism.gov.my and like Tara Na Sa Malaysia on Facebook.