While I've set foot in Johor Bahru last year, it was my first time in Kuala Lumpur. Hence, it was only fitting that a first timer would have a tour of the capital. Of course, time and budget were given much consideration on our trip, so here's how we went around.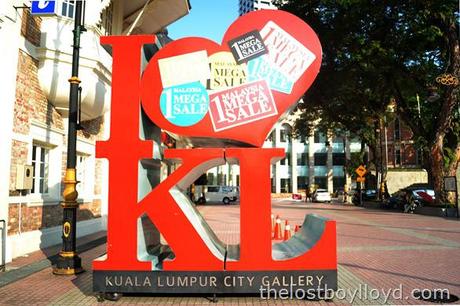 Kuala Lumpur, as we all know it, is the federal capital of Malaysia. It sprang to life in 1857 as a mere settlement at the convergence of the Klang and Gombak rivers, yet today, this "muddy estuary" is a bustling metropolis with a fast-growing economy and population.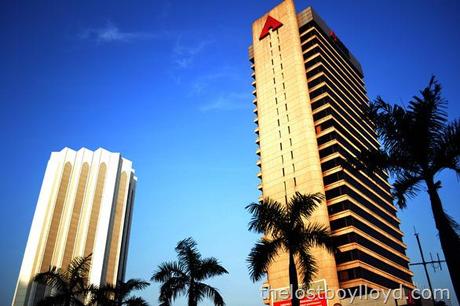 We started our first day a little past six in the morning. We were thinking that the "Sentral" in KL Sentral meant that it is the center—that a lot of attractions would be walking distance from it. Without considering the scale of our tourist map, we decided that what we wanted to see were bunched together at the vicinity of KL Sentral, so we bought a convenient MyRapid Card and took their swift and impressive monorail to there.
We were wrong, and we got lost. It didn't help that we didn't know what exactly we wanted to see, so I just asked where Chinatown was. Kind Malaysians directed us to find our way to Pasar Seni, which is totally not walking distance but only an LRT station away.
We arrived at Pasar Seni still somewhat lost, thus I asked a random lady for directions. See, what I've noticed throughout the trip that Malaysians are nice people, not just in asking for directions but in general. Anyway, the lady pointed us to nearby Chinatown, which was just right around the corner from the LRT station.
It was a little before 8 AM, and we were wondering why a lot of the stores were closed. Back in Manila, our Chinatown would be abuzz already. It seemed like Malaysians start their day later than we do with the sun rising later than our country as well.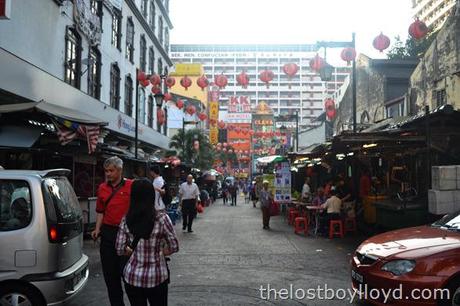 MERDEKA SQUARE
Seeing that Chinatown was barely open, we found our way to our first official stop: the Merdeka Square or Dataran Merdeka, which is literally "independence square." It was where the Union Flag of the United Kingdom was lowered on August 31, 1957 at midnight, and hoisted on its place was the flag of the former Malaya. Serving as the annual venue for the Merdeka Parade, it is also where the tallest flagpole in the world, at 95 meters, stands.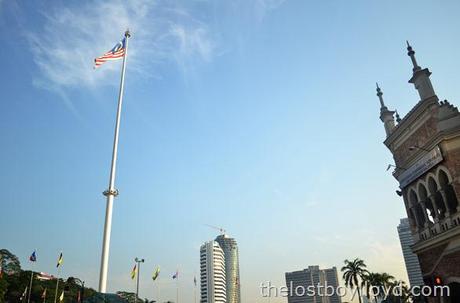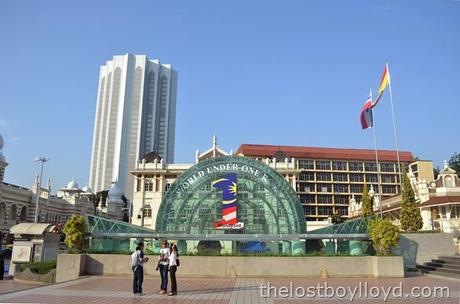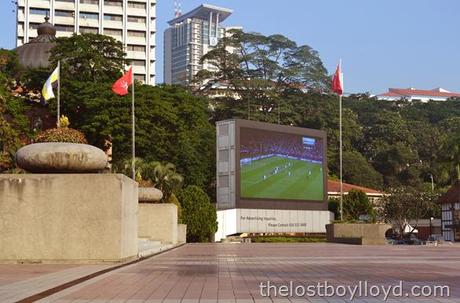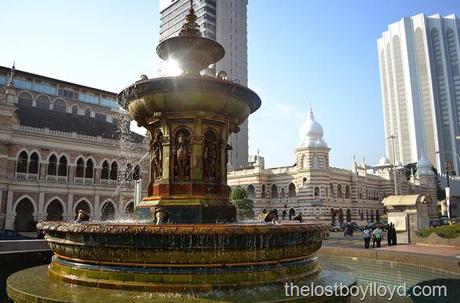 KUALA LUMPUR CITY GALLERY
Built to be the Government Printing Office during the colonial times, the Kuala Lumpur City Gallery houses historical prints and photos. But the highlight of this gallery is their impressive miniature model of Kuala Lumpur. It's near Merdeka Square, and admission is free.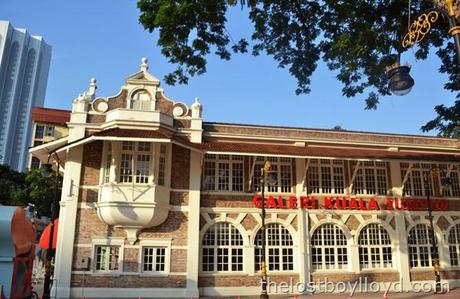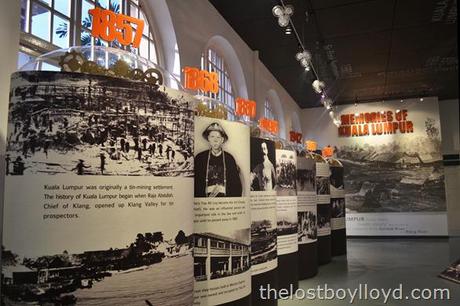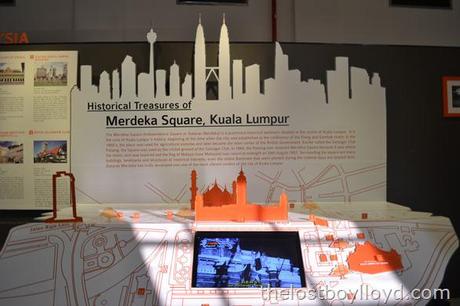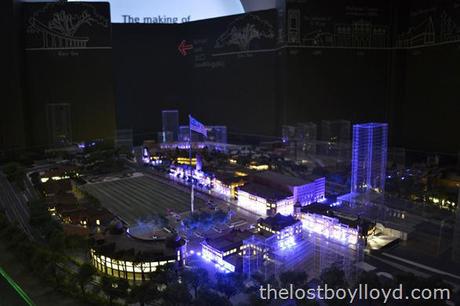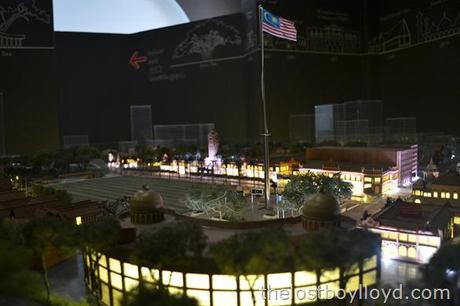 KUALA LUMPUR CITY LIBRARY
According to what I've read, the Kuala Lumpur City Library or Perpustakaan Kuala Lumpur is a recent building, having been completed only in 2004. What's great about it, however, is how it has been constructed to match the colonial heritage feel of its surrounding buildings. As it was still early, we weren't able to enter. I was told foreigners are allowed inside, though.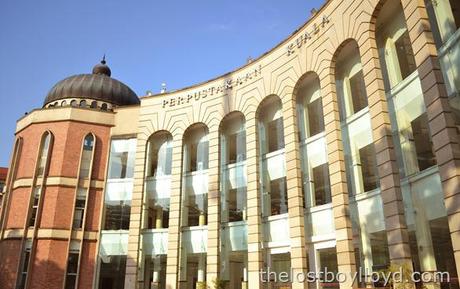 SULTAN ABDUL SAMAD BUILDING
Named after the reigning Sultan of Selangor at the time of its construction, the Sultan Abdul Samad Building formerly housed the superior courts of the Malaysian judiciary. Currently, it is utilized by the Ministry of Information, Communications, and Culture of Malaysia. We weren't allowed to enter, but we were able to appreciate its features, among them its 40-meter clock tower and its shiny copper dome.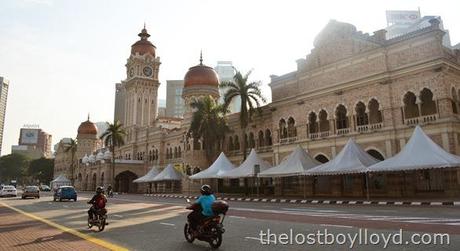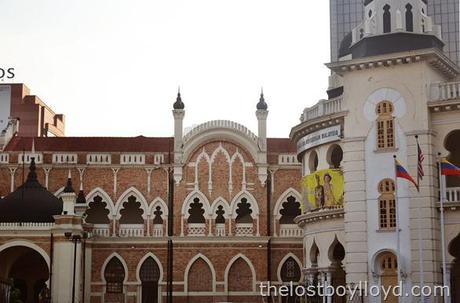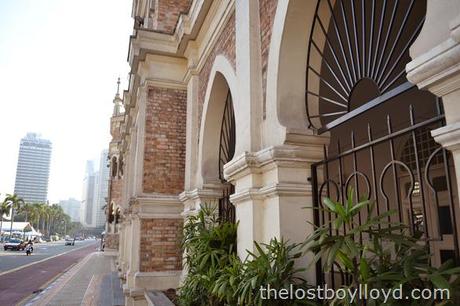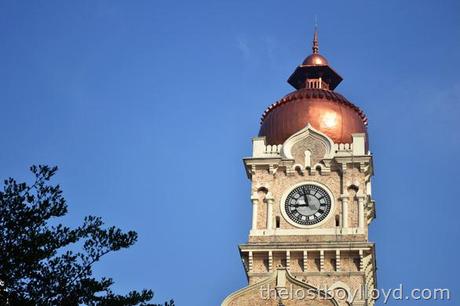 OTHER BUILDINGS AROUND MERDEKA SQUARE
There are some more interesting buildings that surround Merdeka Square. They are the St. Mary's Anglican Cathedral, the Jamek Mosque, the National Textiles Museum, and the Royal Selangor Club. Here is a map of the Merdeka Square vicinity on Google Maps.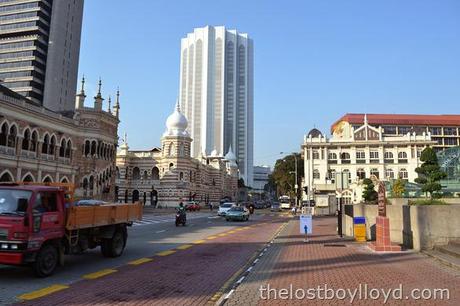 CENTRAL MARKET
A landmark of culture and heritage, the Central Market or Pasar Seni of Kuala Lumpur was built in 1888 originally to serve as a wet market. Nowadays, it is a mecca of wares from Malaysia's cultures—Malay, Indian, Chinese, and even Peranakan.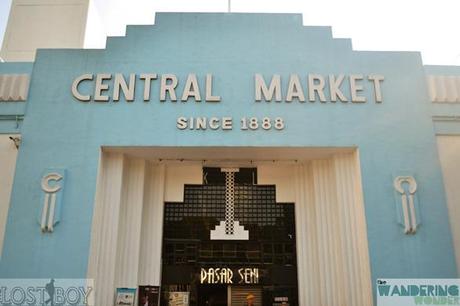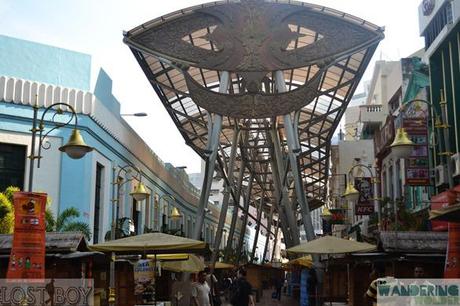 PETALING STREET
One of the most popular road names in Kuala Lumpur, Petaling Street or Jalan Petaling is the busiest street in Chinatown. It is lined with stalls selling bargain items, most of which are cheap souvenirs. We weren't in the mood to shop though, so we just bought fruit for 1 MYR.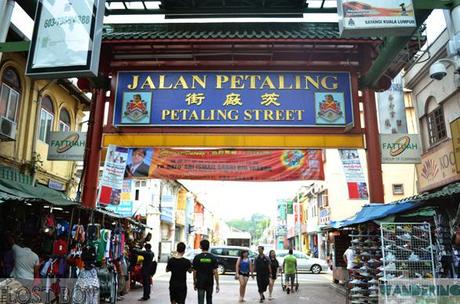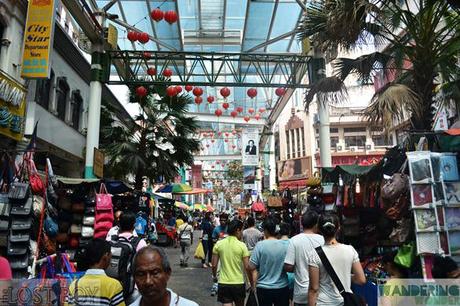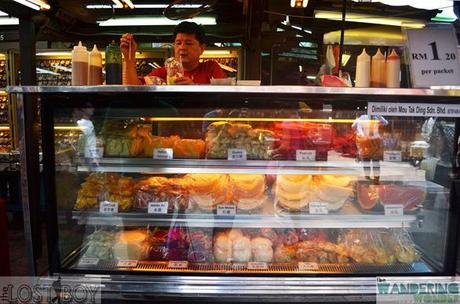 There were so many more landmarks that we missed, for our time and funds were limited. Our walking tour, however, gave us a great introduction of the history and culture of not only Kuala Lumpur but also Malaysia. We're sure to do more stops when we come back.
How to get there: All the attractions above are walking distance from each other and are accessible by bus or LRT from Pasar Seni. Get a walking map from the Kuala Lumpur City Gallery.