This is the third of several articles on the topic of making waterfall meditations. I've been traveling around New England for several years now shooting video of waterfalls for my meditation series.
In my previous articles I talked about finding the waterfalls and the photo equipment I use. This article talks about the audio and video editors I use. Since this is something I offer free on my website, I limit myself, mostly, to free tools. Surprisingly, the free tools are quite good.  I've never felt the need to look elsewhere.
Video Editor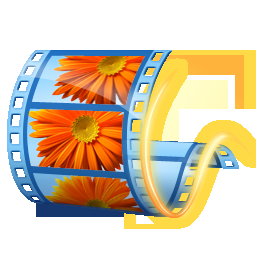 Windows Movie Maker
 – free, easy to use video editing software that allows you to merge video and audio, set animations and effects, titles,captions, and credits. Microsoft even offers a fairly decent help page providing instructions on using the software
here
.
 I use these features and not much more
Import existing video files, pictures, and audio – currently, I like to import clips and trim them to 15 seconds.  I transition between normal speed and slow motion.
Trim, rearrange, and copy imported audio and video clips – Windows Movie Maker has a very intuitive drag and drop interface for rearranging video, text, and audio.  One thing that is tricky is managing the text when you rearrange the order of videos.  Save adding the text for last to avoid this trouble.
Add transitions and effects to a project – Each frame fades in and out from black. Sometimes I'll I'll use the Black and White effect to transition between color and B&W clips. On rare occasions, when I'm feeling artsy, I'll use the posterize or threshold effects.
Add movie titles and credits to a project – The title and soundtrack clips are white text on a black background (the default).  I also use captions for when I add a poem to the meditation. My favorite font is bohemian typewriter.
Make sure to use the duration parameter for the text. Allow enough time for the viewer to read the text, but don't let it linger too long.  I typically keep text short enough to read in 4 second intervals.
Publish your movie to share in different ways – I don't use this feature directly, I always export an mp4 at the highest quality (for high definition display) and post to YouTube via their load interface. This allows me to title and tag the video.
Audio Editor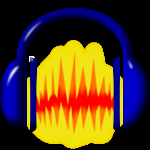 Audacity
– Audacity is a free, easy-to-use, multi-track audio editor and recorder for Windows, Mac OS X, GNU/Linux and other operating systems. The interface is translated into many languages.
I tend to underutilize audacity because my audio mixes are very minimal.  I use it to:
Extend existing tracks – a simple effect – especially when I use multiple video shots to compose a meditation.  To keep the audio uniform, I export the sound from the best audio clip from Windows Media Player, import the track into audacity, select effects|repeat, enter the number of times I want to repeat, and viola.
When using a separate audio track, make sure you turn off the sound for each of your video clips to prevent overlap.  You can just drag and drop the mp3 into movie maker workspace on the right.  I usually set the fade in and fade out parameters on the Music Tools tab to "slow" to give a nice easy transition in and out of the audio track.
Mix two tracks – I'll often add tracks of a singing bell to the waterfall audio to add a meditative feel. The trick is to add them at the right interval. I also tend to trim down the singing bell tracks to fade in and out, otherwise a single ring will last the full video (typically 1 to 2 minutes).
Apply effects – I use a very short list of effects –

repeat,
noise removal (very handy).
fade in, fade out,
cross fade in, cross fade out,
equalization,

Export to mp3.