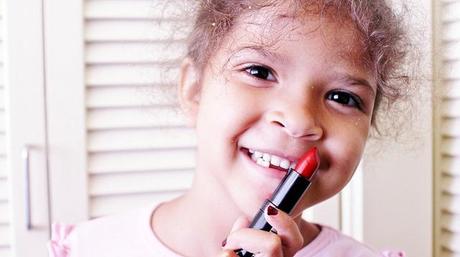 The secret is out. Over the last 6 months or so, I think I've gone through a 'oh shit I am turning 30 soon crisis'. Along with that came all things beauty that I thought was too stupid and 'girly' to try for many years.
My makeup routine was and still is beyond simple. But now I love to add

color!

Before my makeup was pretty neutral. Then back in December when I was in Switzerland I wore a bold red lip color. I've worn red lips before but mostly stains that isn't so bold. But this lip color was a fire engine red and in your face. I was only bold enough to wear for a couple hours LOL.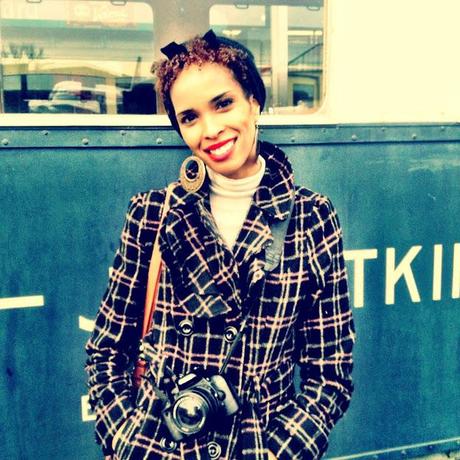 Bold and Cold at a Technical Museum in Switzerland
After watching and reading about caring for my natural hair, I saw and read more and more about beauty. From chemical peels to hot pink lipstick. After reading about an orange lipstick, I was HOOKED. I bought oranged lipstick, then fuschia, then a deep deep purple, and I loved them and I wore them confidently.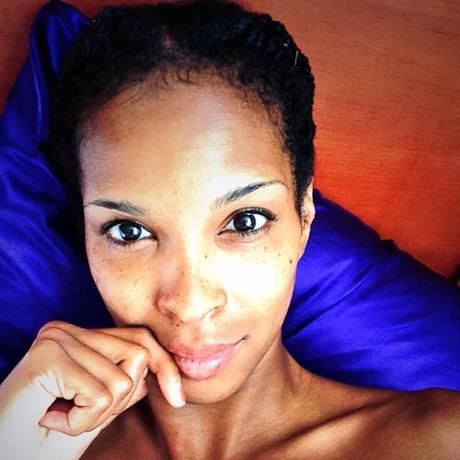 Bare Face in the Morning---no filter! lol
 I am not great with make-up---yet, but I have stepped out my comfort zone with different eyeshadows, nail polishes (don't get me started on those) and just looks in general. I have tried the whole "Kim Kardashian-style highlight and contour schtick, but it was too much. Plus I did it during the day, so I wasted a lot of makeup that day because I washed my face with a quickness.
Well that's the back story and I want to share my new love with a post! I watched these tags all over youtube and thought it was super cute. You can use makeup, beauty products, clothes, accessories, and even little things around the house. Since we still do not have all of our stuff (furniture clothes etc), I didn't have much to work with except for beauty items even then it was hard to find yellow and green. I did have some but it was kind of hard to choose from a small amount of things. That's weird huh? And Indigo? NO CLUE. I hope the shower cap was a proper choice.
Lets get started!
 For

RED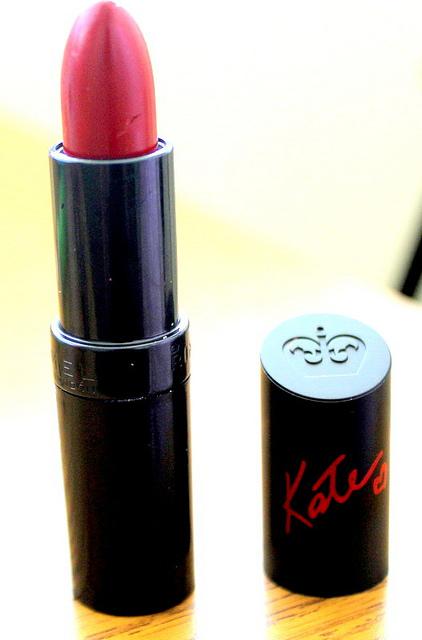 Rimmel Lipstick: Lasting Finish by Kate Moss. It's moisturizing, smells nice and lasts for a while I LOVE it.


For

ORANGE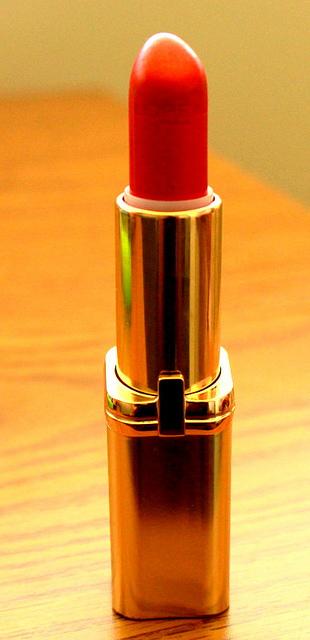 L'oreal Color Riche Orange Magique. It's nothing like this color. It's more of a reddish orange. My makeup look with an orange lipstick is similar to mine with a red lip. Eyes, cheeks are toned way down. But always make sure your skin tone is even with a lil powder or foundation or you can look really washed out. Not bold enough for orange? Try coral!
For
YELLOW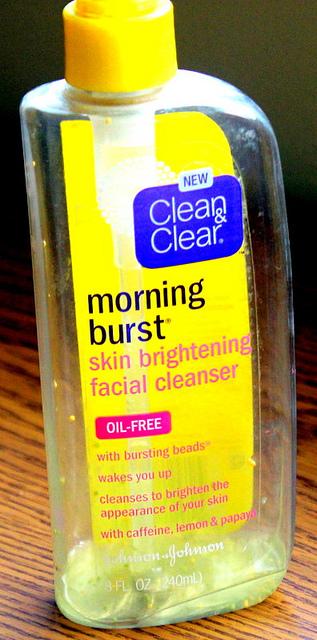 Clean and Clear's Morning Burst in Lemon and Papaya. I love this because I use it in the mornings in the showers and honestly it does give me a boost. I tried their other scents and this is my favorite one. I need to get some more soon!
For

 GREEN

Garnier Fructis Anti-Puff Eye Roller. I love to use this in the mornings. It's so cooling and soothing under my tired eyes! I also follow up with another eye cream with sunscreen etc because the sun is NO JOKE here in in Okinawa!
For
BLUE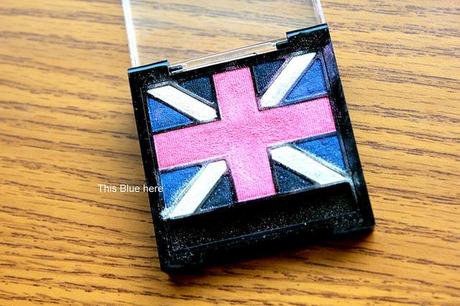 Rimmel's True Union Jack Palette I chose the blue from this palette, because there is some stigma against black women wearing blue eyeshadow. However, I believe if worn right anyone can pull off any color and I LOVE this color whether it's on my lid or anywhere else on my eye. It takes a mean strategy, though to get it just right.
For
Indigo (?)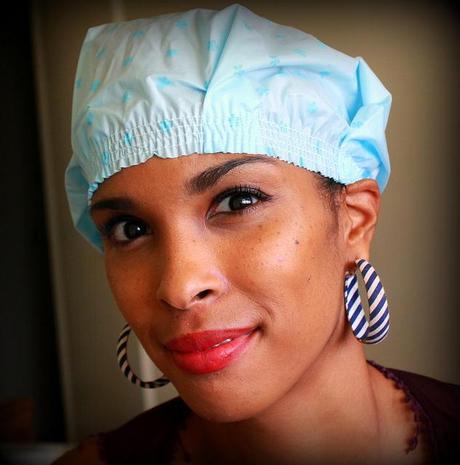 Japanese Shower Cap. It;s snug without giving me a mean headache. Does the job and doesn't stretch. Which is good because I have a biggol head. Best shower cap I've used....ever. May buy another one for when I deep condition.
For
VIOLET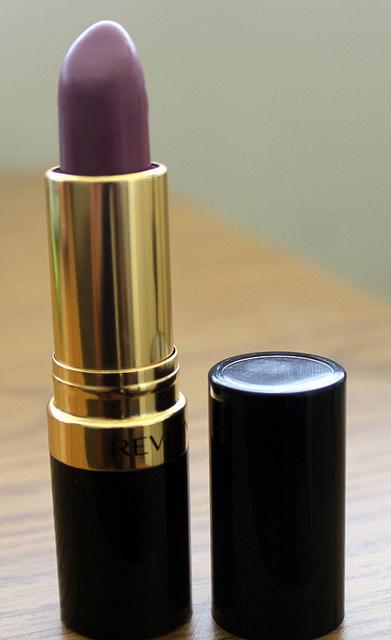 Revlon Berry Haute Lipstick. WOW. I LOVE this color! Wear it while it's still summer because it's absolutely PERFECT! It's not too purple so you won't look like you and Barney the Dino....well let your imagination finish that. It may beat Rimmel Kate 01 for my #1!
Included in this tag is the color pink and multi colors!
For
PINK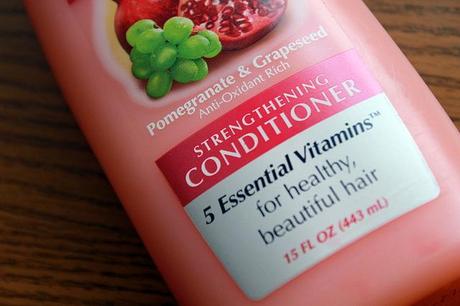 VO5 Pomegranate and Grapeseed Conditioner. I LOVE this conditioner. Not only is it effective it is amazing for my hair. I love it so much. I use it as a rinse-out and leave-in conditioner. It doesn't leave white flakes and is incredibly conditioning. I can seriously go on and on and on and on. Go see for yourself. It's amazing!
For
MU
LT
ICO
LORS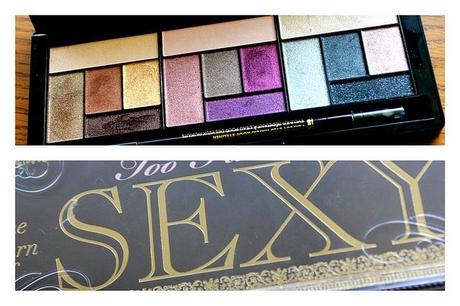 I chose two

Too Faced- Return of Sexy Palette

!

I love to play

with this palette and my favorite is the purple!

 and

CUR

LFOR

MERS!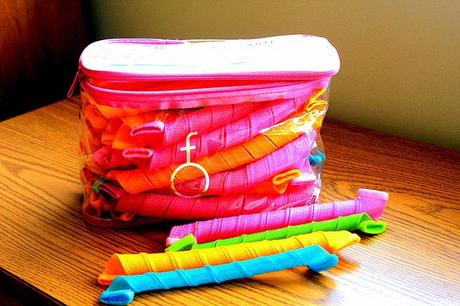 I love the results of the
se babies. They get the kinks out of my kinky hair heat free and gives me pretty curls that I can style in a fro, a bun, etc after a few da
ys wearing the curls. I love how silky my hair feels. However with the crazy humidity here,  this style doesn't last but only two days. 

Hope you all enjoyed the tag! AND EVERYONE WHO WANTS TO TRY IS TAGGED! CAN NOT WAIT TO READ MORE!
Thank you for reading!!!!!!!!!!!