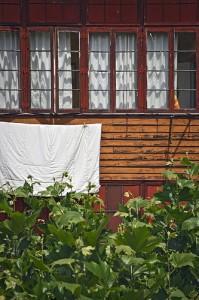 CC: Image source
Wooden windows, also known as timber windows, are a beautiful addition to any house. They may be more expensive than UPVC windows; however they are far more attractive, particularly in old houses. Depending on the age of your property, you may even be required by planning law to have wooden windows fitted rather than UPVC ones. Wooden windows are seen to be very stylish, and you would never see plastic windows in an old period house. As beautiful as wooden windows are, they are also a little trickier to look after than UPVC windows, so read our guide to find out how you go about caring for your timber windows.
Cleaning the Windows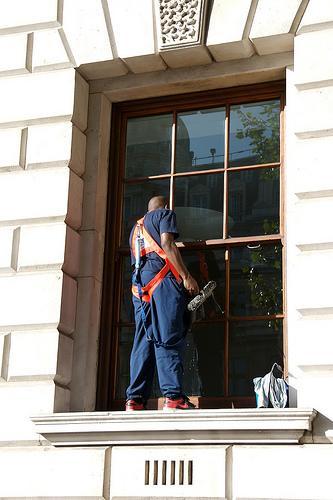 You should have the exterior windows cleaned at least four times a year (once every season) in order to keep them looking their best. Speak to a professional window cleaner who will be able to advise you on how best to clean them. They will tell you that there are only certain cleaning agents that can be used to clean timber windows to keep them in good shape. They will generally just use warm soapy water to clean the glass itself, and then let them dry naturally. The same technique should be used for cleaning the interior of the windows – avoid strong chemical cleaners which may harm the wood if it touches it. When it comes to cleaning the wood, again, strong abrasives should be avoided and instead a bucket of warm soapy water should be used. Let the wood dry out naturally.
Staining the Windows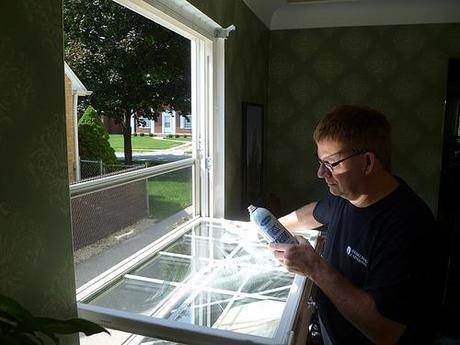 Timber windows need to be stained with special wood stain that contains an agent for blocking out ultraviolet rays which can damage the health of the wood. Some people choose to paint the wood with a good quality gloss paint, while other people prefer to leave the wood exposed, and just painted with a layer of varnish or two. However you would like your windows to look, make sure you regularly inspect the health of the wood to ensure that it's in a good state of repair.
What If It Starts To Rot?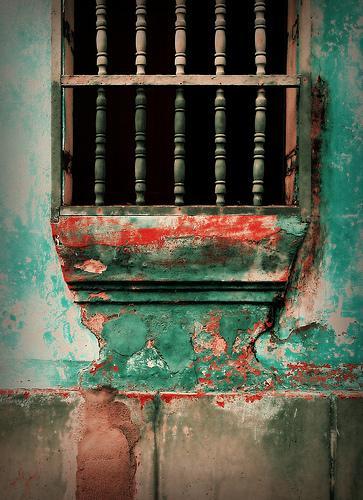 Over time, condensation can cause mold, and this can even cause the wood to begin to rot. You should keep an eye on the windows to make sure that this has not happened, but if it has then you need to act on it immediately. You may have to have the window replaced, but sometimes it is possible to chisel away the rot and fill the hole with special filler. This is why it's so important to stain and varnish your wooden windows as it will offer a lot more protection against the elements.
There is no doubt that wooden windows look far more stylish than UPVC ones, however the extra style comes at a price that you must be willing to pay for. You must make sure that you look after your windows, and regularly inspect them for signs of damage if you want to keep them in tiptop condition.
Featured images:
 

License: Creative Commons

 

image source

 

License: Creative Commons

 

image source

 

License: Creative Commons

 

image source
Author Bio Box:
Dylan McGrath, the author of this article, is employed with, Sidetex, leaders in interior remodeling services. He is an avid traveler and loves spending time with his family.
Shared By: Don Zilleri
Bids By Pros Moderator

Don Zilleri
Don Zilleri is an author and researcher. He is specialized in business marketing, development and is a small business owner. He learns as he writes by researching and interviewing experts and professionals in many categories and topics. Join him in Facebook and become part of his pro network in LinkedIn All Don Zilleri's article's authored exclusively for BidsByPros.com All rights reserved. If sharing, credit Bids By Pros in article source.