Makati is such a fine city to live in. We have a robust healthcare system, efficient social services, and good support to senior citizens, among others. It's very accessible too, as we are direct neighbors to Manila, Mandaluyong, Pasay, Taguig, and Pateros, and it isn't too far a drive from the rest of Metro Manila and the nearby provinces.
Meanwhile, what draws people to Makati are not only the high-rise buildings that give employment but also the Makati lifestyle that one can either love for its finesse or hate for its pretentiousness. Either way, this Makati lifestyle has not only attracted people who wish to live the life but also the country's creative minds. Read more…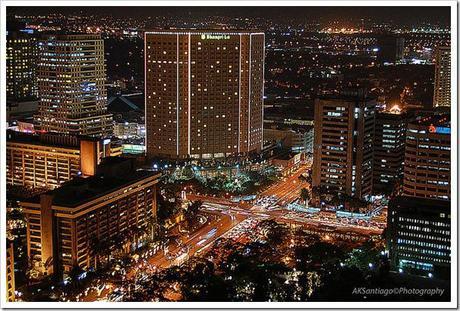 Photo by Arvin Santiago
LIFESTYLE
In Makati, you could find the most luxurious of stores--from Hermes to Gucci to Yves Saint Laurent. It may sound hard to believe, but we actually have a market for high-end shopping, prompting Louis Vuitton to build an even bigger store at Greenbelt 4.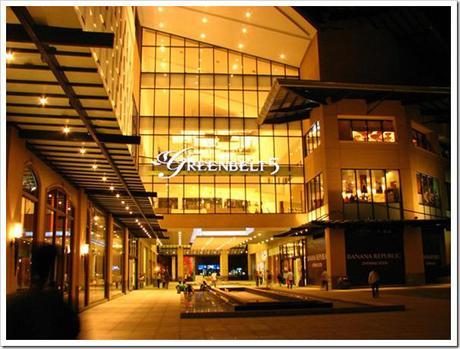 Photo from Manila Gateway
Need a posh hotel for the night? We have topnotch five-star accommodations, such as the The Peninsula Manila and the Makati Shangri-La, right at the smack of Makati Central Business District.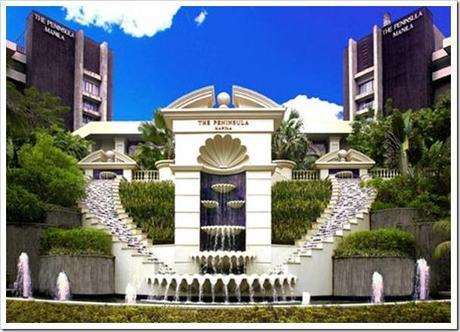 Photo from Dumaguete Hotels
Food is never a problem in Makati, be it for those willing to splurge or those who are on a tight budget. The choices are just so diverse that you'd have a problem thinking where to eat your next meal.  In a budget but craving Thai? Try the affordable Som's Noodle House with two branches in Makati. Want Filipino fusion cuisine? Try Chef's Sau del Rosario's Le Bistro Vert in Salcedo Village. We've got a lot of cuisines choices to suit even the most discerning of palates.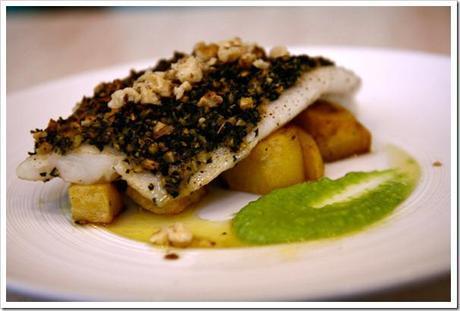 Chef Sau del Rosario's Palawan Cashew & Herb Crusted Sole Fillet (Photo from Le Bistro Vert)
Nightlife is thriving in this bustling city. We've got a plethora of cinemas and coffee shops, and of course, we've got the hippest bars and clubs. If you are looking to chill out over sake, try Izakaya, a speakeasy bar at Greenbelt 3. If indie music is your thing, you have The Collective at Malugay. But if you are feeling fun and flirtatious, try Kyss at A.Venue. Point is, you would not spend a boring Friday and Saturday night here in Makati if you choose not to.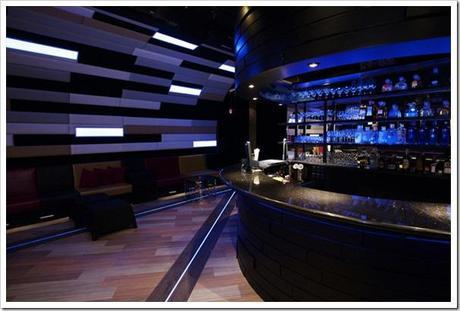 Kyss Restaurant & Lounge Bar (Photo from Click the City)
Lastly, Makati is an active city. The Makati Central Business District is connected by underground walkways, and we also have the swankiest fitness clubs, gyms, boxing studios, and yoga studios. But if you are looking for an alternative way to sweat, you are always welcome to try our running trails, such as the one at the Ayala Triangle Gardens, a pocket park right in the middle of the hustle and bustle of Makati Central Business District.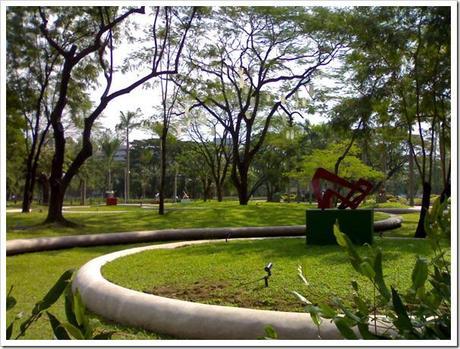 Ayala Triangle Gardens (Photo from Travel Philippines Now)
CREATIVITY
Makati museums host a number of the country's fine art. Right at Ayala Center is The Ayala Museum, which houses art from the three pioneers of Philippine art, Juan Luna, Fernando Amorsolo, and Fernando Zobel. Nearby is the Yuchengco Museum at the RCBC Plaza, which houses the impressive personal art collection of Ambassador Alfonso T. Yuchengco.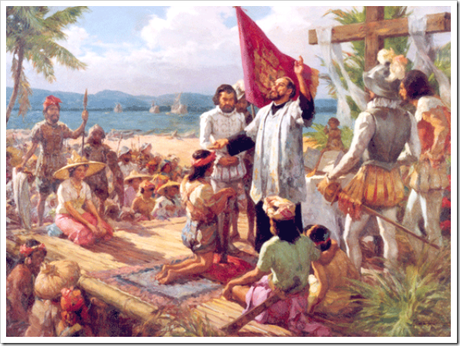 Fernando Amorsolo's The First Baptism (Photo from The Ayala Museum)
This city has long been the house of talented fashion designers, among them, Rajo Laurel of the House of Laurel, who has been trained at New York's Fashion Institute of Technology and Central Saint Martin's in London.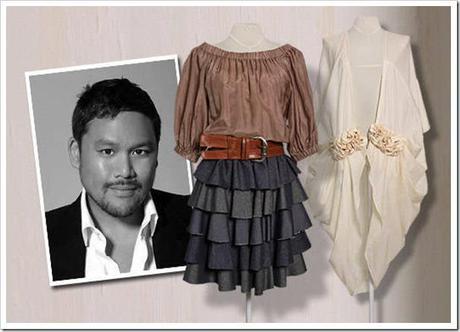 Rajo Laurel's La Latina Collection (Photo from Style Bible.ph)
Our theatres present spectacular productions, such as Jonathan Larson's Rent and Brian Yorkey's Next to Normal.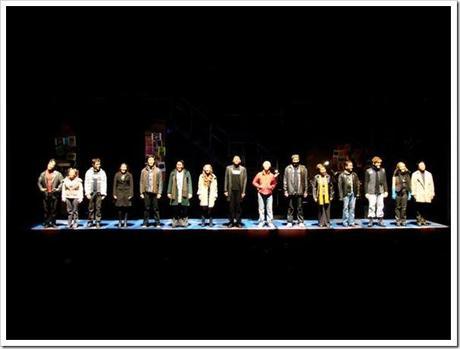 Cast of Rent the Musical (Photo from Rent Manila)
Heard of Ito Kish chairs? His store, Kish, is found at the LRI Design Plaza, a hub for urban design, furniture, and lifestyle located at Nicanor Garcia St. It also houses Heima, a hip store specializing in home and lifestyle products.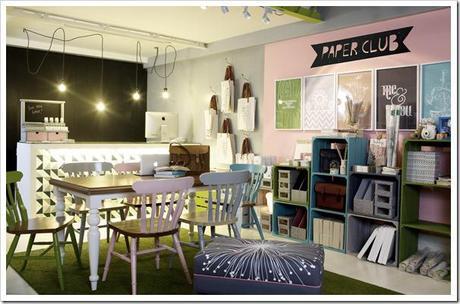 Heima Store at LRI Design Plaza (Photo from Heima)
Finally, Makati brings creative minds to work together. It is where the famous Team Manila, a multidisciplinary graphic design studio, is based. Also, in a hub called Co[LAB] Manila, Manila's prime movers and shakers team up to form Manila Minds, a group that formulates creative and sustainable solutions to the country's problems.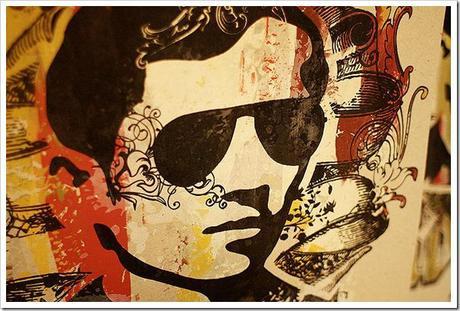 Jose Rizal by Team Manila (Photo from Team Manila)
Makati has the glitz and the glamour, and it serves as a melting pot for creative minds. I admittedly cannot afford to fully live the Makati lifestyle and appreciate all the creativity, but living in Makati and seeing all these and more are already a treat. 
You see, Makati is more than a concrete jungle. It's definitely way more than that.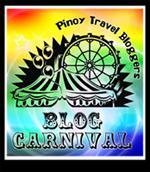 The Pinoy Travel Bloggers group holds a monthly Blog Carnival, wherein participating bloggers write about a singular theme. Mechanics and archives are found in Sir Estan's Langyaw page here. For the month of May, we write about my hometown as hosted by Mhe-Anne Ojeda of My Comings and Goings.
DISCLAIMER: Due to time constraints, I lifted all photos on this post from the internet with due credit to the respective owners. If you are the owner of any of the photographs here, please do not hesitate to contact me at thelostboylloyd*at*gmail.com, and I will get in touch with you and take down the photo at the soonest.