Pretzel rods as Magic Wizard Wands dipped in chocolate get Harry Potter touches with sparkling confetti sprinkles.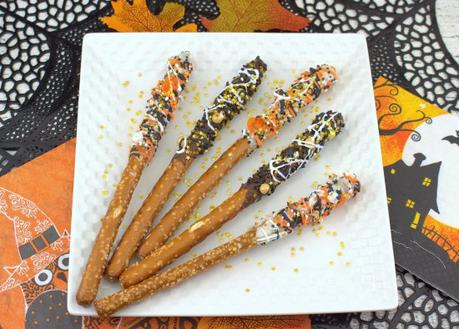 Welcome to Choctoberfest 2018 with Sprinkle Pop!
It's the sixth and final day of #Choctoberfest 2018!
#Choctoberfest is a virtual event put together by The PinterTest Kitchen. Bloggers from around the world will be posting their favorite chocolate recipes, and you'll get a chance to win some awesome prizes.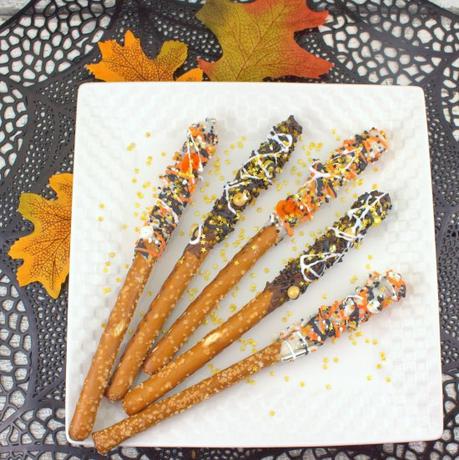 Enter to Win!
For information about the raffle and giveaway, how to enter,
and what the prizes are, visit the welcome page for: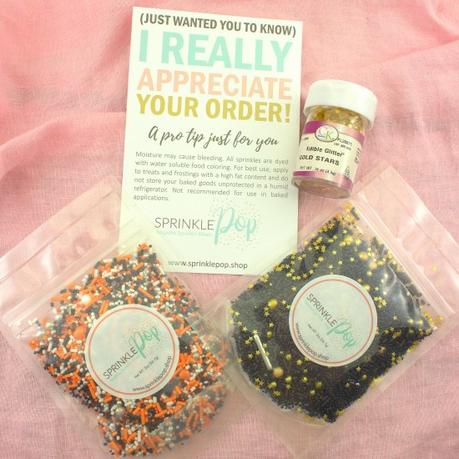 An Avalanche of Chocolate Recipes!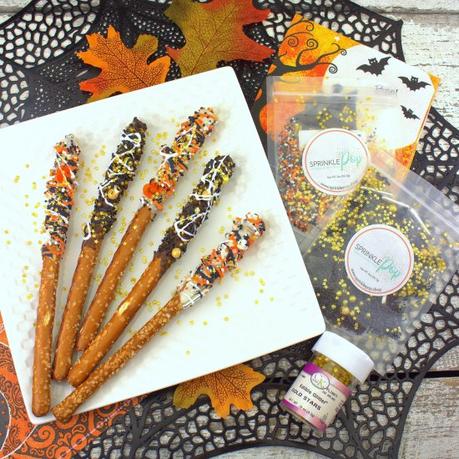 Final Day to Sign Up to Win!
Don't forget to come back to my blog for more chocolatey goodness between now and October 20.
Click on the hop link button to be transported to the other blogger's recipes of the day for #Choctoberfest: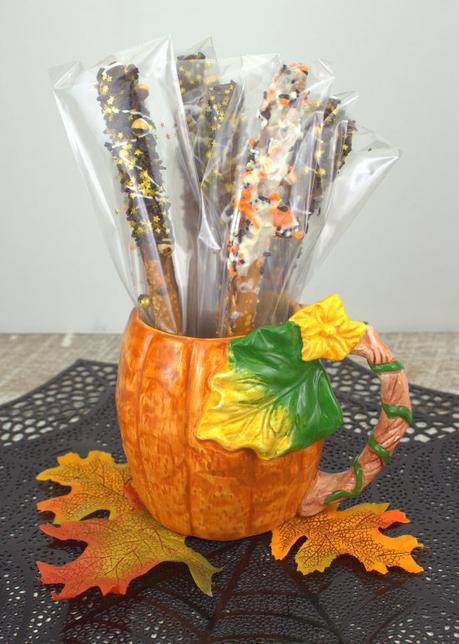 Magic Wizard Wands
By Sue Lau | Palatable Pastime
My recipe of the day is for Magic Wizard Wands, a Harry-Potteresque take on chocolate covered pretzel rods. They were created using the Black Gold Sprinkle Mix, the All Hallows Sprinkle Mix, and CK Products Edible gold Glitter Stars, all provided by as well as available from Sprinkle Pop, one of the sponsors of Choctoberfest, who specialize in a wide variety of sprinkles for your baking and decorating needs.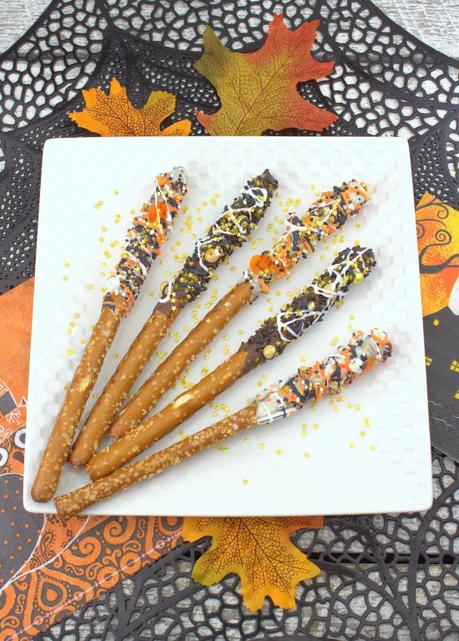 Easy-Peasy
The recipe itself is fairly simple to make and makes excellent food gifts or party treats. Wrapped in cellophane or in handy pretzel bags, they keep nice and tidy without knocking any of the decor off.
This is sure to be a hit with your family and friends, as it is for mine
Thank You!
Thank you for joining me this week for #Choctoberfest! I want to thank our sponsors as well. Don't forget to enter the drawing if you haven't already, and take a peek at the many recipes found though the linkup.
~s
Magic Wizard Wands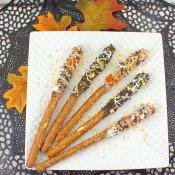 Ingredients:
Method: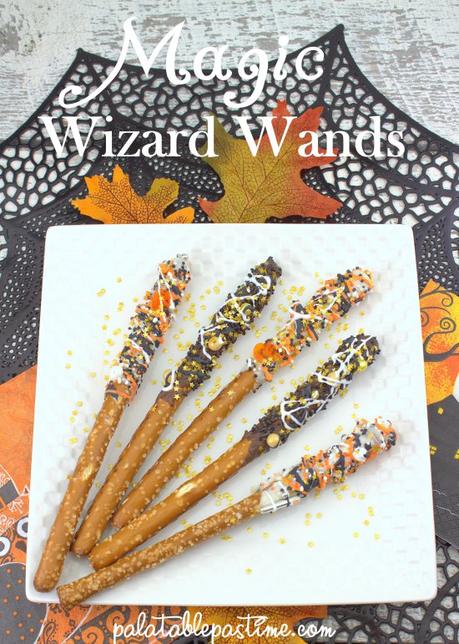 You Also Might Like:
Bavarian Sugared Almonds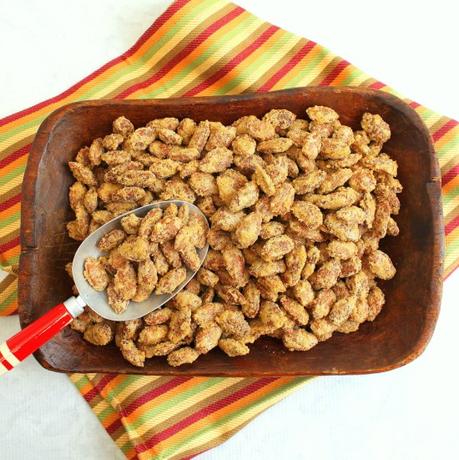 Peanut Butter Rice Krispie Bars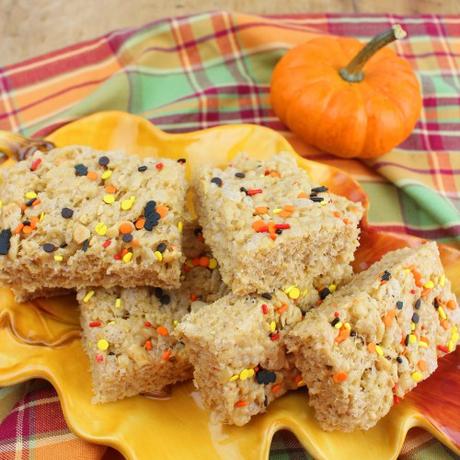 Candy Popcorn Balls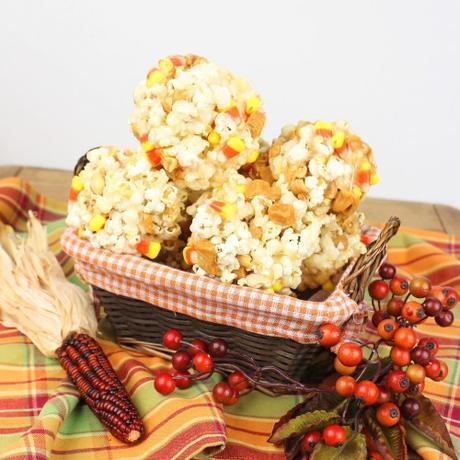 Candy Calzones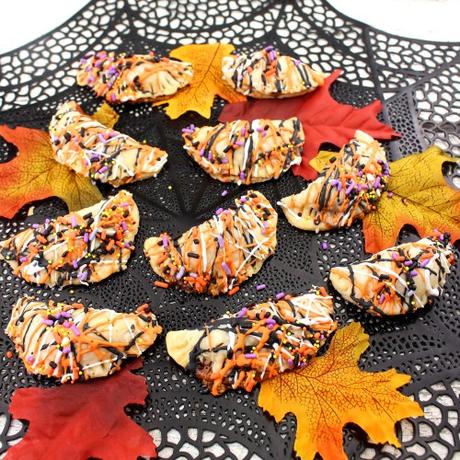 Pumpkin Fudge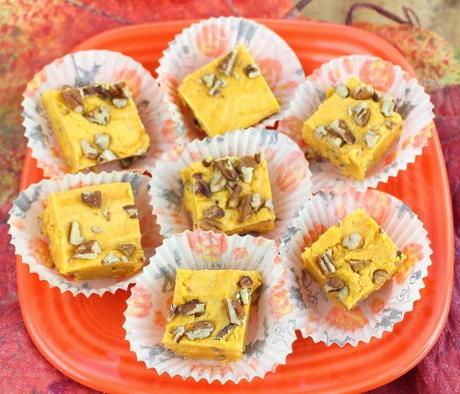 Peanut Butter Pumpkins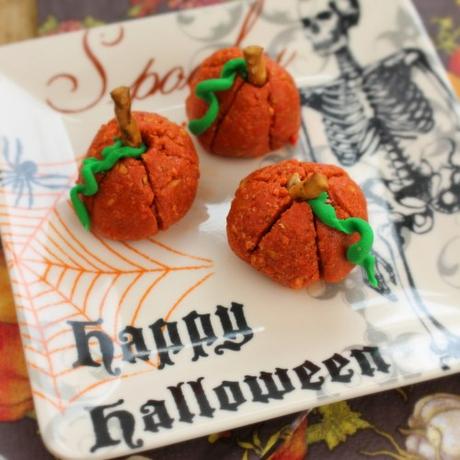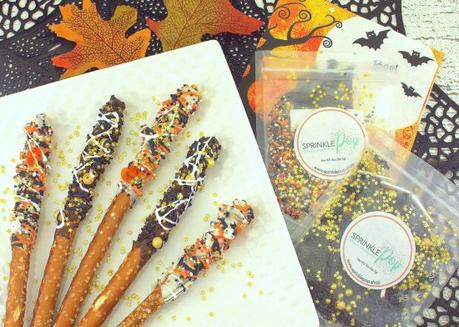 Where to Purchase Equipment and Ingredients
For This Recipe (plus my fav picks):
Disclaimer: This post contains affiliate links which offer sources for ingredients and equipment, if needed. Clicking on them doesn't cost you anything but helps pay the electric bill and keep the blog lights on should you purchase anything during your visit! Thanks for your support.
*Disclosure: I received complimentary product from the sponsor for use in recipe development, however, I have received no additional compensation for my post. All opinions are my own.